7 tips to spice up your home and increase value guide, Property renewal design tips, House refurb advice
7 Tips To Spice Up Your Home And Increasing Its Value
30 Dec 2021
As you're wandering around your house, you suddenly come to think that it's time to change or add something to your home. Spicing up your house comes with a lot of benefits, your eyes see something fresh and new, and you also increase the value of your house.
There are many things Mike Dunfee Management in Lakewood says you can do to spruce up your home and increase its value. Some of these tips are simple, and some are downright daunting, but if you're looking to make a profit from the sale of your house, it's worth the effort! And remember, if you're looking for a home that meets your needs, be sure to check out our blog for tips on finding the perfect place.
Make a list of things you want to improve or replace so you'll have a clear view of what you're going to do. You don't have to do it all at once. Take your time and look for the easiest thing to do.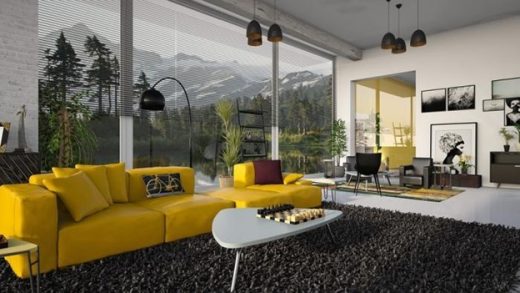 7 Tips To Spice Up Your Home And Increase Its Value
To help you with your list, here are four tips that would spice up your home and increase its value:
Paint Your Home's Interior
Repainting your home, especially the interior, can be one of the easiest and most effective ways to increase the value of your property. There are many factors that determine the cost of painting a home, including the size and location of the house as well as the amount of time that is needed to complete the task. You may have to consider hiring an interior painter if you want your home to look its best. Interior painters can be hired in a number of different ways, including through employment agencies and online services.
If you think you have the skills yourself, then you can go ahead and paint your home by yourself. There are several tips you need to take into consideration while repainting your property. Firstly, remove all furniture from your home so that painting is easier. If there are any stains or marks on your walls, then these should be covered with masking tape before repainting. Secondly, you should use high-quality paints for better results and durability. Finally, remember to prime your walls before painting them for better results.
Add a Bathroom
If you have extra space in your house and you don't know how to use it, well the best way to use it is to put in a new bathroom. Who says that having too many bathrooms is a bad thing? Having an extra bathroom increases functionality and racks up the price to your home's resale value. A newer addition to homes is the frameless shower doors and it's a great way to add value to your home. With the frameless shower, you can enjoy an open concept design that allows for a contemporary look. It also gives you more space for storage and makes cleaning easier by having no door in the way.
Keep Up With The Latest
There are a lot of modern designs that you can incorporate into your house. You can change up your light fixtures which are already outdated and replace them with new ones. If you don't have LED lights, you can try to buy these things because they consume less electricity and last longer. And also make use of the natural light,
For your furniture such as your dining table, sofa, chairs, etc., maybe they're old and dusty already, you can replace them also. There are new and available dining tables that look elegant, fresh, and glamorous. You can even order modern-looking dining online and have it delivered to your doorsteps.
Declutter, Clean, and Re-arrange
If you have a lot of things in your house that you don't even need anymore and it just takes a lot of space, maybe it's time to take it out. You can segregate your things into four boxes, a box for the stuff you'll throw away, a box with the stuff you can sell, a box of the stuff you still need in the future, and a box that you want to donate. While you are decluttering, it's best to do some cleaning time along with it. In this way, you're able to do two things at once. After cleaning, you can rearrange your stuff for a new look. Potential buyers like to buy a house that is clean and tidy.
Increase Your Curb Appeal
Consider going outside and making some changes to increase the curb appeal of your house.  Start by simply trimming the shrubs and mowing the lawn. Maybe add some flowering plants to add extra color and line it up with beautiful stones or bricks. Go the extra mile and paint the outside of your house for a new touch-up. And while you're at it, maybe consider replacing your front door to match the paint and unique design of the front of your house.
Make an impression with your cabinets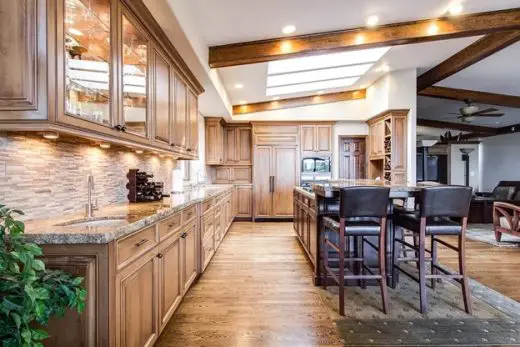 The first thing people see when they enter any room is the cabinets, so make sure they're clean and well painted or varnished. Osmo Polyx Oil is ideal for protecting your cabin doors in a variety of wood finishes. Replace missing or broken drawers or doors, even if they're hidden by countertops; they'll only get worse over time. If you want to jazz up the look of your cabinets, consider adding crown molding or changing out hardware for a more modern look.
Lighten up with light fixtures and tiles
One of the easiest ways to make your home more appealing is to lighten up the decor. It's simple, really. All you have to do is create a balance between dark and light colors throughout your home. Light fixtures, tiles, and furniture can all have a big impact on the amount of light that hits your eyes when you walk through a room.
Add more light fixtures and light walls or floors and paint accent walls with lighter colors. Light even affects the perceived size of a room. Open up small spaces by replacing dark furniture with light pieces or paint a feature wall white for an instant pick-me-up.
During the night, maybe install outdoor lights to highlight your plant boxes and also the pathway. It will add to your curb appeal and increase security and safety to your house by discouraging burglars.
Takeaway
If you are looking to get the most bang for your buck, then consider these seven ideas to spruce up your home and increase its value. Light fixtures, tiles, counters, and even paint will not only increase the visual appeal of your home but also bring it up a few notches on the real estate market.
Comments on this guide to 7 Tips To Spice Up Your Home And Increasing Its Value article are welcome.
Home Improvement Articles
Home Improvement Designs
Planning to remodel your entire home
How to make property look stunning for buyers
6 Home Improvements That Can Improve Your Health
Building Articles
Residential Architecture
Comments / photos for the 7 tips to spice up your home and increase value advice page welcome