Follow these helpful tips when remodeling your house, Property renewal style tips, Home refurb advice
Helpful Tips When Remodeling Your Home
9 Mar 2021
The best feeling is not being happy the day after your home remodel is done. The best feeling is months and years after it was done to still be happy. Make sure your remodel is future-proof by following these tips.
Pick the Color Scheme Carefully
A color scheme can quickly date a room. A great way to pick your color scheme is to start with your accent color. Let's say you pick red for your accent color then keep the total amount of red at 5% or below. You could buy a red lamp for instance. For the accent piece, you want it to be the focus of the room. Make sure it is a high-quality piece that will draw attention.
Next, pick your complementary colors. For a red accent, you could go with different soft shades of blue as complimentary colors. Read up on color science if you want some ideas on accent and complementary colors. Use accent colors for less than 20% of the room. This would cover larger areas like a rug, couch, or wall.
Use neutral colors for the rest of the room. This means floors, most walls and other large pieces of furniture like a table should be in neutral colors. This way you won't need to change all your furniture and following when remodeling or changing your color scheme in the future.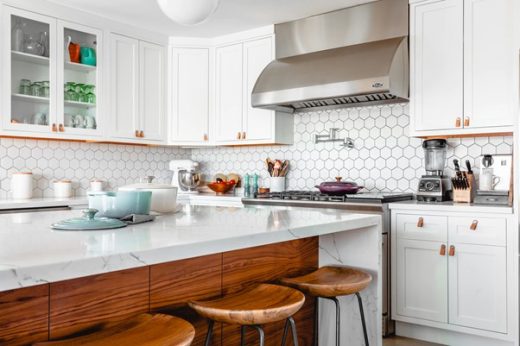 Leave Space
Don't overcrowd the room you are remodeling. Leave some room open. Open spaces will help your home feel larger and less cluttered. Don't just put furniture in a room because you like it, make sure every piece serves a purpose and does not visually overpower the room.
A visual trick that works well is to go for furniture that allows you to see the floor beneath. A couch that has simple legs will look smaller than one that has no legs.
Use Quality Suppliers
Make sure you use quality suppliers and contractors for your remodel. Here is an example of a quality plumbing company Salt Lake City has to offer that can help with plumbing and remodeling. When it comes to electrical or plumbing work it is best left to the experts in your area.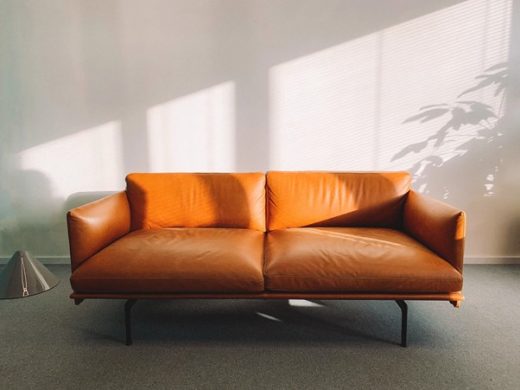 Think About Light
Focusing on where natural light enters your home and where to add artificial light is a great way to make your remodel feel more luxurious and upmarket. Windows and skylights make a room feel larger. Artificial light should be added for the same purpose at night. Make sure the room feels light and airy.
Another thing to consider is how light reflects and travels through the room. A large dark couch for example in front of a window will make the room feel darker. A light-colored table close to a window will reflect light deeper into the room. Use lighter colors for ceilings and floors if you want the room to feel larger.
Don't Date the Remodel
Especially in rooms like bathrooms and kitchens, it is very easy to date the room. In a few years, your remodel might look old. It is tempting to use the latest trendy fittings, but be careful. It is possible to select fittings and appliances that have modern features without styling that will date them in years to come.
Look for fittings and appliances that have clean simple lines even if they have modern features. Anything that looks too futuristic will look dated very quickly.
Helpful Tips When Remodeling Your House Summary
Focus on color theory, light, and classic styling to make sure you will still love the remodel of your home in many years to come. Stay away from color schemes, furniture, and fittings that will screen 2020's when someone walks into your home in ten years.
Comments on this Helpful Tips When Remodeling Your House article are welcome.
Home Renovation
Home Renovation Posts
7 Renovation Tips for Homeowners
Home Renovation Tips to Keep in Mind
Five tips for a smooth interior renovation
Home Articles
Residential Architecture
Comments / photos for the Follow These Helpful Tips When Remodeling Your House page welcome