5 ideas to make construction project efficient guide, Building design site tips, Remodeling advice
5 ideas to make your construction project efficient guide
19 Mar 2021
So, you've finally decided to take the next step in your renovation and start setting up a new construction project. Remodeling is exciting and offers a fantastic opportunity to design something extraordinary to enhance your home's aesthetic, functionality, or property value.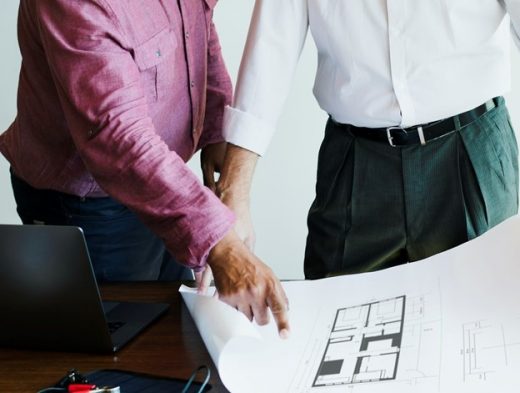 Whether you're building an add-on, remodeling a bathroom, or improving some other part of your home, it's always prudent to spend a little extra time preparing. Remodeling can be fun and efficient with the right plan and budget. Here are a few tips for getting the most out of your next construction project at home.
Five Ideas to Make Your Next Construction Project More Efficient
Create a strong plan
Planning is the cornerstone of a successful renovation. So, how do you go about creating a strong plan? Start by establishing what you want to do and develop your action plan. Make a list of features you want to include in your project and how you want them to construct.
Be as detailed as possible to help the contractors make your designs a reality. You should always try to plan for something unexpected. Accidents, missing materials, and shoddy quality happen sometimes, so always try to be ready for such situations. Finally, have your potential construction company draw up a detailed scope of work. The document should lay out the contractor's responsibilities, methods to accomplish the job, and any materials/costs associated with the project.
Establish a budget
Any home improvement project requires spending some money. Of course, that doesn't mean you have to throw as much money as possible at the project. Renovations can be exciting, and nearly every project will likely end up more expensive than you initially expect. Experts recommend spending between five and fifteen percent of your home's value on renovating critical rooms like your kitchen. Spending less on the actual renovation encourages a better return on investment, and it won't break the bank. Remodeling a bathroom can cost significantly less, and re-doing your home's exterior can further increase ROI from a potential sale. Other budgetary considerations run the gamut from the cost of materials to labor and clean-up.
Plan ahead
Planning means more than creating a project layout and budget. It also covers what to do to protect your belongings and remain comfortable during a renovation. Suppose you're renovating your kitchen to figure out what to do for meals.
It could be as simple as setting up a refrigerator or freezer in your garage preparing meals in advance (or purchasing several frozen dinners). If you're remodeling another portion of your home, set up a safe space where you can store your belongings or take a break from everything in relative safety.
The kitchen, for example, is an ideal location for such things. Pack and store your stuff isn't damaged during the renovation. You will also want to figure out a way to address cleaning. Construction generates dust, dirt, and debris. It is imperative to ensure this gets addressed promptly during the remodel. Planning for one or more of these eventualities ahead of time will give you peace of mind and reduce any stress related to your construction project.
Hire a construction company
Hiring a construction company is easy, especially when you know what to look for in a contractor. To begin with, make sure you're searching locally, so you can take advantage of the contractor knowing local laws, ordinances, and permit requirements. All you need to get started is to search online for "the top reputable construction companies near me".
From there, you can start putting together a pool of potential contractors for your project. Be sure to check out any local company's online reviews to get an idea of their performance for other clients. Once you're satisfied with a given contractor's information or work history, reach out and schedule a phone or in-person interview to understand them better. Doing so can help you build a rapport with a potential vendor who will be working around your home for an indeterminate amount of time. It's better to know the company in advance of the project to ensure you receive quality work.
Communicate effectively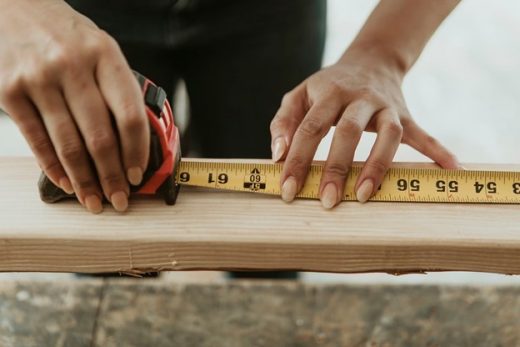 The final most essential part of the equation is effective communication. During your interview with a potential construction company, ensure their licenses are up-to-date and ask them if they offer a warranty/guarantee of their services. That way, if there is any kind of shoddy work something breaks before the warranty period expires, you are covered with a replacement/repair. Also, find out if they have insurance or if they're bonded.
An insured company offers potential savings to you if the work is not completed correctly or experienced problems. It can also protect you from any kind of liability if somebody gets hurt while on the job. Reputable companies will usually be bonded, insured, or both. It's also a great idea to check out some of their past work – especially if some of it is available to see in person locally – to ensure they're the perfect fit for your project.
Comments on this guide to 5 ideas to make construction project efficient article are welcome.
Construction
Construction Posts
Impact of technology on the construction industry
Where not to cut corners in construction projects
Construction Site Equipment Every Contractor Needs
Homes
Residential Architecture
Comments / photos for the 5 ideas to make construction project efficient advice page welcome