Help improve your carpentry skills at home guide, Building craftsmanship Tips, Online house style advice
Help Improve Your Carpentry Skills at Home advice
23 Mar 2021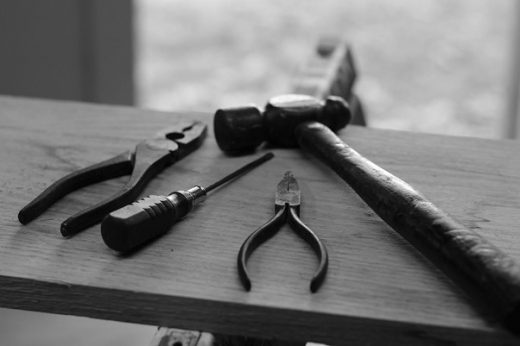 Basic carpentry skills are necessary for every home to do basic activities such as putting up a shelf, fixing wooden furniture, hanging picture frames, and other possible DIY projects. Fortunately, tons of DIY wooden projects like WoodHungry.com can help you improve your carpentry skills at home. Here are a few.
Kitchen Cutting Board
This simple idea allows you to make your wooden board for various kitchen uses. You will need a table saw, sandpaper, mineral oil, and untreated hardwood. Conceptualize the look of your board and think about the shape, thickness, and general use. If you are using it to display your culinary creations, you can focus more on aesthetic appeal than durability.
Picket Picture Frames
Turn reclaimed wood into fancy decorations for your living or bedroom aesthetics. With simple tools, including a saw, a small drill, some hot glue, and clothespins, you can turn old fencing into beautiful displays. Hang them on the wall with memorable pictures, or turn them into a standing picture frame that you can put on shelves and bedside tables.
Table Crates
Crafting a coffee table with wooden crates is easy enough since you do not need to worry too much about the box formation. All you need is an ideal output and the materials required, and you can work on this coffee table right away. Practice your skills by adding casters at the center and do some wood staining to improve the overall look.
Wooden Home Accents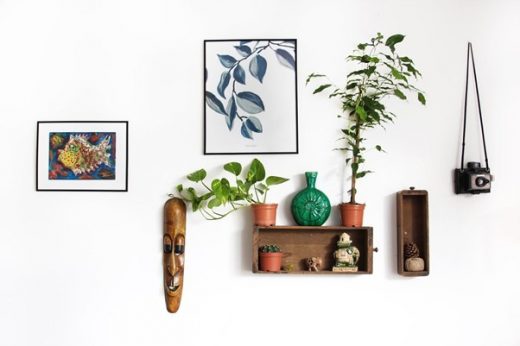 Make your wall art, such as a set of vintage signs or wooden arrows that will give your plain walls a little more life and character. If you are worried about the materials, you can check out portable table saw reviews to get an insight on the appropriate tools. Get your projects done right with the right tools and equipment.
Some wooden home accents are plant stands, curtain rods, small side tables, boot racks, wall accents, decorative shelves, and many more. Look at your home interior and see what improvements can be made using wooden fixtures and decorations. Hone your cutting, measuring, and wood painting skills with a multitude of these home items.
Dog Furniture
If you have a wonderful pet at home, put some pine boards together, join them using a joining jig, some wood glue, and a nail gun to make them their bed. Give your furry little friends their spot with this simple DIY project. Practice your measurement skills and wood fastening abilities.
Bottle Rack
Spruce up dinner nights with aesthetically pleasing table decorations for your drinking necessities. A stylish wooden rack can give your dinner party that rustic charm when brought to the dinner table. You can try measuring smaller-sized pieces and finish the bottle rack with a stain or oil. Challenge yourself by mounting a bottle opener at the side using a few screws.
Step Stool
Have little ones that can not quite reach the sink? It might take more time and effort than other projects, but your kids will surely appreciate the boost to help them get sinks and other areas in the house. You will need to be more precise with your measurements, but construction and wood fastening are relatively easy as it requires only nails and wood glue.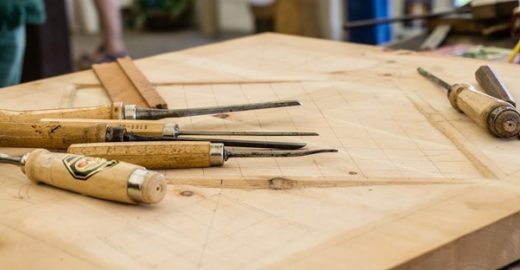 Help Improve Your Carpentry Skills at Home Summary
Finish up your different wooden items with some stain or a little paint. There are tons of projects that you can choose from that are fun to do and have practical benefits around the house. Improve your home decorations, or add some functional furniture using only your saw, durable nails, and wood glue.
Comments on this Ideas That Will Help Improve Your Carpentry Skills At Home article are welcome.
Woodworking
Woodworking Posts
CNC designed architectural interiors with wood routing
Ultimate Guide to CNC Process for Architectural Work
DAKO leading producer of high-end joinery products
Give your Old Wood Furniture Pieces a New Look
Everything you need to get started with Woodworking
Home Articles
Residential Architecture
Comments / photos for the Doable Ideas That Will Help Improve Your Carpentry Skills At Home page welcome