Guide to Buy Best Laser Measure of 2020 Tips, Measuring Tape Purchase Advice, Selection Guide
Guide to Buying the Best Laser Measure of 2020
Sep 28, 2020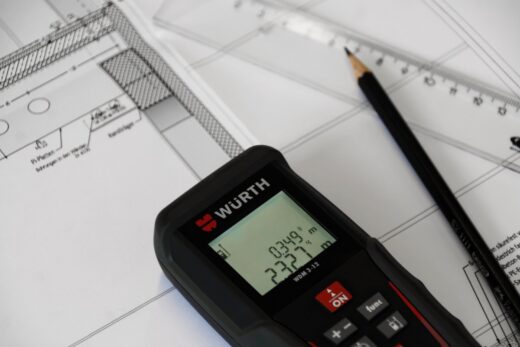 A laser measure tool can do much more than a measuring tape. You just have to turn on the device with the appropriate button to obtain instant information and specific distance data.
They are used to measure distances indoors and on a construction site with high accuracy.
Guide to Buying the Best Laser Measure
Due to the laser's limited power (user safety), the measurement range depends on the type of material on which the laser beam is falling – the measurement range is very limited in the case of dark, porous surfaces.
A single measurement may also be affected by an error resulting from hand vibration. That's why some popular manufacturers of laser measures design devices that take several calculations and give you the average result.
It is one of the essential devices on the construction site and in the hands of a carpenter, so we decided to present you a guide on how to choose the best laser measure tool for you. After reading this article, you'll know what the best laser measure on the market is. Let's go!
Measuring Range
Due to their intended use, we can distinguish three basic groups of laser measures with different properties:
For indoor operation – intended for use mainly indoors or for short distances outdoors. Depending on the model, the range is usually between a few to about 50 meters.
Universal models – you can successfully use them indoors and outdoors. They are very useful for home renovation tasks.
For use on the field – these devices are designed to work in open spaces and over long distances. Of course, these measures are also suitable for indoor measurements. Leica DISTO D2 would be a great option here, as its measuring range reaches up to 100 meters.
Dust and Water-Resistance
Working on a construction site or in a carpentry workshop is usually not the cleanest job. The ubiquitous dust makes it difficult to maintain construction tools in good condition. And remember those traditional metal measures? Left outside by accident, they became covered with rust the next day due to moisture.
That is why water and dust resistance are, therefore, very desirable functions of any laser measure.
Long Battery Life
You need to predict what your working day will look like to know if you will be able to take a break and connect charging devices at that time, or if you need equipment that will not discharge even after several hours of intensive work.
Pay attention to the time the device works on one battery charge. You should easily find this information on the packaging or in the description of the product sold online.
If you run large projects, your battery will likely need to be recharged or replaced every 2-4 hours. That's why it is worth investing in rechargeable batteries and a charger. This will save you some money in the long-term.
If you want to increase the battery life, look for a device with an auto-shut mode in the store – it will save the device's power.
Bright and Easy to Read Display
Job of a construction worker or carpenter is often carried out with protective glasses so that the dust and splinters wouldn't get into the eyes.
These glasses tend to get dirty after some time, in which case a bright and easy to read laser measurement display will be a life-saver. After all, it will be much more efficient to check the calculations without having to remove your eye protection.
Size and Ergonomics
The device's size is important because you'll often have to take it with you when you move around a home that's being renovated. Then it's easiest to put them in your pocket. So, make sure that the laser measure is compact.
On the other hand, take a look at the buttons. If you work in gloves, it would be useful if they were large enough and reactive. Often the measures have a casing with the addition of rubber on the sides for a better grip.
Measurements Units
Laser measures may be equipped with the functionality of changing the measurement units, so you could pick inches, centimeters, meters, or decimal feet. The excellent example of a device with it is Bosch GLM 50, which displays the calculations with four alternative units and costs little money.
However, some customers claim that this multitude of measurement units can easily lead to confusion.
Bluetooth and Memory
Some devices offer a Bluetooth connection thanks to which you can send measurements to a smartphone equipped with a compatible app. This way you'll be able to use the data later and, for example, enter it into the design grid. Thanks to another feature, you might save the last few measurements in the device cache.
Conclusion
When picking the best laser measure for your needs, you have to consider a few critical factors. The most important one – measuring range – will let you eliminate the unsuitable devices right at the beginning. The rest of the features primarily depend on your preferences, previous experience, and habits.
Comments on this Guide to Buying the Best Laser Measure of 2020 advice article are welcome.
Home Designs
14 Common Kitchen Design Mistakes to Avoid
How to design a kitchen: 10 essential design steps
What style of kitchen is perfect for your home
Building Articles
Comments / photos for the Guide to Buying the Best Laser Measure of 2020 Guide page welcome