Green Buildings, Sustainable Architecture Comment, Architects, Images, News
Green Architecture – Ecological Awareness
Ecological Architectural Awareness – article by Susanne Siepl-Coates, 1 Feb 2011
1 Feb 2011
Eco Architecture
By Susanne Siepl-Coates, Professor at Department of Architecture, Kansas State University
Cool Green Architecture
We have come a long way since the 70s when ideas about living 'in harmony with nature' and concerns about rising energy consumption first appeared. Those of us around at that time remember how the look of buildings changed: focusing on the reduction of fossil fuels by harnessing solar energy via low-tech approaches such as placing large glass surfaces to the south and using thick walls, often earth-integration, everywhere else.
As energy issues have become ever more pressing, buildings have become increasingly sophisticated in their various responses to site, climate and function – and much of this sophistication is expressed through technology.
While contemporary architectural practice is unthinkable without technological advances in design and construction processes, the establishment and maintenance of "healthy" or livable environments for human beings must also play a significant role – a potentially daunting task given the challenges of population growth, urban sprawl and energy use.
We find ourselves in quite a different situation today. Case in point: the new Copenhagen Waste-to-Energy Plant, Denmark. BIG's approach to take what must be by many measures one of the most undesirable architectural commissions – the design of a waste treatment facility – and turn it into an exciting destination for Copenhagen's citizens and visitors is highly commendable. Here is a facility that could not exist without integration of the latest technologies that allow it to turn waste into energy.
This project, which could have been successful as an object building, became an opportunity for Bjarke Ingels and his collaborators to improve the quality of life for innumerable people living in and around Denmark's capital city by turning part of the building and site into a ski slope, thus offering opportunities for recreation and delight in a setting that would in former times have been seen as the 'armpit' of the city. Who would not be delighted by the prospect of overlooking the city while skiing down from the top of the observation platform as smoke rings emitted from the smokestack ascend into the sky?
The Leadenhall Street office building by Rogers Stirk Harbour + Partners in London also promises to give back to the city – albeit in a dense urban setting. With 47 stories the tallest building in the heart of London when it is completed, the building will feature a transparent atrium space that offers views into and out of the building.
Rather than creating an obstacle for pedestrian movement (think Freedom Tower at Ground Zero in New York City) within the urban fabric, the tower will be lifted off the ground to make space for a generously dimensioned and inviting seven-story atrium that is accessible from all directions at street level.
By opening the atrium's landscaped interior toward the southern sun, by enlivening it with the flow of pedestrians and by incorporating a bar and restaurant that overlook it, this urban space may well become an enticing gathering place full of life that can offer business persons and office workers from within the tower as well as from the surrounding business district a relaxing and restorative oasis, thus making a significant contribution to the quality of the public realm in this part of the city.
SOM's design for Green Tech City in Hanoi, Vietnam, looks to create a new urban district for about 20,000 people. Applying many of the principles of sustainability such as harnessing wind and sun to support comfortable living conditions, the firm also gave consideration to broader quality of life issues by proposing to organize the district along a linear green corridor that incorporates low-rise pedestrian-friendly residential neighborhoods. By incorporating existing agricultural water channels into a public network of green spaces and waterways, access to green nature is close at hand, providing places for people to gather, play and recreate.
These projects offer the potential for creating rich and livable environments far beyond the functional purposes for which each of them was undertaken. It is likely that these projects, once completed, will benefit not only their users but also their adjacent communities.
Creating healthy and safe, artfully expressive and delightfully functional physical environments in support of human habitation can again become the privilege and responsibility of architects as it has been since the profession was first established. Our future environments have to be designed to be resource preserving as well as life enhancing.
Susanne Siepl-Coates, Professor
Department of Architecture
Kansas State University
Manhattan, Kansas, USA
A member of the architecture faculty at Kansas State University since 1984, Susanne Siepl-Coates received her Diplom Ingenieur (Dipl.-Ing.) degree at the University of Hannover in Germany and her Master of Architecture (M. Arch.) degree from the University of California, Berkeley. Professor Siepl-Coates focuses her research and teaching on the exploration of the relationships between the built environment and human health and well-being.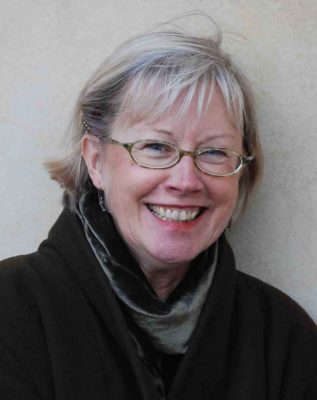 image of Susanne Siepl-Coates
Comments on this Green Architecture article by Professor Susanne Siepl-Coates are welcome.
Recent Architecture in 2011
Other Designs shown this week on e-architect:
Cluster Complex Dubai, UAE
Denton Corker Marshall
Mestia Airport Building, Georgia
J. MAYER H. Architects
BBC Broadcasting House Phase 2, London
Sheppard Robson Architects
Tripoli Congress Center Building, Libya
Tabanlıoğlu Architects
Architecture Articles
Former Bata Shoe Factory, Batawa, Ontario, Canada
Architects: Dubbeldam Architecture + Design and Quadrangle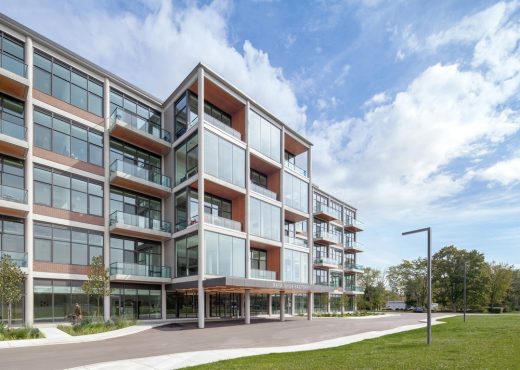 photography : Scott Norsworthy; Nanne Springer (suite interiors)
Former Bata Shoe Factory in Batawa
Comments re Green Architecture – Sustainable Architecture Thinking welcome