World Built Environment, Global Architecture, Architectural Design, Building on Earth
Global Built Environment
Architecture Discussion – article by Manuel A. Marichal
10 Jan 2012
Global Architectural Environment
Global and Biggest Challenges
Article for e-architect by Manuel A. Marichal
Over time there have been many predictions about how the world would shape and how the environment and civilization crossover and coexist. As we maneuver the threshold of 21st century, our generation confronts the biggest challenges in human history since ice age, colonization, and industrial revolution.
The first indicator is the shifting in economic power, with some of the Earth's biggest nations such as China, India, Russia and Brazil, now rising along smaller countries like Japan, South Korea, Indonesia, Taiwan and Philippines. All together already show significant GDP increases enough to counter balance the global economy.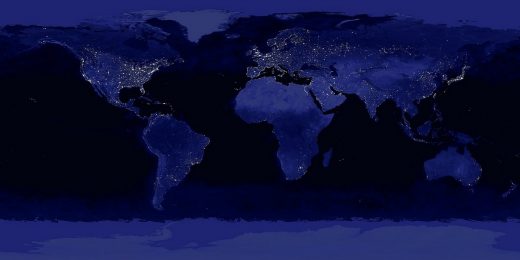 The second indicator is the change in demographic distribution. According the United Nations projections the world's population will reach 10.1 billion by 2100 and approximate 87 % of the world population will live in urban areas. For the first time in our history most people on the planet will live in cities and towns than in rural areas.
According to the same UN report, currently there are twenty five cities (including metro areas) with populations of more than nine million. Thus, we can foresee the rise of more megacities that will support 20-30 million people across emerging world economies. Cities like, Tokyo, Delhi, Seoul, Jakarta, Mumbai, Manila, New York, São Paulo and Mexico City are already major player in human activity with their unique challenges. They are powerful magnets for employment, business trade, finance and investment as the driving force of global economic growth and social change.
Meanwhile, global corporations with trendy wireless digital technology and emerging Near Field Communication will allow them to operate virtually and seamless worldwide. Employees as well will enjoy freedom to work where, when and how they choose. Business models are also becoming more transparent, flexible and mobile than ever before.
Another indicator of shifting economies is the demographic age distribution in employment markets. Maturing population always on the rise but not holding much longer. In the meantime, fast pace younger generations are eager to enter the work force, aggressively ready with multi-tasking skills and equipped with cutting edge technologies to become more efficient and productive employees.
Among one of the foremost challenge in the horizon, is the development of new energy sources that will leave fossil fuels behind. While newer post carbon economy will transform the world's energy supply into more efficient, sustainable and renewable. Indeed, the biggest impact will not come from newer resources, but instead by developing newer and cleaner technologies capable to achieve higher efficiencies using of the sources we already have.
With no doubt, climate change is the biggest challenge in human history. The last ice age 7,000 years ago marks the beginning of the climate condition that allowed settlements of civilization. Data collected by NASA reveals that climate change will continue to be severe on years to come. Whether carbon gases emission from human activity or changes in solar output across Earth's orbit is the cause for changes. It is irrelevant in contrast to the magnitude and frequency of events that have devastating consequences in terms of the damage and the environmental cost.
Our environment is fragile and sensitive. Small variations on global average temperatures of 1.5 to 5.5 degrees Fahrenheit (1 to 3 degrees Celsius) has already shrunk, sea ice and glacial on mountains; rivers, lakes and reservoirs; loss of forests and wildlife habitat with extensive species; increased heat waves cause of wildfires, drought, and gradual depletion of tropical forest; loss of agricultural crops compromising food supply and freshwater availability; increase in tropical storms and tornados cause severe property damage and infrastructure losses; while increase of precipitation cause flash floods, mudslide and loss of human lives. It is evident that the net damage costs of climate change are going to be far more significant, unpredictable and will continue to increase over time.
In conclusion, meeting all these challenges will require of enormous resources, ingenuity and radical changes in our lifestyle by re-inventing our socio-political values with sustainable business models as our civilization continue to evolve into more collective, cohesive and balanced eco-system inside the one and only planet we live, love and build.
Manuel A. Marichal
Manuel Alberto Marichal is an architect with a master in urban design, based in Omaha, Nebraska, USA.


image from Manuel A. Marichal
He specialize in building envelopes design and expertise in master planning of complex corporate facilities with background in construction administration and building efficient technologies. He likes to read and write about rural-urban ecosystems, environmental issues, energy conservation, sustainable economics, anthropology and human evolution.
Global and Biggest Challenges information from Manuel A. Marichal
Comments on this Global Built Environment article by Manuel A. Marichal are welcome.
Location: Omaha, Nebraska, USA
Architecture Articles
Architectural Articles on e-architect : Selection
Green Architecture : article by Susanne Siepl-Coates. 1 Feb 2011
Globalized Architecture : article by Mehri Mohebbi. 13 Sep 2011
Globalisation Architecture : article by Trevor Tucker. 21 Sep 2010
Planetization Architecture : article by Mphethi Morojele. 17 Aug 2010
Low-energy Architecture : article by David Thorpe. 26 Oct 2010
LEED Credit System : article by Romi Sebastian. 12 Aug 2010
Sustainable Buildings – Building Issues : article by Adrian Welch
Amari Johor Bahru Hotel
Design: FBEYE International Architects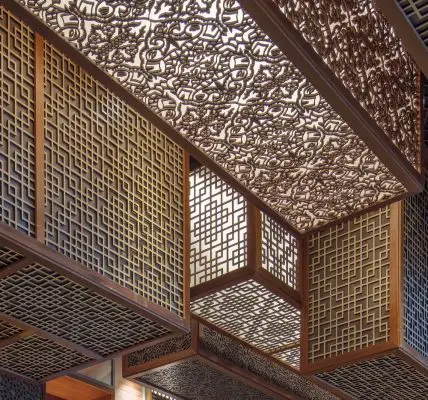 image from architects
Amari Johor Bahru Hotel
Comments / photos for the Global Built Environment – World Architecture Challenges article by Manuel A. Marichal page welcome