A gorgeous new sofa is only a click away, Home furniture advice, Building interior design tips
A Gorgeous New Sofa is Only a Click Away
7 Oct 2021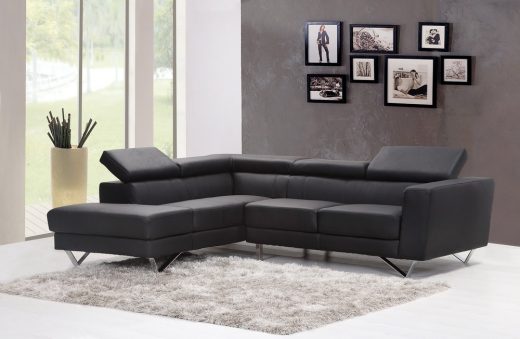 Tired of that ratty old sofa you've been hanging onto for years now? We understand where you're coming from. Many people simply purchase pieces of furniture as a stop-gap until they can find something better someday—then someday never comes and they've been living with items they hate for years. On this website, you can find better sofas: https://www.1stopbedrooms.com/living/living-room-furniture/sofas with free delivery.
The best part is, they offer free delivery. Alright, it may be an exaggeration to call that the best part. Especially if you've scrolled through the website and taken a look at those unbeatable prices. You're probably a little shocked. It's understandable. Most people are used to shopping with big-box chains that charge premiums to help cover their overhead costs that end up getting placed on you. Not 1SB. Because you're shopping directly from the manufacturer, you'll enjoy a low-price guarantee on every purchase.
Sofas are an important part of the home. They're the centerpiece to the living room and the living room is, naturally, the social center of the home. You would be surprised how many people refuse to have guests over to their houses simply because they're embarrassed by their ffurniture. In fact, it may be that single piece of furniture that's bothering you! If there's one thing you want to be sure to get right, it's your sofa because that's where you'll be asking your guests to spend most of their time during their visit.
This is one of those nagging insecurities that people build up in their heads to be much worse than it is in reality. Many people convince themselves that a new sofa is actually out of their reach—at least one that's high-quality. Many people tell themselves they can't afford more than a low-quality sofa or your basic futon that comes with DIY assembly, so they allow themselves and their families to go without.
One of the great things about 1SB is that it also includes in-house financing. Meaning, even if you can't pay today—which is a bit less likely than when you shop other places because of the amazing low-price guarantee—that doesn't mean you have to wait. You can pay simple installment plans as you're able.  1SB understands that not everyone is working with the same budget and is perfectly willing to meet you where you're at financially.
Not sure what you're looking for exactly? That's okay! 1SB has a couple of options to not only help you find what you're looking for but to help you figure it out, too. Your first step if you aren't sure exactly what you're looking for should be to talk to one of 1SB's friendly, helpful and commission-free designers. Unlike the shady salesmen at big-box stores, these guys are actually here to help and don't earn any money by directing you to specific products. Their sole mission is to make sure that you are completely satisfied with your purchase.
Once you've chatted with the designers and gotten a better idea of what it is you and your family want and need to meet both your style and functionality needs, simply input this information into 1SB's handy filtering and search tools. These let you choose everything from size, shape, color, and style, and more! And of course, price. Though, as we've already established, that should never be a big concern with this site. Whether you're looking for classical, modern, post-modern, mid-century modern, or Nordic, you should be able to find the exact piece you've been dreaming of with a few simple clicks.
Now the only thing left to do is browse and buy. When you find something you like, simply add it to your cart and follow the prompts for an easy checkout experience. No-fuss! The great thing you'll see when you're checking out is that there aren't a bunch of fees added to your cart like with other websites because 1SB offers free delivery. What you see is what you get! This is probably the most straightforward shopping experience you've had in a long time.
You and your family shouldn't have to go without just because you can't afford an expensive sofa. Shop 1SB and save today!
Comments on this Gorgeous New Sofa is Only a Click Away article are welcome.
Building Articles
Residential Architecture
Home Furniture
Furniture Style Posts
Designer green velvet couches and sofas
Ideas for arranging a living room with corner sofas
Comments / photos for the A New Sofa is Only a Click Away page welcome