Designer green velvet couches and sofas guide, Property interior design style tips, Online house decor advice
Designer green velvet couches and sofas
30 Apr 2022
Recently, the interior decor market has been flooded with thousands of brilliant ideas to give that perfect look to the interior of your house. Having a beautiful couch or sofa in your home is one such idea that has been trending for quite some time now. A universal style sofa that perfectly fits every need is a green velvet sofa. Green is the piece's color, and the velvet touch adds more luxury to it.
Something about the soft and luxurious fabric makes people feel cozy and safe. The green velvet sofa is one of the most popular designs, making it one of the most versatile. With a few simple design ideas from our green velvet sofa collections, you can create a great new living space for your home in no time!
Perhaps you've noticed that this fabric is perfect for stylish décors and relaxing lounging. While buying a modern green velvet sofa seems intimidating, finding a good quality sofa is never easy. However, you can now sit back and relax with these twelve unique and trending styles of green velvet sofa.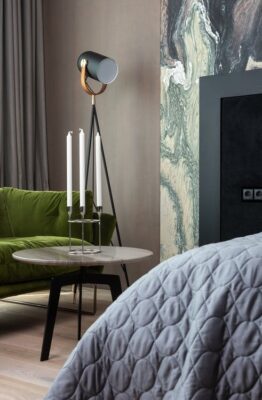 Give an edgy look to your home with designer green velvet couches and sofas!
Tufted Green Velvet Sofa
The Adesso Imports Tufted Green Velvet Sofa is fantastic, as it gives a dose of glamour to any space. Use it to add a touch of elegance to your family room or living area or create an elegant boudoir style look in your bedroom.
With its bold green color, you'll find that this sofa can easily add some color and energy to any room where you place it. This sofa is made with Belgian velvet upholstery fabric, beautiful tufting, and feather touch plush cushions. Its sleek base is brass-covered and gives a silhouette look on a low profile.
Flared-Arm Velvet Loveseat
This Hendrix Flared-Arm Velvet Loveseat is the perfect choice of sofa for those who want to enjoy comfort but still want a strong style statement. For this reason, it goes well with contemporary, modern, and chic-style living spaces. This is one sofa among the 12 green velvet couches & sofas from TheHomeySpace.
This loveseat has flared arms and back shoulder cushions designed to give you maximum comfort. In addition, it has a high-density foam filling that provides this sofa with a stylish look while maintaining its senior comfort. The wood legs match the wood finish on the base of the couch to be easily compared with other furniture pieces in your home.
CB2 KST Sofa
The Ross Cassidy for CB2 KST Sofa is stylish and elegant, perfect for any contemporary home. The high-back design of this sofa gives it a sophisticated look. It looks good and is also very comfortable to sit on. The fabric cover cushions are made with wool and are soft yet durable so that you can use them for a longer time.
The wood legs of the sofa give a sleek finish to the entire piece and make it very sturdy as well. Ross Cassidy is a magnificent example of this designer-style sofa combined with classic 60s rolled arms sofa.
Mirren Three-Cushion Sofa
Anthropologie is another low-profile silhouette with a three-cushion sofa, which is an excellent addition to every room in your house. It is handmade with Italian-made premium nail head trim and has soft, full-sized cushions in various colors. This sofa will be your perfect companion for any occasion.
Its modern square frame and contemporary design will coordinate with most living spaces, and the exterior fabric is durable for years of use. Its legs are made with maple woods, and the material is luxe emerald to increase the durability and longevity of this sofa.
Green Velvet Left Sectional
This Levin Green Velvet Left Sectional is another example of how a designer sofa can be used as a room divider or complement the living room space. This piece has smooth lines and geometric accents in its frame, perfect for a modern, simplistic look. In addition, its green velvet fabric gives it a luxurious touch and is very durable.
The sofa frame has soft brown leather-wrapped upholstery. It's one of the most comfortable places to sit in your home. The Y-legs in golden tone and the nailhead trim of golden color give a perfect tropical look to your home.
Fleury Velvet Rolled Arm Sofa
This two-seater sofa has a unique retro look, which will add style to your space. The combination of velvet upholstery and nailhead trim gives it an elegant look perfect for any living room. Its soft black base and modern square frame complement most contemporary décor styles with this couch design.
Its channel tufting and plush velvet fabric are durable for years of use and will easily blend into your existing decor. In addition, the total size of this sofa is 84 inches in length, which means it will never face a shortage of space.
Project 62 Calais Green Velvet Sofa with Channel Tufting
The Project 62 Calais Green Velvet Sofa with Channel Tufting is another stunning example of a modern retro design. Its soft velvet fabric and tufted back cushions are perfect for relaxing, as this sofa is very comfortable to sit on. This contemporary boho feels sofa comes perfectly matched with textured pillows and a cozy blanket to wrap yourself on chilly nights.
The design has high-density foam filling that gives it a stylish look yet maintains senior comfort. This boho vibe green velvet sofa is comfortable to stretch your body while watching television or reading your favorite book.
Smith Studio Green Velvet Sofa
This Troy Smith Studio Green Velvet Sofa has individual tube upholstery made with Italian velvet fabric. The entire structure has a soft tube-like design, including the base, rest, and arms, making it perfect for splurging on.
If you want to get an artistic green velvet sofa with the best comfort level, this Troy Smith Studio design is just for you. Its colorful green velvet upholstery is perfect for the living room, TV room, or guest bedroom. This sofa is offered at a reasonable price to make it versatile and functional.
Mid-Century Show Wood Sofa
The West Elm Mid-Century Show Wood Sofa has a simple yet elegant design with a bit of glamour. This sofa looks fantastic in your living room, bedroom or loft. It has a mid-century modern feel to its design, and the nailhead trim on it gives it an extra touch.
The upholstery fabric is made with polyurethane leather, making it highly durable and a unique texture that's soft to touch. Its wooden legs are beautifully carved and fit well with the wood finish of its armrests for perfect coordination.
Sloan Chaise Sectional
This Interior Define Sloan Chaise Sectional is a customizable sofa that gives you a relaxing experience whenever you sit on it. It has the best comfort level as designed with the most delicate quality foam filling. It also features an elegant channel tufting.
Spaces designed in the mid-century will find this sofa a perfect addition to their area. Additionally, you can arrange it in either a right or left-facing position. Finally, you can rest assured that this sofa will last for years.
Harmony Sofa
This Harmony Sofa is the perfect addition to add a touch of contemporary style to your living space. It has a unique shape with clean lines and lines that make it ideal for any home. This sofa is available in other color options.
If you want to buy a quality, comfortable, durable sofa for a reasonable price, check out the Harmony sofa. The luxe velvet fabric makes it highly durable, feather touch soft, and easy to clean. With special arm pillows and loose lumbar, now you can sit, relax and lounge comfortably without cramping your body.
Zupanc Orion 3-Seat Sofa
This Nika Zupanc Orion 3-Seat Sofa is a fully customized sofa to give your room an elegant and perfect look. In addition, it has a modern design and style that will go well with favorite interior design styles. It is also offered different color options, like ivory, black, and brown.
This three-seater sofa has been made with the most delicate quality polyurethane foam, making it highly comfortable to sit on throughout the day. This sofa is also protected with the special foam filling in its headrests and seating areas, which keep you comfortable all day long. This shade of rich plush green gives it a classic look and feel for your interior.
Final Words
It is essential to find a comfortable place to kick back and relax in your busy life. Whether watching TV or reading a book, having a home lounge area for you and your guests to complete their daily chores can make each day more fulfilling. Whether you want to complete your living room with retro or contemporary décor, the best green velvet sofas make an excellent addition to any living space. What are you waiting for? Go ahead and check them out today? Which one will get the pride of place in your home?
Comments on this guide to designer green velvet couches and sofas article are welcome.
Furniture
Furniture Design Posts
Vital rules of bedroom furniture placement tips

Iconic Collaborations in Luxury Furniture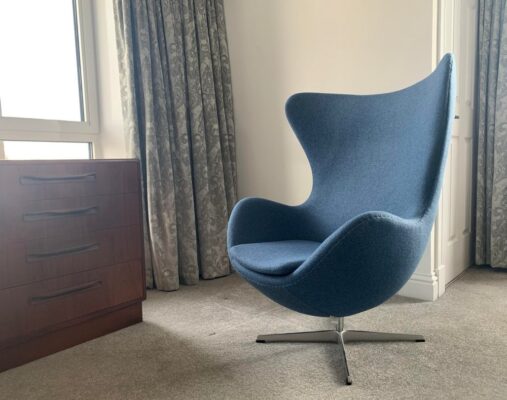 How to choose the perfect furniture for your garden
8 tips to help you buy new furniture for your home
Buildings
Residential Property Articles
Comments / photos for the Designer green velvet couches and sofas page welcome