Enhance home curb appeal with custom concrete work, Solid building construction advice
Enhance Your Home's Curb Appeal With Custom Concrete Work
4 July 2023
Research shows that concrete is used more than any other material. About 50 percent of the world's buildings are made from concrete. And this material has been used throughout time.
The earliest example of concrete being used is the flooring of a hut in Israel that dates back to 7,000 BC. But, it wasn't until 1849 that reinforced concrete was invented. A few years later, the first house to be built with reinforced concrete was constructed
Now, concrete is used in many ways. Custom concrete work involves far more than just plain gray spaces. It can be decorative, and even enhance a home's curb appeal.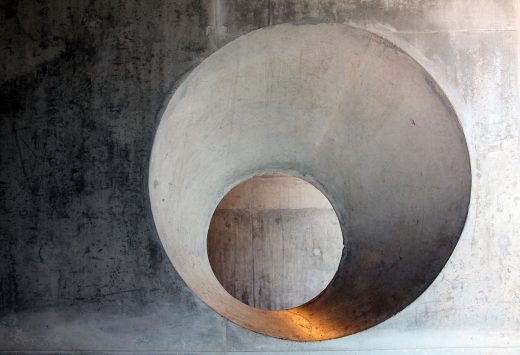 Enhancing your home's curb appeal with concrete
There are a number of ways to enhance your home's curb appeal from power washing your home's sidings to landscaping. Even decluttering the garden and weeding helps to create better first impressions.
Visiting Arrowhead Concrete though shows some alternative ways to enhance curb appeal by freshening up driveways and repairing them.
Custom concrete work ranges from creating new outdoor living spaces to repairing existing concrete driveways and paths. All of which will improve first impressions for potential buyers.
How is custom concrete work used?
Custom concrete work differs from standard construction, as it largely involves enhancing the appearance of floors, walls, and any other concrete surface.
Patios, pathways, pool decks, countertops, and drives, can all be given a decorative finish. This may involve polished concrete, or stained concrete, for instance.
Below are six ways that concrete finishes are being used to improve the aesthetics of homes today.
Stamped concrete for flooring
This type of concrete finish has been in commercial use for around 70 years. Stamped concrete allows otherwise plain flooring to appear as if it is paved, or textured. There have been many architectural trends over time. Modern architecture demanded materials such as glass, steel, and of course, concrete. So, it may seem strange that the purpose of stamping concrete is to make it look like a different material altogether.
Benefits of stamped concrete include:
Durability
Low maintenance
Boosts property value
Enhances curb appeal
Slip-resistant
Cost-effective
Versatile
Stamped concrete is used for walkways, patios, and also for internal flooring. Stamped concrete is budget-friendly compared to natural stone, but it can be made to appear as if it is another material.
For example, stamped concrete may be textured to look like wood, metal, or slate. It can be colored to look authentic. But, stamped concrete is faster to lay than paving stones or bricks. Therefore, stamped concrete is cost-effective.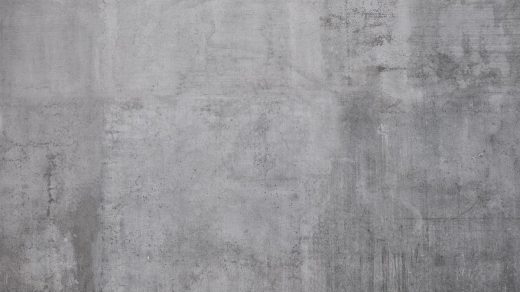 Stained concrete for a more vibrant look
Concrete is highly durable and affordable. However, it isn't the most attractive material in the world. Staining concrete involves coloring the surface to give it a more vibrant appearance.
Dyes or stains are used to replicate other materials such as marble or stone. Stained concrete is commonly seen in commercial settings including retail and restaurants. Concrete is perfect for heavy footfall, and staining makes the flooring more attractive.
Different types of concrete stains include:
Dye stain
Water-based stain
Acid stain
Integral coloring
Overlay stain
Metallic stain
Polished stained concrete
All of these stains work differently on concrete. Overlay stains for instance involve a thin layer of new concrete being overlaid onto existing surfaces. By adding a stain this way, old and tired concrete flooring can be given a boost. This is one way to enhance curb appeal without paying for a whole new driveway.
Dye stains penetrate deeper than water-based stains. But, the latter comes in a wide range of colors. And acid stains work by reacting with the minerals in the concrete to create decorative and unique color designs.
Polished stained concrete is where staining and polishing techniques are combined to create a vibrant, smooth surface.
Polished concrete for a smoother surface
This is a popular way to give concrete a glossy finish and improve aesthetics in any space. Commonly used in commercial areas and offices, polished concrete is durable but stylish.
Polished concrete is unlikely to boost your curb appeal. Yet, this finish can be used in kitchens and bathrooms where it will create a good first impression.
Decorative concrete
When some people think of concrete they imagine dullness. Perhaps the Brutalist buildings of the world come to mind. Yet, examples of Brutalism such as the Trellick Tower in London are admired by some.
Decorative concrete techniques are far more likely to be appreciated by homeowners than Brutalist architecture though. Decorative concrete covers stamping and staining. But, it also refers to engraving and scoring concrete.
Examples of decorative concrete might include fireplace surrounds or textured facades. Through the use of staining and stamping, visually striking driveways and patios might be created.
Creating outdoor living spaces with custom concrete design
Installing an outdoor area such as decking will improve the curb appeal of your home. It will also help to raise the property's value. Decorative custom concrete is perfect for patio installation.
With staining and stamping, a patio can be created and visually impressive. Instead of paying for complicated and time-consuming designs, stamped concrete can be used. Laying down individual bricks one at a time is expensive, and takes time.
A patio can be installed swiftly with custom design work to match your needs. Patios can take on the appearance of slate, or marble when staining and stamping is used. Once the patio is sealed, it becomes very easy to protect and clean.
Custom concrete driveways for a great first impression
The term curb appeal comes from the moment when a potential buyer pulls up to the edge of the road, and first glimpses a house. First impressions are often difficult to get over. Now, imagine someone pulling up and seeing your driveway full of cracks and weeds.
Yet, it isn't just appearance. A driveway will add to your home's curb appeal in ways that aren't visual.
Overlaying an existing driveway will improve the aesthetics. Staining and stamping can be used to create a visually attractive driveway. But, potential buyers will see other benefits also.
A clean driveway free of weeds means that you take pride in your home. This instills confidence in the buyer that your home is in good condition. A well-maintained driveway makes a home accessible. And it also provides functionality with parking.
Will custom concrete work add value to your home?
A new driveway will increase your property's desirability. And possibly its value. Consumer Reports suggests that enhancing curb appeal could add 3% to 5% to a property's value.
However, some research suggests a new driveway may add between 5% to 10% to the value of a home. Getting the right contractor for your custom concrete project is obviously vital to your success here.
Hiring a local custom concrete contractor would be recommended. Local businesses survive on their reputations, and this should lead to quality concrete work. However, to ensure a good ROI check out local firms and compare reviews and services before you finalize your choice.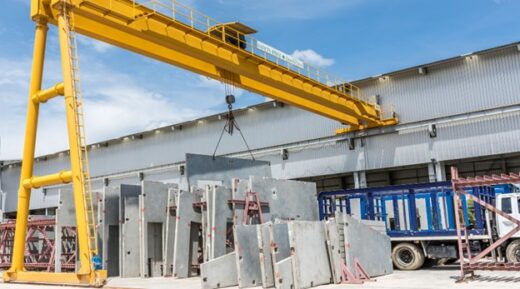 Summary
From plain flooring to stamped decorative work. Concrete has come a long way. The Brutalist architecture of the 1950s still has its fans. But, homeowners will benefit far more from decorative concrete work.
Stamped concrete can enhance the curb appeal of a home, and add functionality. Custom concrete provides an affordable way to create visually appealing outdoor spaces. With the right choices, your property's value may even increase.
Comments on this guide to Enhance home curb appeal with custom concrete work article are welcome.
Construction Articles
Construction and Building Design Posts
New vaulted style of floor cuts concrete usage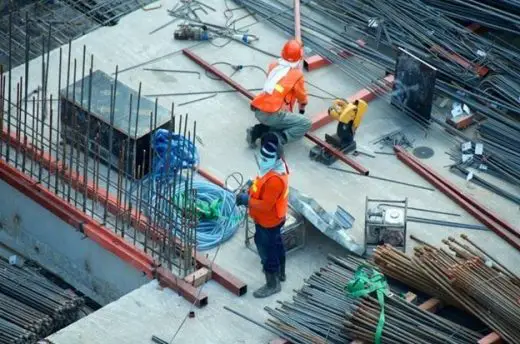 Quality Precast Concrete for Your Investment
How Investing in Precast Concrete Can Benefit Your Business
Benefits of Concrete in Construction
How to pour a concrete patio guide
How to cast custom concrete fountains
Building Articles
Residential Architecture
Comments / photos for the Enhance home curb appeal with custom concrete work advice page welcome