Outdoor lighting ideas for your home guide, USA light trend advice, Washington property exterior lamp style
Ideas For Outdoor Lighting For Your Home Plus The Benefits
4 July 2023
Lighting is a vital part of architectural design and landscaping. Even the most luxurious home can appear dull when outdoor lighting has been neglected.
The installation of outdoor lighting can enhance the appearance of any building. In the case of homes, external lights can add ambiance, and improve security.
All too often, outdoor lighting takes a back seat to the interior design of a home. But, with a little thought, your home could benefit from outdoor illumination. This is true regardless of the size of the home.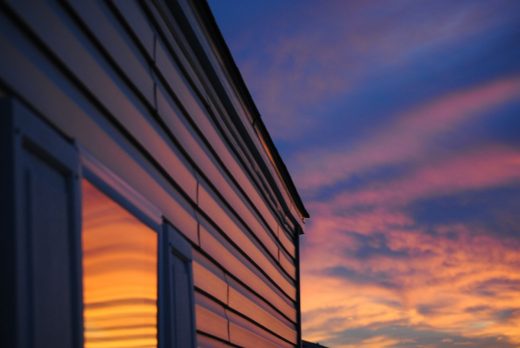 What benefits are there with outdoor lighting?
Illuminating landscaped gardens, and homes, enhances curb appeal. The ambiance in a backyard can also be changed through lighting. Spotlights are commonly used to highlight garden features. And there are several techniques for accentuating landscaping.
After talking to Washington Outdoor Landscape Lighting In Redmond it became clear that gardens can be illuminated in many ways. Landscape lighting techniques include shadowing, grazing, and highlighting among others.
Landscape lighting is used to create ambiance, highlight specific features, and light up pathways. The benefits aren't only visual enhancements though. Safety is increased as well as security.
The benefits that outdoor lighting brings:
Accentuating landscaping
Increased safety
Enhanced ambiance
Increase social interaction
Creation of outdoor living spaces
Extended use of gardens
Increased home security
Outdoor lighting allows a garden space to be used into the night. This helps with gatherings and increases social interaction. Creating an illuminated outdoor living space will add value to the home in two ways. Firstly, there is the curb appeal to think of. Then the financial benefits.
A covered patio will add over 12% to your property's value. And of course, lighting will be essential to get the most benefit from any outdoor living area.
External lighting adds value in different ways. Landscape lighting enhances the visual appeal of garden features. Your home's curb appeal will be raised. And there are safety and security benefits to outdoor lighting. Below you can see in more detail how outdoor lighting provides these benefits along with a number of different ideas for illuminating your home.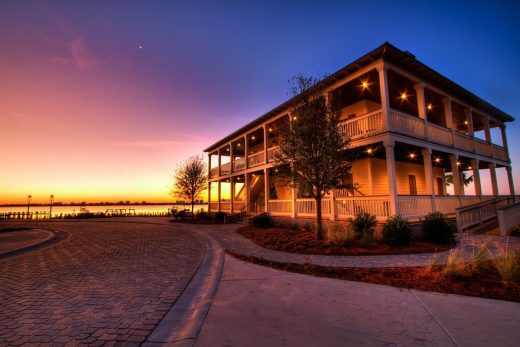 How does outdoor lighting enhance curb appeal?
First impressions are extremely critical when selling a home. Even if you're not ready to move, enhancing your home's curb appeal will make your home visually more appealing.
1 Add driveway and fence lights
Adding lighting to the perimeter of your home and the entrance has a couple of effects. Driveway lights create an entranceway to the property. The drive and pathway lead up to the front of the home and can add to a welcoming atmosphere. Lighting up fences and walls helps to add curb appeal also.
2 Uplighting different features
Uplighting is a simple but very effective way to add ambiance. Lights can be used on natural features to accentuate them. For instance, trees and hedges that are uplit will create impressive visual effects. And the facade of a home can be uplit too for dramatic effect on architectural features.
3 Accentuate landscaping
Uplighting works well here to add shadows and accents to the natural elements of your landscaping. Light up rocks and plants to create shadow and light. Landscaping adds up to 20% to the value of a home. A well-maintained garden deserves to be lit up at night.
4 Canopy lighting
Stringed lights can be used to create a 'cover' above a deck or patio. While you will still enjoy the skies in the daytime, the canopy lights will illuminate your outdoor space at night.
5 Submersible lighting
Ponds and certain water features will benefit from submersible or floating lights. Waterproofed LEDs can be added to ponds to accentuate this part of your landscape. Smart-colored lighting is available to add mood and ambiance too.
How can you increase safety with outdoor lighting?
Outdoor lighting is functional. But, lighting also provides mood and atmosphere. Using architectural lighting properly brings several benefits. Apart from helping to create usable outdoor spaces after sunset, outdoor lighting improves safety.
A home needs to be safe and secure. Lighting provides a certain amount of peace of mind. And it helps to keep a home secure.
1. Pool lighting
Not only do recessed spotlights look good, and enhance swimming pools at night, but they also improve safety. Swimming pools need to be illuminated to reduce the chances of slips and falls.
And just as you may use floating colored LEDs in ponds, there are versions available for swimming pools. This type of outdoor lighting is fun and adds color and atmosphere to a pool.
2. Step and pathway lighting
There are three types of architectural outdoor lighting for functionality. Ambient, accent, and pathway lighting. The latter is vital for creating a safe environment where people can gather at night.
Functional but attractive; lighting up steps, decking, and paths, will improve safety, and enhance the look of your backyard.
3. Porch and garage lighting
Burglars don't like the light. Home security is increased by installing lights in a home. Security lights can be installed with motion sensors. But, standard outdoor lighting also helps to prevent break-ins.
Landscape lighting will make it difficult for intruders to remain out of sight. And lighting a porch or garage will give burglars no way to enter a home unseen.
4. Driveway lights
Lighting the driveway not only creates a welcoming atmosphere but enhances safety too. A clearly defined driveway helps drivers to park safely. This becomes more important if parts of the front garden are unlit at night.
5. Garden lighting
Illuminating the garden helps to create a safe environment for youngsters to play in. When it's not quite the time for bed, garden lights enable the backyard to be safely played in a little longer.
How else will outdoor lighting benefit you?
Smart controls are part of contemporary architectural features today. Smart lighting lets homeowners change the mood in different rooms of a home easily. Colors and gradients can be rotated through the use of LEDs and smart controls.
Similar lighting may be used in gardens also. Uplighting doesn't need to be glaring white, it can involve a slowly changing color palette that adjusts as the evening goes on. Mood lighting can be used outdoors for social events, and parties too.
Outdoor lighting helps to keep guests safe and creates a welcoming vibe. And with the use of solar energy, outdoor lighting needn't be hard on utility bills. Even when solar energy isn't used, LEDs help to provide an eco-friendly form of lighting.
LEDs are energy efficient. They may last up to 100,000 hours while incandescent lights have a life of 1,200 hours. Compared to incandescent lights LEDs are more eco-friendly. Therefore, you can improve the aesthetics of your home, increase security, and enjoy your garden after dark, without worrying about the environment.
Summary
Outdoor lighting can be used to highlight architectural features such as pillars and dormers. And it can accentuate landscaping and the natural elements of a garden. But, apart from enhanced aesthetics, outdoor lighting brings added security to a home.
External lights help create outdoor spaces to enjoy with friends, and safe environments for guests. Ambiance and mood can be changed through color and shadows. And you will get to benefit from longer use of your outdoor space.
Comments on this guide to Outdoor lighting ideas for your home article are welcome.
Lighting Design
Home Lighting Posts
Getting your home filled with light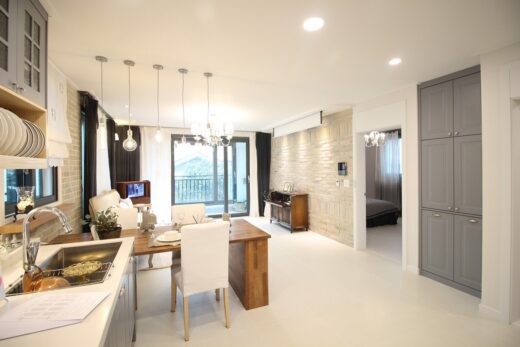 How Lighting Influences Mood and Productivity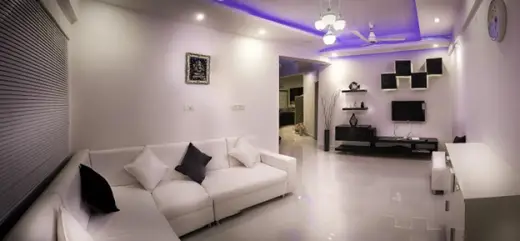 image source : pixabay.com
Tips To Choose the Right Lighting for Your Home
Best Solar Light Manufacturers In China
How to Use Lighting, Space and Material in Architectural Design
Building Articles
Residential Architecture
Comments / photos for the Outdoor lighting ideas for your home design advice page welcome