How to cast custom concrete fountains advice, Landscape design guide, Garden water features tips
How to Cast Custom Concrete Fountains
11 February 2023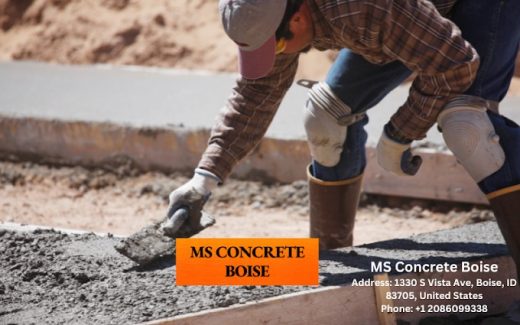 Casting custom concrete fountains is a great way to add a unique and beautiful touch to your outdoor space. You can learn how to make modern cast-stone fountains for your decks and patios with suitable basic materials and tools. If you need help figuring out where to start, many concrete services in Boise, ID, are willing to help you with the process.
First, you must decide what type of fountain you want and then gather all the necessary tools and supplies needed to cast it. After that, mix up the concrete according to the manufacturer's instructions and pour it into a mold or form, ensuring that any air bubbles are removed before allowing it to dry. Once the casting is complete, you can enjoy a beautiful custom-made fountain in your outdoor area!
Uniquely Measuring for the Perfect Concrete Water Fountain
Measuring the perfect concrete water fountain is a unique process that requires careful consideration. Before purchasing, measuring the space where the fountain will be placed is essential to ensure you have enough room and that your fountain size fits in proportion with your outdoor area. Wall fountains should be installed at least one foot away from the wall, while free-standing fountains need enough room to move freely around them.
The fountain's base should also be considered when measuring, as it should fit securely on an even surface and have enough space to fill or drain water appropriately. Cast concrete fountains come in various sizes and styles, so there's sure to be one that looks just like what you had in mind. With careful measurements and attention to detail, you'll be able to find the perfect outdoor fountain for your space.
Make or buy a concrete fountain mold
Creating a beautiful water feature in your garden with a concrete fountain is a fantastic way to add a touch of class to any outdoor setting. Make your own concrete fountain that looks just like cast stone fountain or sandstone using mold star 16 silicone rubber mold. These molds come in various sizes and shapes, so you can easily find one that fits your needs. Once you have the mold, it's time to make the concrete fountain. You'll need to mix the concrete with water and pour it into the mold, then let it dry overnight before removing it from the mold.
The result will be a beautiful backyard fountain that looks just like sandstone! If you want to avoid making your molds, there are plenty of websites where you can buy them at reasonable prices. Check out their mold price list for more information on what is available and how much it costs.
Pour the Concrete mixture into the mold
It is time to pour the concrete mixture into the mold to make a concrete fountain. Using cast stone concrete, a cast stone water fountain can be assembled using the column and pedestal. Mixing star 16 with natural sand as the original model, then adding rebar for strength, the mixture can be mixed and poured into concrete garden molds for a small project like this.
Once wet concrete is in place, it must cure for about 30 minutes before it can be used as a cement fountain. You can also use this method to create a concrete garden fountain by assembling the column and pedestal and pouring in the mixed and poured star 16 with natural sand as the original model.
Cure and Finish
Curing and finishing concrete fountains is a complex task that requires precise attention to detail. It begins with a planter and an outdoor water fountain cover made of fiber-reinforced concrete. Quality concrete is used to construct the fountain, and foam insulation should be added before adding water to ensure the structure's longevity.
Once the fountains are produced, they must be cured in 30 minutes or less to prevent damage from occurring. After curing, the fountain can be finished with decorative touches such as paint, stones, mosaic tiles, or other elements to make it stand out. With proper care and maintenance, these unique fountains can provide a beautiful addition to any outdoor space for years to come.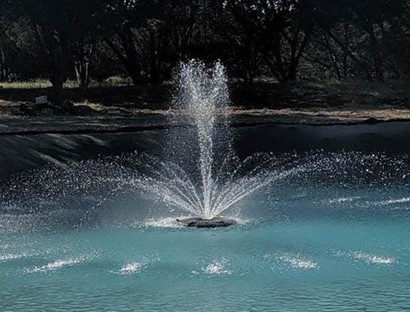 Wrapping Up
Casting custom concrete fountains can be a rewarding and enjoyable experience. With the right tools and materials, you can create a unique fountain for your space and provide years of relaxation and enjoyment. Always wear protective gear, take your time when mixing concrete, and use adequate support for your mold. Finally, remember to have fun as you create this beautiful piece that will enhance any outdoor space! So go ahead and try it – you won't regret it!
About the author
Address: 1330 S Vista Ave, Boise, ID 83705, United States
Phone: +1 208-609-9338
Comments on this guide to how to cast custom concrete fountains article are welcome.
Landscape Design
Fountains Posts
Advantages Of A Floating Pond Fountain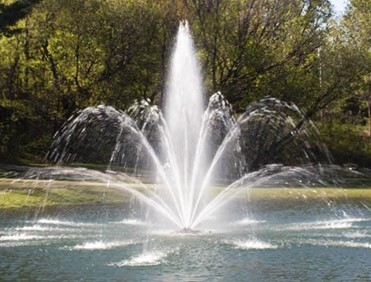 Ornamental fountains and water curtains
Landscape Posts
Landscaping and garden design ideas for your outdoors
Top 3 factors for planning new landscape design
Create a Relaxing Backyard Landscape Design
Building Articles
Residential Architecture
Comments / photos for the How to cast custom concrete fountains page welcome