How skip hire helps with home improvement guide, House waste management advice, Construction debris removal
How Skip Hire Helps with Home Improvement
5 February 2022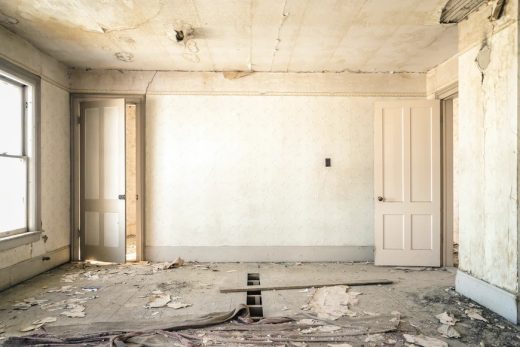 image source : unsplash.com
A lot of waste is generated during a home renovation. In Europe, over 450 million tonnes of waste are produced by demolition and construction. To avoid injuries and accidents, the construction area should be clear of scraps and any remaining debris. The problem is that many contractors and even homeowners don't pay enough attention to proper waste management.
Today, mini skip hire companies help communities, homeowners, and organisations with waste management. They are a convenient option to clean up after home improvement projects. Aside from these, skip hires help with home improvement through the following:
Safety
During a home renovation, construction wastes pile up, which could cause injuries to your family members. It could also risk the safety of those who work on the construction. Skip hire companies can help make your family safer. Moreover, renovating your home could produce waste like glass, which must be disposed of properly. Throwing them in a skip bin doesn't impose a safety risk as the waste management company collects and disposes of them.
Maximised working space
During a home renovation, the builders require a good working space. So, it's best to hire a skip bin with the right size according to the scale of the renovation. A skip hire company can help manage the waste around the construction premises. Wastes such as carpets, furniture, and scraps can go in the skip bin to clear the area and maximise the working space. Contact WM Waste Management Services for skip bin hire.
Proper waste disposal
Not everyone disposes of waste properly. Most of you might think that waste disposal is such an easy task, but truth be told, it requires skills. If you cannot dispose of waste properly, or you just don't have the time to, it's best to ask a skip hire company to do it for you.
Hiring a skip bin will assure you of proper waste disposal. A skip hire company will sort the waste they collected first of anything recyclable before taking the waste into the landfill.
Convenience
Buying a skip bin could only drag you to more work, particularly when it's time to dispose of the wastes. On the other hand, a skip hire company does the job more conveniently as they will take care of everything. They will place the skip to where you intend it to go, collect them at the date agreed upon, and dispose of the wastes.
Money and time saving
Home renovations involve a significant amount of investment — not only money but also time. To reduce costs, it's best to hire a skip bin rather than disposing of the construction waste on your own. Skip hire companies will do all the work, allowing you to attend to more important things.
How Skip Hire Helps with Home Improvement – Conclusion
In a nutshell, hiring a skip bin is a convenient and cost-effective option for homeowners working on their home renovation. Skip hire companies also offer flexible services that work around your schedule and meet your requirements.
These companies follow waste disposal standards that most homeowners don't follow. Proper waste disposal is vital for home renovation to avoid accidents, injuries, and other issues within the work area.
Comments on this guide to how skip hire helps with home improvement article are welcome
Construction Waste
Waste Posts
Ways to deal with Construction Waste
Make These 12 Low-Waste Swaps for a Greener Lifestyle
Tips For an Easy Garden Clearance
Tips for dealing with garden waste
Home Improvement
Home Improvement Posts
Home renovation and roof replacement estimate tips
Ultimate checklist for renovating your home
Warm Up Your Living Room With These Decorating Tips
Comments / photos for the How skip hire helps with home improvement advice – gambling information page welcome