Air conditioning repair in Buckeye guide, Arizona home tips, Online USA house maintenance advice
Air Conditioning Repair Emergencies in Buckeye Arizona
Aug 31, 2021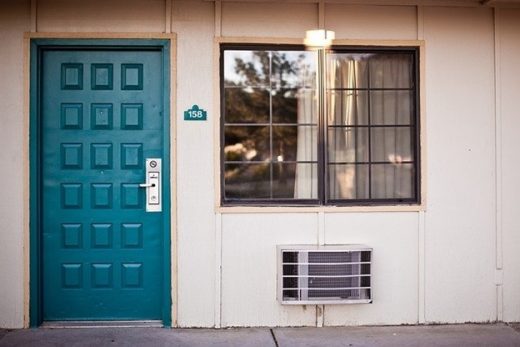 The intense desert heat in Arizona can be overwhelming in the summertime, even bordering on dangerous. Still, as challenging as it can be for humans to function, it can be draining on an Air conditioning system. These are mechanical units comprised of varied components working cohesively to produce enough cool air to combat these sweltering temperatures.
Unfortunately, often the parts can succumb to the heat, creating a malfunction or, worse, causing the system to break down. If homeowners don't participate in standard upkeep or avoid annual service calls, severe problems can develop if you haven't already experienced issues meaning you have an emergency.
The problem when an emergency happens in the middle of an Arizona summer is you could be left without service for a few days until a professional contractor can come to do air conditioner repair in Buckeye, AZ, for you. With the level of heat and the number of customers waiting for help, technicians become inundated with service calls, creating delays in response time.
So what can you do with no air in dire conditions; let's look at some emergencies and see some potential solutions.
What Are Some Air Conditioning Repair Emergencies In Buckeye, Arizona, USA
The heat of Arizona can bring with it some potential emergencies with air conditioning leaving homeowners without service until a professional service provider can make the corrections.
With numerous customers experiencing similar situations in extreme conditions, technicians have their hands full, meaning it can take a couple of days for someone to get to each service call. So what is a homeowner to do if there is a possible emergency? Let's look at different cases that deem emergent and find ways to resolve them until an AC contractor can arrive to make the necessary repairs.
● The AC filter is the primary emergency issue for repair technicians
The Air filter is the part that traps debris and grows clogged with particles restricting airflow to the unit disallowing clean air to make it through to the household. When it grows too dirty, it contributes to interior air pollution and can damage the HVAC system.
A homeowner can prevent this in between service calls with the professional AC repair tech by cleaning the filter or replacing it frequently. In most cases, these are changed out every three months but can be even as soon as every 30 days, depending on the home's conditions like having pets and HVAC usage.
● Pay attention to the thermostat
When faced with intense heat situations, it's critical to ensure the thermostat is in functional status. If your thermostat is not operating adequately, neither will the HVAC system. Check to see if you need to change the batteries. Dead batteries mean the unit will shut down completely.
The settings need to be accurate. It can prove challenging with some thermostats to see the levers and the words to get the settings correct. Many providers often find the unit set on "heat" when it should be "cool", or turned off instead of on.
Ensure your windows are covered in the sunlight to keep the temperature even and reduce the indoor temperature plus keep the thermostat interior clean. Otherwise, it can freeze. A frozen unit will need an emergency call to the service provider.
● Drain line clogs could be the issue
If drain lines collect dirt, dust, or other types of clogs, these can result in a similar situation to that of the air filter. The drain pan will fill up, causing water to leak out from the line. Any kind of water leak from the unit poses a substantial threat to the system as a whole.
If you suspect the drain line is being affected by a leak, this is something with which professionals need to assist. Calling for assistance can mean you need to wait a few days for someone to arrive to make corrections, but you want to avoid using the unit or risk further damages that could cause you to replace the system completely.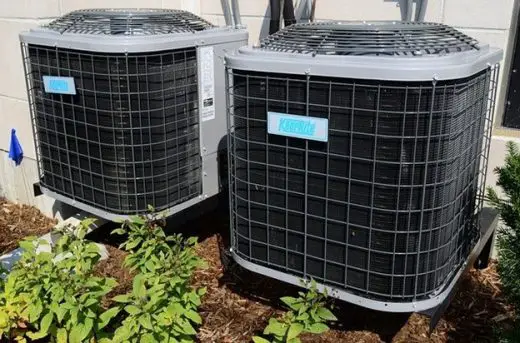 ● The condenser coils might need cleaning
Inside the compressor is where you'll find compressor coils. Still, in these spots, unfortunately, is where these parts become corroded and dirty due to Arizona elements.
The dust storms absorb into the AC, especially the evaporator and condenser coils, plus it affects the fins on the exterior of the condenser coil, leading them to clog. That means the system will be inefficient or shut down completely.
Fortunately, homeowners can self-clean the fins using a "comb" designated for this purpose specifically. The blades can be straightened and thinned without a lot of trouble.
Air conditioning repair in Buckeye Arizona – Final Thought
The desert heat in Arizona can become overwhelming for a household. But if a homeowner is neglectful with their upkeep or in scheduling preventative maintenance, the HVAC system will suffer either malfunctions or the potential for a complete shutdown. Look here for guidance on what to do if AC breaks down in the middle of summer in Arizona.
These are dangerous in this type of extreme heat, leading to an emergent call for assistance from a professional technician. However, numerous residents are reaching out for emergency services, meaning you could be without services for a couple of days until someone can reach you to correct your defect.
With the many possibilities, you can develop a solution until someone can reach you, but you need to know how to troubleshoot your system. You'll find some ideas here, but it's essential to research possible causes and solutions until help can reach you.
The ideal solution is to ensure you upkeep your system throughout the year and employ preventative maintenance on an annual basis so that malfunctions or breakdowns are not likely.
Comments on this guide to Air conditioning repair in Buckeye Arizona article are welcome.
Arizona Building Designs
New Architecture in Arizona
Bulletproof Home, Scottsdale
Bulletproof Home, Scottsdale
Jurassic Camp House Design Competition, The Wave, Paria Canyon-Vermillion Cliffs Wilderness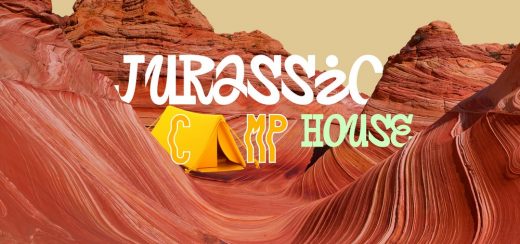 image courtesy of architecture contest organisers
Jurassic Camp House Design Competition in Arizona
Red Rocks Residence, Phoenix
Architect: The Ranch Mine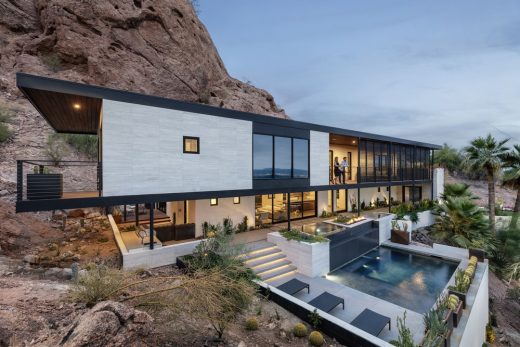 photography : Roehner + Ryan
Contemporary House in Phoenix
Air Conditioners
HVAC – Air Conditioners Posts
What are the benefits of air conditioning services
6 reasons why ducted air conditioning installation are best
8 Practical Air Conditioning Maintenance Tips
Building Articles
Residential Architecture
Comments / photos for the Air conditioning repair in Buckeye Arizona advice page welcome