DIY projects for the home guide, Property refurb, House do it yourself tips, Resi renewal
DIY Projects for the Home: Low Budget Ideas to Make Your Space Look Modern
16 September 2022
There are endless possibilities to explore when it comes to DIY projects for your home. If you're going for a modern theme, cosmetic changes like adding some geometric accents or updating your hardware will undoubtedly transform your space. Black and white paint is always chic, so why not try painting an accent wall or adding throw pillows? Or try a more personal touch by creating a gallery wall with family photos or prints that reflect your interests.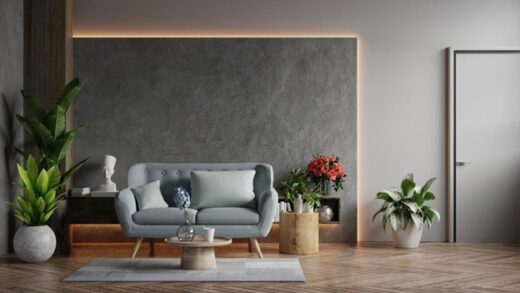 image source : Freepik
DIY Projects for the Home Guide – Low Budget Ideas
Whatever project you choose, don't be afraid to get creative and have fun. After all, that's half the reason why DIY projects are so rewarding. This article features easy and affordable DIY projects, from updating your light fixtures to adding statement art for a fresher look. So get creative and start making your home uniquely yours today! We suggest using large wooden brackets for exterior of your home.
Add a Gallery Wall to Your Living Room or Bedroom
Adding a gallery wall to your living room or bedroom is an easy and budget-friendly way to give your space a modern makeover. To create a gallery wall, start by selecting a grouping of frames in coordinating sizes and styles. Then, arrange the frames on the floor or a tabletop until you find a layout that appeals to you.
Once you have the perfect arrangement, use painter's tape to mark where you want to hang each frame. Finally, start hanging your frames on the wall, using Picture Hanging Strips for a Damage-Free Solution. With these few simple steps, you can turn an empty wall into a work of art that reflects your style. Also, if you need some financial help for your project, you can get fast cash loans online.
Hang Curtains From the Ceiling for an Interesting and Unique Look
When redecorating your home, you can do a lot of things to give it a fresh and modern look without spending a lot of money. One simple and effective way to do this is to hang your curtains from the ceiling rather than the window frame. This creates the illusion of taller windows and gives your space a more open and airy feel.
Also, hanging curtains from the ceiling allows you to use otherwise dead space, giving you more room to play with in terms of arrangement and design. This is an easy way to add a touch of personality and style to any room without breaking the bank. So if you're looking for a quick and easy way to update your space, hanging your curtains from the ceiling is a great option.
Create a Focal Point in Your Space With a Large Piece of Art
A room can feel oddly unfinished without a focal point. Focal points are pieces that draw attention to the eye and give your space a sense of purpose. Without one, your room can feel blunt and dull. The good news is that creating a focal point is easy, and it doesn't have to be expensive. One low-budget way of creating a focal point in your space is to use a large piece of art. It could be a painting, a print, or even a photograph.
Hang it above a mantelpiece (or sofa), or use it to fill an empty wall. You could even prop it up on a shelf or console table. Whatever you do, make sure it stands out and creates a sense of cohesion in your space.
Utilize Reclaimed Wood Around Your Home
If you're looking for a modern and easy way to glam your space, consider using reclaimed wood. Reclaimed wood is cheaper than new lumber and has a unique patina that can't be replicated with store-bought furniture. Plus, repurposing old wood is an excellent way to bring the outside in.
To create a coffee table, desk, or headboard out of reclaimed wood, simply sand down the surface of the wood and then stain or paint it to your liking. Then, use L-brackets or other hardware to attach the wood to a base. For a coffee table, you can use an old door or piece of sheet metal for a modern rustic look.
For a desk, try using an old picnic table or cabinet. And for a headboard, you can use an old door or fence. With creativity, you can easily transform reclaimed wood into something modern and stylish.
Install New Light Fixtures For an Updated Look
Homeowners are always looking for ways to modernize their living space without breaking the bank. An easy and effective way to do this is to install new light fixtures. A simple change like this can instantly transform the look of your room, making it feel more open and bright.
In addition, new light fixtures can add a touch of luxury and style, even in the most modest of homes. And because there are so many affordable options available today, there's no excuse not to give your home a fresh, new look with updated light fixtures.
Use Stencils and Paint to Add Interest to Plain Walls
Stenciling is a unique way to add interest to your walls. You can find stencils at your local craft store or create your own with cardboard and a sharp knife. Once you have your stencils, choose a color of paint you like and get to work.
Not only will this give your walls a modern look, but it's also a great way to add some personality to your space. Of course, if you're not feeling particularly creative, you can always opt for one of the many available ready-made designs. Remember to tape the area around the stencil before you start painting to avoid any unwanted accidents.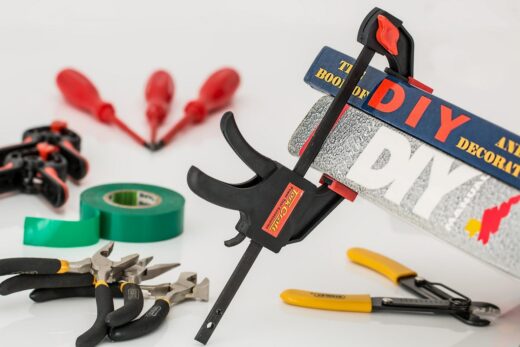 Home do it yourself Conclusion
Using a few simple tips and tricks, you can easily update your interior decor without breaking the bank. This is a gratifying feeling, especially when you take the DIY approach of remodeling instead of hiring a contractor. This way, you get to see the results of your hard work and take pride in knowing you did it yourself. So get creative and have fun creating your little piece of heaven.
Comments on this guide to DIY projects for the home: low budget ideas article are welcome.
Property
Property Posts
How to avoid wrong choices in real estate investing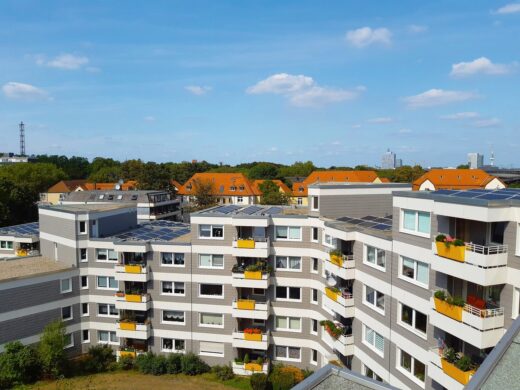 Qualities first-time landlords should look for in tenants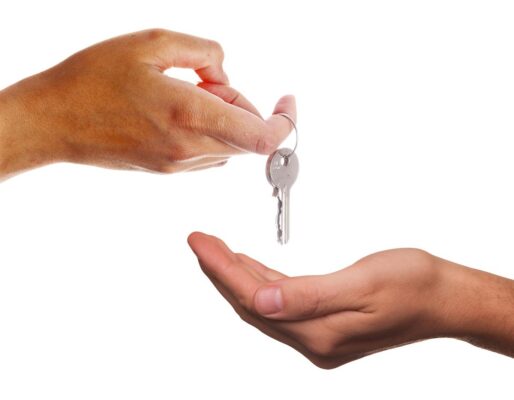 DIY Home Improvement Projects Tools
5 DIY ideas to maximize garage storage spaces
Building Articles
Contemporary Property Articles – architectural selection below:
Comments / photos for the DIY projects for the home: low budget ideas advice page welcome