Designing a shipping container home tips, Construction industry modular buildings, Online property advice
Tips for Designing a Shipping Container Home
24 January 2023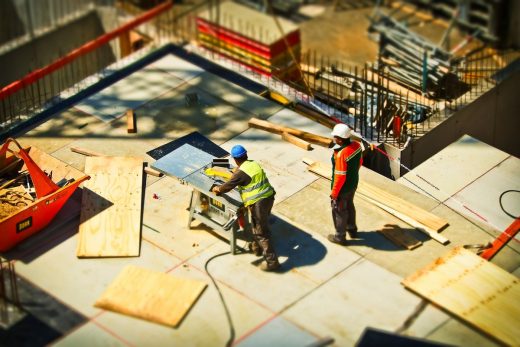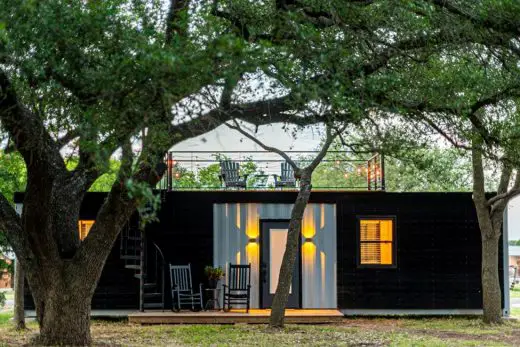 image source : unsplash.com
Shipping containers are not only useful for long-term storage and transportation of large items but also for building beautiful houses. Shipping container homes have become increasingly popular in recent years due to their low cost, eco-friendliness, durability, and strength. While containers allow for modular designs, knowing how to design and important things to consider during the design process can help you convert it into your dream home.
Building your own custom home allows you to design it for your specific needs and requirements. This allows you to get creative and design a unique house that serves your lifestyle and your family's needs. The best thing is that you can transport or build your shipping container home on your recreational land in Florida. You don't have to hire a professional designer; you can learn how to design it yourself and still get it right. However, you need to gather your ideas and consider your needs and those of your family to ensure you get the design right. Consider implementing the below design tips to create something outstanding:
1. Use Natural Lighting as a Design Statement
Natural lighting is a crucial component of any beautiful interior design. Natural light is especially essential for shipping container homes since it opens up the limited square footage. This eventually makes the rooms appear bigger and brighter than they actually are and ties the various rooms of your container home together. When designing your container shipping home, plan to add as many windows and doors as possible. Strategically place the windows to ensure they don't interfere with your building's structural integrity.
If you live in a storm-prone area, make sure your doors and windows can withstand strong winds. Adding more windows allows plenty of fresh air and natural light to get inside and can also help keep your container home cool and comfortable, especially if you reside in a hot climate area. You may even install shade screens or awnings over your windows to minimize the direct sunlight entering your house.
2. Create an Open Floor Plan
To make the most of your shipping container's limited square footage, you need to be creative with your floor plan design. In most cases, your chosen layout will dictate the number of containers you'll need for your home and the size and sturdiness of each container. When designing the floor plan, the first thing to consider is how you plan to use the space. For instance, if you want to entertain guests often, consider incorporating a dining and living room area.
However, the best layout for shipping container homes is an open floor plan since it helps bring everything together as you determine how each container will fit in the overall design. The trick is getting plenty of steel beams to support your open spaces as you carefully design your home's floor plan.
The best thing about shipping containers is that they allow for modular designs, meaning you can customize the design to fit any lifestyle. This makes it easier to make changes to the floor plan as your needs change in the future. You can even leverage software programs to design your floor plan.
3. Focus on Form and Function
You want to make your container home as functional as possible. So, ensure you focus on function and form when designing your home. Besides the size of available space and the supporting walls, you should also consider factors such as ceiling height, insulation, strong winds, and other severe weather.
Unlike standard homes, shipping container homes are typically made of steel, which is a good heat conductor. It would be best to effectively insulate your container to keep your home cool during the hot summer months and prevent heat from escaping in the colder seasons. That means adding insulation to the walls and floors, which can deduct from the total size of your indoor space.
Great insulation materials to use include fiberglass and spray foam. For sustainability, consider using eco-friendly materials like recycled denim insulation. Consider adding an exterior windbreaker to reduce the noise inside your home as winds hit the walls of your shipping container.
4. Add Texture and Dimension
Besides adding insulation to the walls, floors, and ceiling, consider adding dimension and texture to the interior of your shipping container home. Utilize natural elements like potted plants to make your interiors feel more welcoming and cozier. Place large plants on empty corners or open spaces and smaller ones on countertops and shelves to act as accent pieces and brighten the space.
Mix and match different pot styles and shapes for your indoor plants to create something unique. You can mix sleek and simple pots with classic terra cotta pots. You can even use creative wall-hangings like interesting fabric, artwork, family photos, and weavings to add a layer of lush and personal touch to the walls. Make sure the colors and materials you use in your home match your unique style and personality.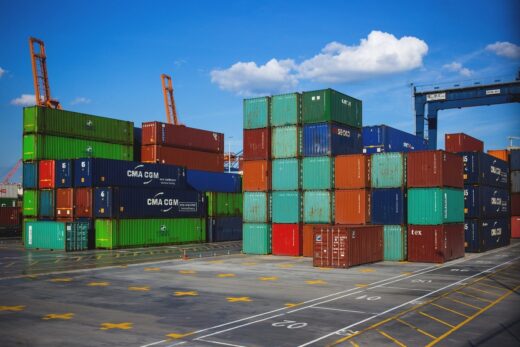 Endnote
Designing your own container shipping home can be extremely exciting and fulfilling. Implementing the above creative design ideas and putting your heart and mind into the design will help you create your dream container home. That implies a perfectly designed home with plenty of natural lighting, outstanding statement pieces, and the right floor plan.
Comments on this guide to Designing a shipping container home tips article are welcome.
Shipping Containers
Modular Shipping Container Building Posts
Building a new home? Custom vs Modular
Modular building like a shipping container cafe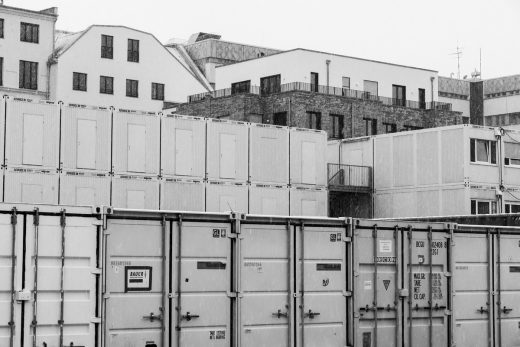 6 things to know when building shipping container home
Buildings
New Architecture Design
OUTSIDE the Box, Toronto, Ontario, Canada
Design: Weiss Architecture & Urbanism Limited with Wonder Inc.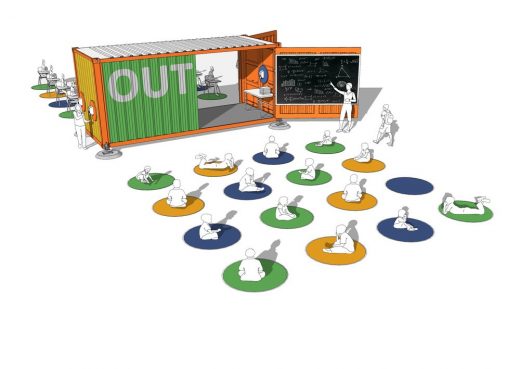 image courtesy of architects
OUTSIDE the Box
Comments / photos for the Designing a shipping container home tips advice page welcome