5 reasons to use polyurethane foam spray for roof tips, Online property advice, Roofing help guide
5 Reasons to Use Polyurethane Foam Spray for Your Commercial Roof
25 Sep 2021
What kind of roofing system does your commercial building use? When the time comes to repair or replace your roof, will you stick with the same roofing system, or will you explore new options?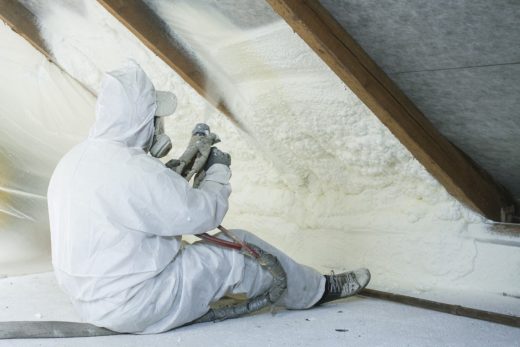 5 Reasons to Use Polyurethane Foam Spray for A Roof
It's a difficult decision to make; there are many types of roofing available. There's one option you should pay special attention to, though: polyurethane foam spray.
Spray polyurethane foam roofing is a type of roofing that has two parts: the foam itself, as well as an elastomeric coating. Together, they form an effective roof coating that has become increasingly popular in recent years.
Spray polyurethane foam has many uses, so it's no surprise that it has become an excellent resource for roofing. Read on to learn five reasons you should use polyurethane foam spray for your roof.
It's Waterproof
One of the main purposes of a roof is to keep water out of your living and work spaces; a leak could result in damage to electronics, books, and other valuable items. In other words, a waterproof roof is important.
Foam roofing doesn't absorb water, and its unique spray-on installation means there are no seams for water to leak through. As a result, spray foam roofing is an incredible insulator.
Good insulation is a key attribute of good roofing materials–have a look!
It's Energy-Efficient
Subpar roofing materials allow heat to escape or allow UV light into a building, making it difficult to properly regulate the building's temperature. That results in higher energy bills as your HVAC continues to run.
Roof insulation foam is much better at sealing in the warmth of your heater or the cool air from your AC. You won't have to run your system so much, allowing you to save on energy bills.
It's Sustainable
Many companies are making an effort to be more environmentally conscious, and spray polyurethane foam roofing is a great step in that direction. The foam is very sustainable for many reasons.
Not only does it aid in energy efficiency, but it's also long-lasting. Both factors reduce its overall environmental impact.
It's Lightweight
Polyurethane foam spray may be a high-density material, but it's still quite lightweight compared to other roofing options. The membrane created by the foam only weighs about one-third of a pound per square foot.
A lightweight roofing solution puts less stress on your building's foundation, which is better for your building in the long run.
It's Highly Flexible
No matter what kind of roof you have, you can still use foam roofing. The shape doesn't matter–flat roofs, domed roofs, sloped roofs, and more can benefit from polyurethane foam spray.
It can also be used for both new projects and pre-existing roofs.
The Benefits of Polyurethane Foam Spray
Installing a new roof doesn't have to be an ordeal. By installing polyurethane foam spray, you'll get a flexible, waterproof roofing solution with simple installation. It will even help you keep your energy bill down!
5 Reasons to Use Polyurethane Foam Spray Summary
Your building's roof is an important part of the structure, but what about the rest of the building? Visit our architecture page for the latest news and advice about commercial building design!
Comments on this guide to 5 reasons to use polyurethane foam spray for roof article are welcome.
Roofing
Roofing Posts
Affordable unique roofing design for your home
Hire an Expert to Look at your Roof
3 tips to find a great roofing contractor
Building
Residential Architecture Articles
Reduce home heating costs with spray foam insulation
New office building for Nordea Bank, Copenhagen, Denmark
Design: Henning Larsen Architects + Signal Architects + SLA Landscape Architects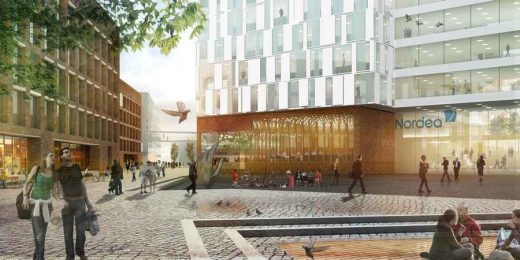 image © Henning Larsen Architects
Nordea Bank Ørestad North
Comments / photos for the 5 reasons to use polyurethane foam spray for roof advice guide page welcome