What are the 5 key areas to consider when designing a restaurant?, Bar furniture advice, Property style guide
What To Consider When Designing A Restaurant?
23 May 2023
As you walk into a restaurant, your mind takes about just a few seconds to get the feel of the restaurant. This is where the design of the place comes into the game. The layout of the restaurant will directly affect how you feel while dining there. You wouldn't want to dine in a place that doesn't look pleasing, would you?
Designing a restaurant can be daunting, but with the proper considerations in mind, it can be an exciting and rewarding experience for the restaurant staff and its customers.
That said, here are 5 key areas to consider when designing a restaurant:
1. The Customer Experience
The experience a customer has when dining at a restaurant is key to a successful dining experience. Whether they are attending a place for fine dining, the ambiance of the place is of utmost importance. A customer must feel comfortable and enjoy the food being served.
On the other hand, if the customer is at a fast food restaurant, having fancy cutlery and furniture is not the primary objective. The taste of the food and the service quality are what drive customers to restaurants. In fact, at a fast food restaurant, customers may be deterred if the menu is limited or the service is disorganized or slow.
The customer experience also depends on the facilities provided by a restaurant. This is dependent on the type of audience that is targeted by the restaurant.
For instance, a person who is working remotely might stop by a restaurant for a business meeting and will find the need to have a socket board where his laptop can be charged. Similarly, mothers with kids will be expecting some form of entertainment to keep their children busy.
2. Layout
The layout of any place is one of the crucial objectives of an interior designer. The benefits of interior design apply to a restaurant's setting as well.
It is absolutely essential to create a layout that is both functional and aesthetically pleasing.
The layout is about having designated areas for dining, kitchen, restrooms, staff and service area.
Design in such a way that the maximum number of customers can be seated at a given time without the restaurant being too congested.
The distance of dining area should be close to the kitchen so serving is convenient for the waiters. Open kitchens are very popular these days as they can entice the customers with live looking and provide a sensory dining experience. Click here to find out more about how to maximize square footage and staff efficiency.
In addition, the color scheme, lighting, furniture selection and decor all come under the umbrella of layout as well.
Color scheme
The colors of the walls, ceiling, and flooring will set the tone for the entire restaurant. Think about what kind of mood you want to create and pick colors accordingly. For example, if you want a warm and inviting atmosphere, then go for earthy tones. If you want a more modern look, then opt for stark white walls with pops of color.
Lighting
Lighting is another important factor to consider when designing a restaurant. The right lighting can create the perfect ambiance for your eatery. If you want a cozy and intimate setting, then go for dimmer lights. For a more upbeat and lively atmosphere, opt for brighter lights.
Furniture selection
When choosing restaurant furniture, look for pieces that are both comfortable and stylish. Choose chairs and tables that will be comfortable for your guests to sit in for long periods of time. And make sure the furniture goes well with the overall design of the place.
When looking at the design of the restaurant, you can play with different seating options where a customer is most comfortable. Varying the height of chairs and placing sofas as an alternative sitting option can be very aesthetically pleasing.
Decor
The decor in your restaurant should complement the overall design. Pick pieces that will add to the look and feel of the place. For example, if you have a modern restaurant, then choose abstract art for the walls. If you have a rustic eatery, then go for vintage pieces.
The interior and exterior design of your restaurant should match the and cuisine you're serving. If you're going for a rustic vibe, your décor should reflect that. Exposed brick walls and reclaimed wood would be good choices. For a more modern look, sleek lines and muted colors would be better options.
3. Branding
Another key area to consider when designing a restaurant is its branding.
There are several steps involved in designing a successful restaurant brand:
Choose a unique name for your restaurant, develop a catchy tagline that captures the essence of your brand, and come up with a strong design for your name and logo that can be used across all marketing materials including menus, packaging, signage, and uniforms.
The most important part of branding is the creation of a logo. A logo will help to establish your brand's identity in the marketplace and help to attract new customers. It also helps existing customers to identify your business, which is especially important when your target market is large.
Another important part of branding is maintaining consistency throughout all marketing channels; for example, making sure that the logo is used consistently across various social media platforms helps familiarize your customers with your brand.
4. Location
Where you choose to open your restaurant can have a big impact on its success. You want to pick a spot that is convenient for your target market and has high foot traffic. The design of the restaurant also depends on the size of the location. It also depends on the nature of the restaurant: is it a dine-in or take-away? If it is the former, is it indoors or outdoors?
If you're opening a casual eatery, you might want to be near office buildings or shopping centers. For instance, if you're aiming for a casual crowd, you might want to offer comfort food such as pasta and pizza. For a more upscale restaurant, you might want to be in a neighborhood with other restaurants and bars.
Similar to how your location is important when designing a restaurant, so is the menu. Having the menu created beforehand with your target market in mind will allow you to design the service and dining areas accordingly.
5. Budget
Whatever plans you make ultimately come down to this key factor. You can't design a lavish restaurant only to realize that you don't have the finances for it. Similarly, you can not hire an expensive interior designer if your budget doesn't allow you to do so.
Having a well-thought-out restaurant business plan is crucial to ensuring the financial success of your restaurant. This means taking into account all the costs associated with designing, opening and running a restaurant, from rent and renovations to supplies and decoration.
There are many ways to save money on design, so don't be afraid to get creative. Save money after the restaurant opens by having a restaurant POS system which will help you manage the everyday aspects of running a restaurant easily.
Wrapping up the key areas to consider when designing a restaurant
When designing a restaurant, there are several factors to consider in order to create an optimal customer experience. The layout of the restaurant is as important as the the quality of food and the proper training of the staff. The layout of your restaurant will affect how guests move around and interact with each other.
Another important factor to be kept in mind when designing a restaurant is the customer experience. An effective method of consumer service is the importance of catering to all types of people. Providing entertainment for kids or a play area ensure customer satisfaction as mother's can enjoy quiet time without worrying about kids.
Moreover, having comfortable furniture should also be kept in mind. The furniture selection of the dining area and waiting area is important in creating the perfect customer experience.
In fine-dining restaurants, it is crucial that the food is prepared and presented to the customer in a visually appealing way and that the service runs smoothly, in order to create a positive customer experience.
In addition, your restaurant's branding will be reflected in its name, logo, and overall design. Make sure the branding is consistent across all touchpoints. Of course, you also need to consider your budget when designing a restaurant. Decide how much you are willing to spend on the project and stick to it.
Designing a restaurant is no easy feat. But if you keep these key areas in mind, then you'll be well on your way to creating the perfect space for people to come and have a good time.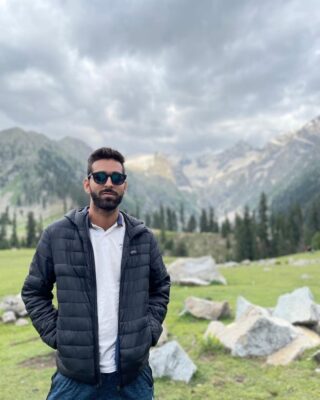 Author Bio:
Osama Zahid is a technology content strategist who is passionate about content marketing and all things SEO. He has helped various companies rank their content on the first page of search engines. In his free time, Osama loves to play football and travel.
Comments on this Consider when designing a Restaurant article are welcome.
Restaurants
Restaurants Posts
Tips to Make Your Café More Exciting
Make your restaurant profitable and stand out
Things every restaurant owner should know
Building Articles
America Architectural Designs – latest building updates
Comments / photos for the Consider this when designing a Restaurant page welcome