How to balance out classical building architecture with modern interior design, Furnishing advice, Building decor tips
Balance Out Classical Building with Modern Interior Design
Jan 24, 2023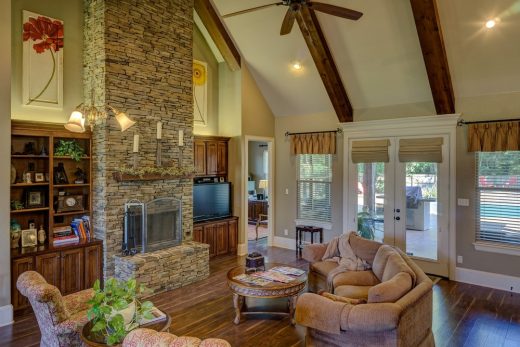 Visualize yourself walking on the pavements of a random city. You're bound to see buildings of all styles and from different eras. Even in the most modern cities, you still find buildings surviving from decades or centuries ago with carved stone and marble pillars and walls. These sturdy buildings with strong foundations have withstood the test of time, and will continue to do so for years to come.
We might think that the exterior look and shape of these buildings reflect on what may be found within. If the styles were to match, you'd think they would include old-school mahogany doors, furniture made of similar reddish-brown wood, leather and possibly velvet.
However, while the building might be more classic in appearance, you can still add modern elements to the interior design like acrylic photo prints or minimalistic furniture with natural materials.
Let's delve in and see how to create a modern interior design which can work well to complement and balance out the old style of buildings with classical architecture.
·        Cool Neutral Colors
Your apartment's overall color scheme will be a good starting point to integrate it into the building. Neutral colors such as white, black and gray will be ideal and blend well with the white marble or gray stone of the building. Painting the walls in different shades of white will keep the classic look while having the added benefit of making your apartment seem larger than it truly is. They're also comfortable for the eyes and will reduce visual stress.
·        Simple Furniture
Now that the walls are covered in a fresh coat of paint, we can start placing the furniture. What are the best pieces which can add an air of modernity to your apartment? Well, a sectional sofa is a great start. Place it against two perpendicular walls in your living room. Have the longer part facing a partitioning wall with a TV hanging on it and the shorter part of the couch looking out the apartment window or balcony. In addition to the section couch, you can add a simple glass coffee table with wooden legs. Feel free to position a work desk at the opposite wall if you don't have a designated home office or study. A fully-stocked bar with a couple of bar stools are also great additions if you have the space.
·        Internal Walls
You can find some pretty spacious apartments with open floor planning in these classical buildings. One way to make full use of the space you have is to partition the open area into smaller sections using internal walls. White internal walls can also act as a backdrop for decorative artwork. The walls will grant you extra space for shelves and cabinets on which you can display as many pieces of decor, stunning sculptures or frames of pictures and paintings.
·        Attractive Flooring
What's the first thing that pops into your mind when you think of the floor in a classical building? It's probably going to be a dark brown hardwood floor. When coupled with the white walls, this color scheme will provide the perfect color contrast to balance out the style between the classical architecture of the building and the modern style of the interior design of the apartment. Another type of modern flooring is using smooth marble tile floors with smokey gray effects on them.
·        Stunning Decor
Now that the walls, furniture and floors are all ready, it's time to add some style to the house. We can think of so many different decorative elements that can transform your apartment. In addition to the tables we mentioned earlier, you can have small practical ornaments to place on them. Set clear acrylic or crystal tissue boxes or glass coasters on tables. You may also build a library against one of the walls. Stack it with books, vases, pictures and more. Make sure not to overdo it so you can still enjoy some free space.
·        Breathing Greenery
Plants are a versatile and stylish addition to any modern interior design. They can be used in a variety of ways to add color, texture, and life to a room. Large plants such as ficus or palm trees can be used as statement pieces, while smaller plants like succulents or cacti can be used to add interest to a bookshelf or windowsill. They can also create a natural partition in an apartment with an open floor plan. If you need more convincing, they have great health benefits, too. They improve air quality and reduce stress levels. Overall, including plants is a trendy interior design element which can help create a more inviting and relaxing atmosphere in any room.
·        Interior Lighting
Lighting is a crucial element of modern interior design. It can be used to create a variety of moods and atmospheres in a space. Task lighting, such as a desk lamp, is used to provide focused light for when you're working. Ambient lighting, such as recessed or track lighting, is used to create a general, overall glow in a room. Accent lighting, such as a pendant light or floor lamp, can be used to highlight artwork or other focal points. In addition to traditional lighting sources, LED lights and smart home technology have also become increasingly popular in modern interior design, allowing for even greater control and customization of lighting.
Final Thoughts
As we've seen, there are numerous ways for you to create a modern apartment while balancing out the overall style of a building with an overall classical architecture. Make use of different decorative elements to create an atmosphere in which you're comfortable. But keep in mind that designing a residential apartment is completely different than designing a shopping center, office or any other type of commercial premises. Ultimately, decorating the apartment is a matter of taste but many items of decor can actually serve a particular purpose within the house. So take these ideas into consideration while making your plans on how to design your space.
Comments on this Classical Building Architecture with Modern Interior article are welcome.
Houses
Contemporary Property Articles – architectural selection below:
Ghyll House, Sussex, England
Design: Strom Architects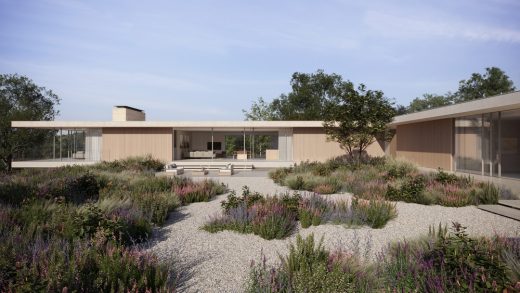 image : LB Visualisation
Ghyll House, East Sussex Property
Sea Breeze, Camber Sands beach, England
Design: RX Architects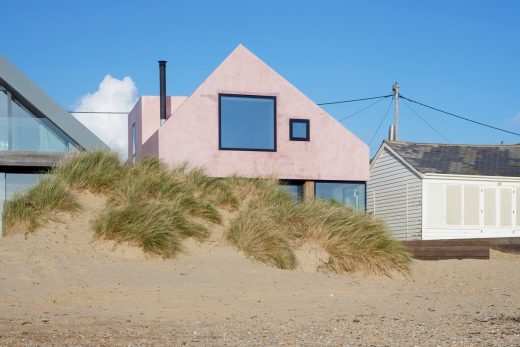 photo : Richard Chivers
Sea Breeze on Camber Sands beach, East Sussex
Buildings
Property and Furniture Posts
Ideas on What to Put On a Coffee Table
Contemporary Interiors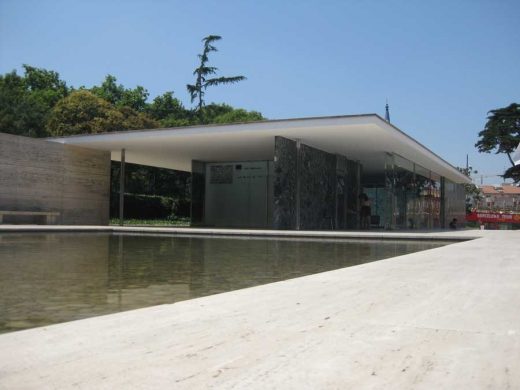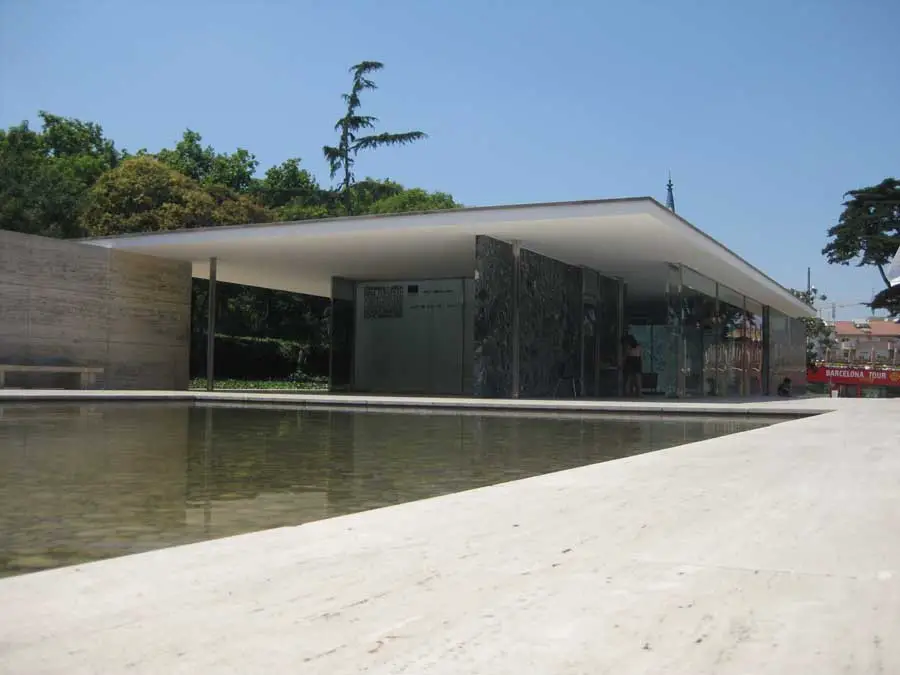 photo © Adrian Welch
Comments / photos for the Balance Out Classical Building Architecture With Modern Interior Design page welcome