Companies near me: how to choose a solar installation firm, Home power benefits, Building electricity panels advice
Companies Near Me: How To Choose a Solar Installation Firm
24 Jan 2023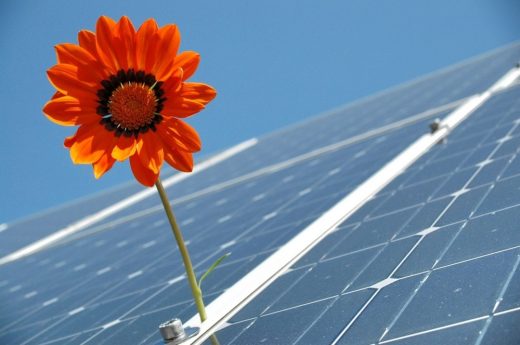 There were over 1.5 gigawatts of residential solar systems installed during 2022's third quarter. Analysts expect 2023 to be another big year for the solar industry because of new tax credits.
Have you thought about finding a solar installer but don't know how to find a reliable company? It's an important home improvement project and there are many crucial aspects to consider before you hire a solar installer.
The following guide will explore all the questions to ask installers after searching for "solar power companies near me". Read on and learn how to select a trustworthy solar company with confidence.
Post Installation Services
Not every solar company does panel maintenance for their customers after completing the installation. You don't want to end up with issues down the road and no one to help fix them.
Make sure to ask candidates about post-installation maintenance before hiring them. Pick a solar company like Blue Raven Solar that handles all of your needs for the life of your system.
Find a Local Company
Always purchase solar panels sold by a local company in case of urgent issues. You'll want them to be located nearby in case you need work completed quickly. Plus, local companies care more about their reputations because their neighbors are also their customers.
Local solar companies also have expert knowledge of local codes in the regions they do business. It helps give customers systems for their specific energy requirements, house layout, and funding.
Local firms have better relationships with permitting offices and inspectors. Building codes change frequently and those good relationships help get jobs done without delays.
Certification Requirements
The local company you select needs full certification to do your job. They also must have a skilled team of electricians with certification. Make sure the solar company understands current safety practices and has a reliable track record.
In a perfect scenario, an installer won't subcontractors need subcontractors to install your solar panels. But if they to plan have subcontractors on the job, ask which tasks they'll use them to complete.
Note that subcontractors must have a good work history and full certification as well. Ensure that the primary solar company intends to watch over the work of their subcontractors on the job site.
Solar Panel Selection
Try to find a company that only sells and installs top-quality residential solar panels. For instance, stay away from solar companies that use amorphous panels. They're cheap, but they're also the least efficient panel type on the market today.
Some companies use Polycrystalline panels because they work very efficiently. However, they take up a lot of space and require a skilled company to determine if they're suitable for your home's layout.
Most trustworthy solar companies use monocrystalline solar panels, which are very popular with homeowners. These solar panels work more efficiently than any other kind and they take up far less space on roofs.
If you're on a tight budget, don't settle for a cheap inefficient solar panel type. Instead, finance a more efficient panel type so that it pays off more in the future.
Read Reviews
Take the time to read online reviews from previous customers before you select a solar power company. Doing so will help you get a clear picture of how a company handles customer support.
Find solar installers with positive reviews that mention their attentive employees and how they prioritize customer needs. Ask a neighbor, friend, or family member that recently used a solar company what their experience was like if possible.
Precise Quotes
If you just want a broad idea of the total cost, a fast online quote might help. But remember that solar installer fees change significantly depending on a home's layout.
Find a solar company that will send someone to your house to look at your roof and determine your energy requirements. Accurate estimates customers stick to their budget and help prevent unforeseen expenses.
Licenses and Insurance
To protect themselves and their customers, the solar installer needs certain licenses and insurance policies. Different states have specific requirements so make sure you comprehend the conditions where you live.
The solar installer you choose must have general liability insurance at the very least. Generally, solar companies use about a $1 million insurance policy for their installations.
Warranties
Ensure that the solar installation company you choose provides a warranty for workmanship. The warranties typically cover the solar energy system's layout and installation for up to a decade.
If a workmanship warranty isn't offered, you can also purchase an operation and maintenance contract on your own. However, faithful solar installers usually offer their own warranties to back up the quality of their service.
Important Questions to Ask
Try making a list of questions to ask before contacting a solar company and making a final selection. To start, have candidates confirm their quote and ask what financing options they offer customers.
Make sure that you get confirmation that your roof qualifies for solar panels before a company starts the installation. Ask them how long they expect the job to take and whether or not they expect delays to occur.
Finally, make sure you have a clear idea of how much energy your new system should produce and if it's enough for your lifestyle.
Solar Power Companies Near Me
Now you know the steps to take after searching for "solar power companies near me" and making a final decision. Always ask about certification, licensing, workmanship warranties, and panel quality, and read online reviews.
Only seek out local companies and finance your solar installation if needed instead of buying inefficient panels. We hope this solar installation guide helps you find a reputable company to improve your home's energy needs.
Take a look around our site for more great tips and guides to help you improve your home.
Comments on this Companies Near Me: How To Choose a Solar Installation Firm article are welcome.
Solar Panels Articles
Solar Panels Posts
5 mistakes to avoid with a commercial solar package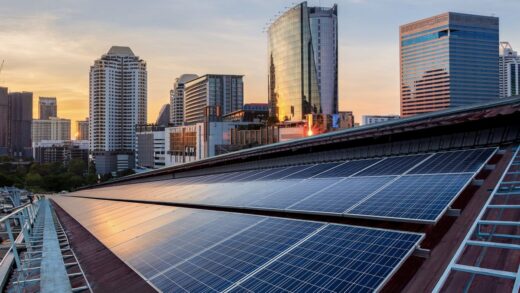 DIY Solar System: how to install solar panels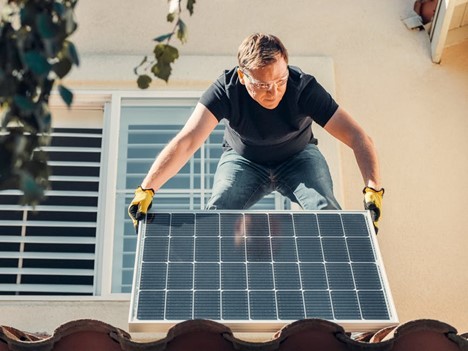 Before Installing Solar Panels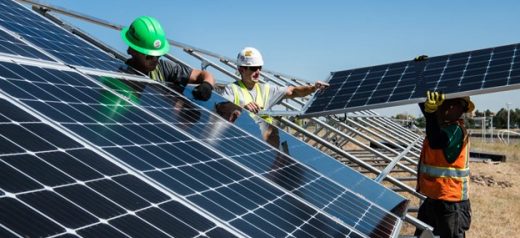 The Complete Homeowner's Guide To Solar Power
Building
Residential Architecture Articles
Comments / photos for the How To Choose a Solar Installation Firm page welcome