Choosing best wall finish for your architectural project guide, Property interior design style tips, Online decor advice
Choosing the Best Wall Finish for Your Architectural Project
6 May 2022
Whether you're planning to do up your living room, kitchen or the exterior of your home, there is a long list of wall finishes to choose from.
In this mini guide, we'll discuss some of the best wall finish choices for different projects to help you decide on the right option for your particular architectural project.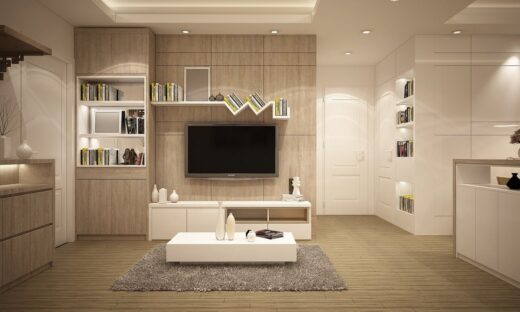 Interior Wall Finishes
More than likely, you want to have a wall finish for your home's interior. However, if you're thinking of having an exterior wall finish, skip to the next section instead.
In the following sub-section, we'll look at different interior wall finishes and give you a sense of whether they might suit your project…
Wallpaper
While it might be tempting to simply get the paint brush out, don't overlook the idea of installing wallpaper instead. There are a ton of modern designs out there that will blow your socks off, shattering the stereotype you may have in your mind of wallpaper as belonging to a 1980s-styled home that has seen a look upgrade in forty years.
Some modern wallpaper design ideas include:
Scenic mural walls
Floral style
Botanical beauty
Artsy designs with eye-grabbing graphics (including abstract graphics)
Picturesque scheme with wall panels*
*Better suited to a bedroom.
You should be aware that wallpaper won't always be suitable. Rooms with high levels of humidity like a bathroom or kitchen aren't generally well-suited to wallpapering since moisture damage can lead wallpaper to pucker and curl. Ultimately, though it depends on the wallpaper product itself (e.g., how resistant it is to moisture), ventilation featured in
your property and the specific conditions of your home.
Plastering
Of course, you shouldn't overlook plaster work which may or may not be needed depending on the nature of the work. The cost of plastering can vary depending on a range of factors like the size of the work area and type of plaster used.
Paint Finishes
The variety of unique finishes offered with painting walls is quite diverse.
Here are the various paint finishes you may want to consider:
Flat or ultra-flat: If you have a ceiling or low-traffic area, consider this option. For the lowest type of sheen possible, you should also consider this type of wall paint finish. It's ideal if you want to hide imperfections in your wall.
Matte: This type of finish is perfect for your kitchen, living room, or a bedroom. It comes with a little more sheen. It has minimal reflection to establish a velvet look.
Pearl/Satin: This type of finish is suitable for family rooms, hallways, kitchens, playrooms, doors, trim and bathrooms alike. It features a medium-sheen and offers longevity. A pearl/satin finish is a good choice for places where washability is an important
Eggshell: As a good choice for living rooms, foyers, bedrooms, kitchens and hallways, an eggshell finish comes with a light sheen and offers both a smooth and elegant aesthetic. An eggshell paint finish is also washable and offers a decent amount of resistance to stains.
Semi-Gloss: This type of wall finish is ideal for trim, doors, cabinets and high-traffic areas. A semi-gloss is highly resistant to water and stains.
High-Gloss: For doors, cabinets, furniture and trim, one option worth looking at it is a high gloss paint. This paint finish, as you'd expect, offers the highest level of reflectance. It is also long lasting and can establish a polished appearance. However, any wall imperfections would be easily seen.
Exterior Wall Finishes
Choosing the right finish for an exterior wall is similar to choosing the right paint finish as for an interior space. It will ultimately depend on what you're going for. Whether for an internal or external wall, if you're unsure, you can always consult a professional painter or decorator.
Comments on this guide to Choosing best wall finish for your architectural projecte article are welcome.
Furniture Articles
Furniture Posts
Made goods furniture and home decors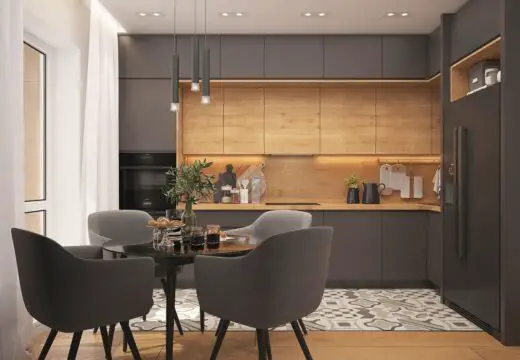 Vital rules of bedroom furniture placement tips

How to choose the perfect furniture for your garden
Iconic Collaborations in Luxury Furniture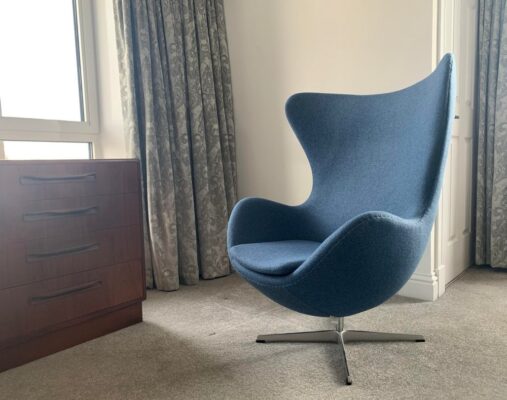 Give your Old Wood Furniture Pieces a New Look
8 tips to help you buy new furniture for your home
Building Articles
Residential Property
Comments / photos for the Choosing best wall finish for your architectural project advice page welcome