8 tips to help you buy new furniture for your home, Property furnishings advice, Online house style tips
8 Tips To Help You Buy New Furniture For Your Home
8 November 2021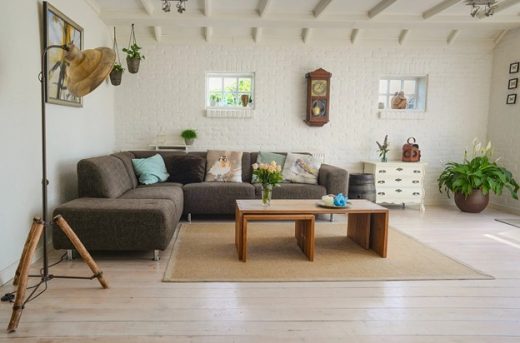 Furniture shopping is a fun experience. You get to experiment with material types, colors, fabrics, and the style of furniture. Furniture is an essential part of a house. It pulls your home's interior together and gives it the homely feeling you want it to have. However, if you're reckless with your purchases, you can ruin the ambiance of your house.
A house looks messy if the furniture is oversized, is ugly, and lacks cohesion. So as you prepare yourself for the process of buying furniture for your home, we are here to help. Buying furniture can be expensive, so you want to ensure that you're spending your money appropriately and on stuff that's worth it, like luxury furniture. So as you dig into your savings to get yourself the best furniture pieces, here's what you need to do:
8 Tips To Help You Buy New Furniture For Home
Measure your house first
Your real estate agent can help you with measuring the dimensions of your house. However, it's also easy to measure it by yourself. Don't buy furniture unless you're sure you know the size of each room. It will make it easy for you to ratio the size of the table to the width of the room. 
Once you know your measurements, you can proceed to look for good places to buy stuff online. Suppose you happen to live along the eastern side of Tennessee. In that case, you can visit Knoxville Furniture Store to get started on your furniture splurge. Having the dimensions of your house will also help you decide on furniture for yourself. You also need to add the width of your home's doors as a part of your measurements. Pieces that are too large will give you trouble when you get them delivered, and they cannot fit into your house or room's entrance.
Don't buy everything at once
You may feel tempted to buy entire sets in one go. If you want to set up a bedroom, you may be inclined to buy everything in one shot. Don't do that. Furniture stores hold various options for you to try out. So buy a few things at a time. If you feel like the room you decorated could use extra spicing up, consider getting additional pieces. However, always stick to the parts you need first and build your momentum from there. If you buy everything without considering what your house needs, you may end up overspending. So never get carried away with purchasing. Think of it as a gradual build-up.
Look for functional pieces
While some pieces of furniture may look good, they may not be functional. Go for details that are functional and make your house look elegant. Some parts are a mixture of practical and decorative. These may include units such as sofa beds and tables that are also makeshift benches.
If you live in a small house or a bachelor pad, you may find multipurpose furniture more valuable. If you live in a slightly larger home, you can splurge a little but add available details. It will give your house a modern and chic look without feeling too tacky. Take a look at a large selection of Amish Furniture for your home.
Have a budget
A budget is necessary for you. Splurging is alright sometimes, but it can throw your balance if you end up spending too much. Be wise about how much you want to pay. Don't allow yourself to get carried away with habits such as purchasing more than you need.
Realistically you will need a slightly expensive budget. While you can thrift some pieces to add to your house, you will need proper furniture too. You can't risk buying furniture that comes without a warranty, so keep a realistic figure. If you have friends and family who recently bought new furniture, you may want their help. You can also go online and match prizes to get a rough idea of what your expenditure looks like.
Follow a color palette
You want to ensure your house has a color palette. Match it with the walls and the curtains to have a look that is both welcoming and inviting. While contrasting colors look nice, you need to be able to balance them out properly. In most cases, go for neutral color palettes and can go with most wall colors if you have extra money on the side and want the best room for yourself. Get an interior designer. However, that is a massive expense on your part and only if you're willing to go the extra mile for art.
Don't focus on one room at a time
You may think that filling your room with furniture means you need to stock up room-wise. That is not the case. You can fill spaces one by one. It's better as you go through your furniture list and build momentum. While you're working on your bedroom, add pieces for your living room to your house if you find details for your living room. It is also less tedious to buy furniture spaced out instead of going room by room. You'll feel burned out by the time you finish doing one room and can end up rushing through the other rooms.
Look for inspiration online
You may hit a creative roadblock when you're experimenting with furniture. It is entirely okay to seek help online. You can visit different homeowners and even multiple Instagram pages to get inspired for your house. People like sharing their work online. You never know whose furniture idea might intrigue you. Instagram also lets you tag the companies. So homeowners who post Instagram posts on their house may mention outlets for you that you can explore. So consider getting inspiration if you feel your creativity could use some help.
Invest in some pieces
Some furniture you want to ensure is sturdy and long-lasting. You don't want to end up buying an entertainment center that collapses fast. You also don't want to purchase pieces that constantly ask for repair work. Go for reputable furniture stores that may be slightly on the expensive side but can get your money's worth. If you have a house you plan on leaving for your children, the same rules apply. So invest in a few essential pieces. It's alright if you go easy on parts that are considered decor. The decor is replaceable, and you can affordably experiment with them as much as you want.
Wrap Up
Furniture is necessary for your house. It is not only a need but also a way to express yourself through the items you pick. You can find numerous furniture pieces suitable for your needs. Some are modern and minimalist, while others can look traditional.
However, as you work on purchasing furniture, you need to get yourself involved with your house first. It's best to know what you want and assign a proper budget to your task. When you have the numbers down, you also need to measure your house to buy the right furniture quickly. Invest in pieces you want to last long-term and avoid thrift stores unless you're looking for decor. You may take inspiration online or from friends and family to make your job easier.
Comments on this 8 tips to help you buy new furniture for your homet article are welcome.
Furniture
Furniture Posts
From ordinary to extraordinary: custom furniture
Stylish Ways to Update the Furniture
9 ways to get the most out of your furniture
Building Articles
Residential Architecture
Three Trees House in New Delhi
Design: DADA & Partners, architects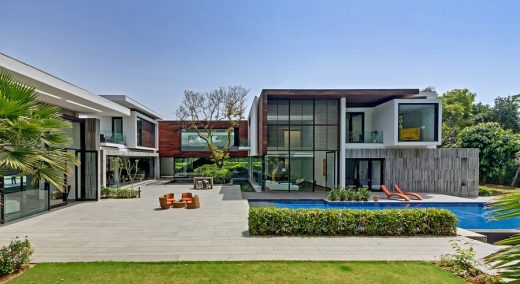 photograph : Ranjan Sharma / Lightzone India
Three Trees House in New Delhi
Comments / photos for the 8 tips to help you buy new furniture for your home page welcome