Unique deer fencing to simplify greenspace challenges guide, Real estate fence tips, Garden trellis advice
Unique Deer Fencing Uses to Simplify Your Greenspace Challenges
27 Nov 2021
Deer fencing implies that there is one, very specific use for this type of fencing. However, nothing could be farther from the truth. If you have a green space, you know the challenges involved with trying to keep wildlife out to avoid the damage they can cause, as well as droppings that spread diseases.  Simultaneously, you want to keep plants, shrubs, and trees in good, healthy condition. In addition to these typical uses, there are a number of other advantages to using deer fence on your property.
Deer fences are available in a variety of materials, and heights and widths to provide you with an effective boundary to keep domestic animals in and unwanted wildlife out. Many trust DeerFencing.com for their complete systems that are quality, long lasting and affordable. As well, tey are useful for containing fallen leaves and in the placing of humidifying mulch, as well as a host of other applications.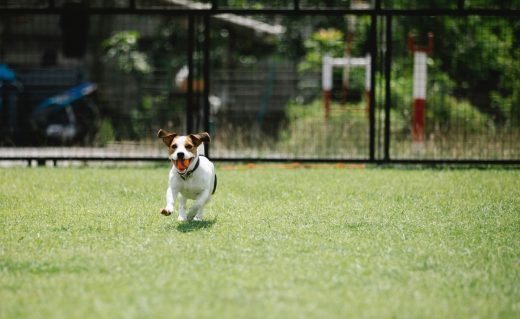 Unique Deer Fencing Uses for your Proeprty
A Garden Trellis. Being lightweight and very durable, a piece of deer fence can be used in potted plants to encourage upward growth. Larger pieces may also be stretched between outside posts to create a customized trellis for plants like beans, peas, melons, squash and cucumbers.
To Supplement Existing Fences. If you have a split rail or other type of fencing that easily allows smaller rodents to pass through, supplementing it with a chew-proof welded wire fence will give you the beauty of the existing fence, with the functionality of the deer fence.
Easy Leaf Gathering. A lightweight deer fence can be placed over ornamental shrubs and ground covers to both protect the area from leaf buildup and save you the hassle of trying to gather the leaves from between the plants. When all of the leaves have fallen, it's easy enough to roll up the fence and empty them into a dedicated leaf pile.
Protection from Deer Rub. Fall is the time when deer will use trees to rub the dried velvet off of their antlers. This often exposes the inner bark of the tree, opening it up to disease, rot, and other damage. During rutting season, deer rub their scent on trees to mark their territory, causing further damage to vulnerable trees. By wrapping deer fence around each deer accessible tree, you can protect them and encourage deer to find other greenery.
To Keep Your Cat Nearby. For those who understand that cats like to spend time outside but would rather they didn't roam far, deer fencing installed at a 45 degree angle that points inward at the top can discourage cats from climbing it. They also won't be able to chew through it, and they can't go under it, keeping your cat safe and sound with a world to explore, and harmful critters on the other side of the fence.
Orchard & Vineyard Fencing. Regardless of the size of the area you want to enclose, deer fencing makes for a durable, long lasting barrier from deer that like to eat fruit off of trees, as well as immature hemp plants.
Pool Fence. Every township has requirements for fencing that must be met for pools. Generally, a 4' or 6' fence around a pool is required, which can be easily and affordably be met by using a deer fence. When compared to traditional ornate fencing, deer fence is an affordable alternative. It may also be used in conjunction with an ornate fence to enhance beauty and effectiveness.
Dog Fence. Just like cats, their four-legged domesticated cousins, dogs like to roam the yard and pick up on any new smells they can acquire. The yard is also an ideal location for a dog so that they can guard the perimeter, and alert property owners when someone or something comes near. Depending on the size and enthusiasm of the dog, the fencing should be anywhere from 4 to 7 feet in height.
Provisional Bed Fencing. If there is an area in your yard where hungry deer like to feast on shrubs or trees, you can easily erect deer fencing to enclose them in this temporary shelter. Take it down in the spring, when you're able to monitor deer activity more closely.
Garden Fence. Depending on the type of critter that likes to visit your garden, you can tailor your fencing to be tall or relatively short. Rabbits and ground hogs require only a 3-4' fence, while deer will require a taller one, due to their tremendous leaping ability.
If you thought that deer fencing was solely used to keep Bambi and friends from foraging on fruits and leaves, think again. The affordability, and varying heights, widths, gauges and materials allow deer fence to be used in a number of functional applications.
Comments on this guide to unique deer fencing to simplify greenspace challenges article are welcome.
Building Articles
Residential Architecture
Permission Shop, Toronto, Ontario, Canada
Architects: Reflect Architecture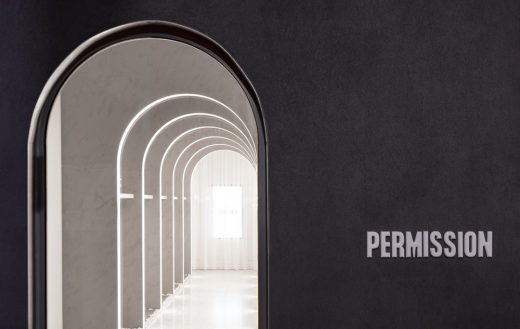 photography : Jeremie Warshafsky
Permission Shop
Building Fencing
Fencing Posts
The History and Evolution of Chain Link Fencing
Build Your Own Fence That Will Last
Comments / photos for the Unique deer fencing to simplify greenspace challenges page welcome