The benefits of power washing your home advice, Property exterior cleaning guide, House clean tips
Benefits of Power Washing Your Home Guide
June 29, 2021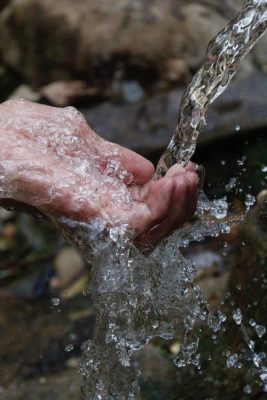 For many homeowners, the process of power washing might seem like an extravagance if they don't know the benefits. However, it should be a part of a home maintenance routine activity.
The exterior of your home mostly gets exposed to harsh elements. Natural conditions such as UV rays, dirt, wind, sun, birds, insects, smoke, acid rain, car exhaust, and pollutants – can affect your home and result in damage, discoloration, and soiling. Power washing is an effective way to clean the exterior of your home and secure your family's health. To know more about this, you can check out companies specializing in power washing in Annapolis.
The Benefits of Power Washing Your Property
Some of the benefits of power washing are:
It prevents damage
The moisture during the winter months can result in stains and damage to your home exterior surfaces. Hence, if you allow the stains or grime on surfaces for a long time, it can lead to permanent damage. Mold will damage concrete coatings and painted surfaces if it's unattended for a long time. Mold usually feeds on the finishes and paint, removing the same. The crevices are vulnerable to dirt, grime, and algae accumulation. On the other hand, mold and mildew generally thrive in shaded spaces and can keep thriving for years if it's not checked. Power washing helps to remove the grime, dirt and stops it from creating permanent damage.
It saves money
Purchasing a house is an investment, and it should be secured. The cost of any kind of maintenance over the mortgage and other bills might appear heavy if you don't look at it as essential maintenance that secures the initial investment and can add to your savings in the long run.  A small preventive maintenance initiative can go a long way to ensure your property value stays intact and helps you to avoid expensive repairs. When you make power washing a part of your home maintenance, you can add more years to your house. It's also a cost-effective way of cleaning your house exterior.
It helps you and your family to stay safe
When it comes to mildew and mold, it might affect your home's exterior and your family's health. All the mildew, grime, and dirt that gathers on the home exterior is dangerous. When you get it removed early through power washing, it ensures that you, your family members, and your pets don't fall sick.
Helps to regain curb appeal fast
Power washing is a restorative initiative. Your house will get a makeover without you spending ample cash on renovations. When you remove years of dirt and stains, power washing can refresh your entire house's look. You don't have to spend more money on external decorations. Irrespective of the surface, power washing is the ideal way to remove mildew, mold, and stains from your home's fencing, deck, siding, and driveway. You will feel like a proud homeowner after your house gets a fresh look, and it will restore the curb appeal of your home as well.
These are some of the essential advantages of power washing your home. Now that you are aware of the benefits, you can make an informed decision.
Comments / photos for the guide to Benefits of power washing your home help page welcome
Building Cleaning
Clean Building Posts
Do's and Don'ts when choosing a cleaning service
Green Commercial Cleaning Services
Smarter ways of cleaning your home
Building Design
Art Gallery of York University, Toronto, Ontario, Canada
Design: Hariri Pontarini Architects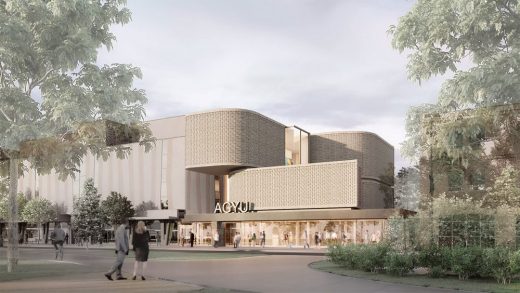 image courtesy of architects
Art Gallery of York University
Property Articles
Hire Professional Cleaners every Now and Again
Comments / photos for the Benefits of power washing your home advice page welcome