Kitchen Design Tips, Home Furnishing Ideas, Beautiful Residence, Accessories
Fresh Look to Your Kitchen Guide
Home Furnishing Tips: Residential Design Ideas Article
28 Jun 2018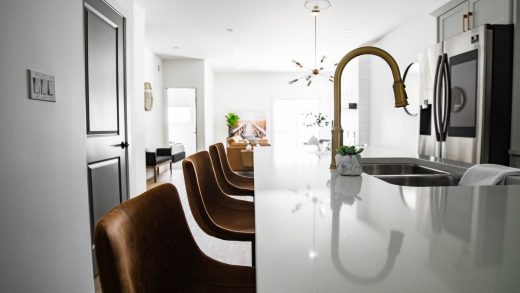 Fresh Look to Your Kitchen Tips
Five Best Tips to Help You Give a Fresh Look to Your Kitchen
Having a beautiful home is often among the items from the to-do list for every family. It can cost lots of money for big, luxurious things, or you can do it by merely buying smaller things to make your home welcoming. A good example is a wallpaper for your walls – it can help you in personalizing the house in no time.
We've written this article to give you some ideas on how to redefine your house using wallpaper. Before starting, click here for great kitchen wallpaper.
Leave your signature
To make your home welcoming, but at the same time, to leave a natural feeling, choose an all-over wallpaper design for your walls, which can show a garden motif. Besides having the wallpaper, maybe getting traditional white cabinetry, with open upper shelves and marble countertops it's a good thing, since it can prevent the guests from feeling like it's too much. You could also choose a floral pattern, or maybe some exciting artwork with fruits, or a picture of an island.
It's all about details
Details are important. That's why a shapely swirled pattern can show the playfulness from your house, especially if you also have a chandelier and some wall sconces. Let's also not forget about the curved quartzite backsplash.
Ge the most out of accessories
You can make your walls even more pleasant if, after you're done with the wallpaper, you also add some accessories, such as a work of art. If you choose a black and white wallpaper, the next step would be to select cabinetry that is continued with the cushion of a curved banquette. If you have brown kitchen tiles, you can say hello to your new, modern place to eat.
Don't forget about the color scheme
White and gray are the most used colors for kitchens all over the world. But how about changing this for a bit. Think about adding some blue kitchen wallpaper in the image. The blue color can make you think of the ocean. This pattern is perfect, as it can make you calm. By using the color blue, you'll also realize that it heightens the space.
Make the most out of open shelves
Open shelves plus an awesome wallpaper backdrop or backsplash equal beauty. What you should do is cut and make the measurements for your favorite pattern and then fit the length of your cabinetry before putting the shelves. This will leave the impression of a bigger kitchen and will give it a fresh new look.
Don't use just white
A kitchen with only white countertops and white cabinetry will leave the impression that not only your kitchen, but your entire house is cold. Guests are going to feel overwhelmed. What you should do is to add some color to it, using a proper wallpaper. And don't forget about details – a gilded hardware will make the difference.
Comments for this Fresh Look to Your Kitchen guide post are welcome
Residential Property Articles
Couldrey House, Mount Coot-tha, Queensland
Architect: Peter Besley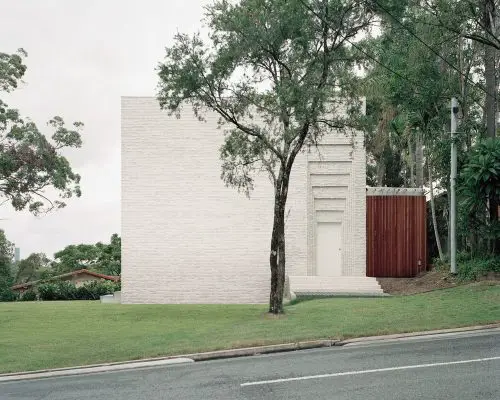 photograph : Rory Gardiner
Couldrey House
Architectural Articles
Modernist Architecture by François Lévy
Globalisation Architecture by Trevor Tucker
Barclays Center Brooklyn by Dimple Soni
Comments / photos for the Fresh Look to Your Kitchen Tips article page welcome