Wooden ceramic tiles Guide, Home flooring help, Building Design Tips, Property Online Advice
Wooden ceramic tiles guide
18 Mar 2021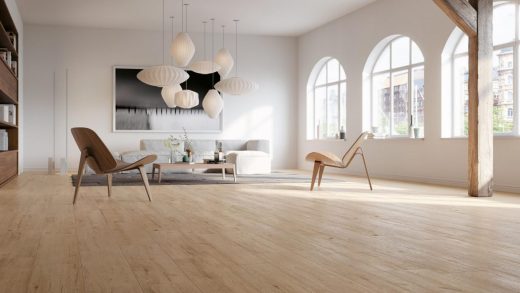 When looking for the most suitable home flooring homeowners looking for the best tiles options for their home flooring and walls. With the character, elegance, and natural charm of wood but without the difficulties of installation and maintenance wood effect ceramic tiles are the best choices. Tiles are available in many different beautiful colors and sizes with natural printing look. Wooden effect ceramic tiles give stylish look to your place. They are good for your floor and walls both especially in the kitchen and bathroom.
Wooden ceramic tiles:
Wooden ceramic tiles are the best option for a home's elegant look. Ceramic wood combines the advantage of ceramic tiles with the aesthetic and elegant look of wood. It also comes in planks which is natural wood. They look like natural wood but in actual they are tiles, because of advanced printing methods they just look like natural wood. There are many advantages of using this building product:
Advantages of wooden ceramic tiles:
Stain bearer
Wooden ceramic tiles are stain bearer, it has low porosity that's why it can bear attack from any chemicals. If any chemical drops on tiles it can easily remove by hot water and mopping once it is completely dried. Either in the kitchen or behind the cooker hob the stain can easily wipe off with a wet sponge.
Waterproof
Wooden ceramic tiles have a water absorption level that is almost zero. It means that they can be installed in the places where which have direct contact with water like swimming pools, kitchen, bathrooms, shower places, and sometimes garden as well. If accidentally floors become wet it is not a problem.
Resistant to scratches
Wooden ceramic tiles having the properties of tiles with the natural look of wood. Natural wood is not so resistant to scratches and cannot bear heavy objects dropping off on it but these tiles have resistance to such things. And due to this reason, they can be installed in public places and highly rushed venues.
Heat resistant
Wood is an insulating object so it is not a heat-resistant material naturally, but wooden ceramic tiles have resistibility to heat and fire, it is non-combustible. There is also no risk of burning darkness from cigarette ash or burning embers.
Frost resistant
If someone is living in places where the weather is mostly cold or having snowfall, they can choose this building product for their home. The quality of this architectural product is that they give warmth to your place in winters and making a cool effect on your walls during summer. Once you go with the wooden ceramic tiles you will love it.
Durable
Tiles mostly have a long life: this building product is durable, proper take care of them making long-lasting.
Provide an elegant look to your home
Wood gives aesthetic look to the place, while these tiles having the most amazing look after installation in your floors and walls.
Increase home value
Wooden ceramic tiles increase the value of your home. People mostly go with the looks and quality over anything.
Easy to maintain
Wooden ceramic tiles are easy to maintain, even low maintenance can increase their life. There is no hard and fast rule to maintain a cleaning routine, regular cleaning, sweeping, mopping with detergents or chemicals, hot water sprays can make them clean and maintain their fresh look.
It is immutable
Like all the other good qualities, this building product has the quality to maintain its color and freshness means after many years it will look the same as it looks like into its first year. No color change or darkness will happen.
It gives wooden rare essence
It is one of the strengths of this building product that it can produce a natural wooden smell which is very rare now. Only some meters of wood plank required to identify the characteristics of the wood and induced them into these tiles.
Affordable or low cost
Wooden tiles are not highly cost; you can purchase them according to your budget. Different qualities are available with a different range of prices according to your wallet
Can use in an under-floor heating system
This building product can be used in the under-floor heating system due to their thermal conductibility, these are much better than other insulating materials.
Hygienic
We have discussed many advantages above about this building product but it will not be fair if we will not say that they are also hygienic material that does not allow microbial growth inside or under it so it can be safe from harmful disease-spreading bacteria and viruses.
You can further go to this website for more information and details about wooden ceramic tiles: https://www.novoceram.com/tiles/that-looks-like/wood
There are different types of tiles available
Glossy wooden ceramic tiles can give your place an aesthetic look to your bathroom kitchen and home floor. They create an elegant look by highly polishing. Especially they will be great for a small bathroom because glossiness can increase the floor look at a first sight also reflect light towards the wall which creates the perception of space that will seem larger after that.
Hardwood look wooden ceramic tiles, these tiles create a stylish look, gives a natural wood look, ceramic clay is harder so it makes the harder tile which can easily be installed in those places where people rush in or in the public places because of the fear of breakage and cracking will below.
Maple look wooden ceramic tiles, ceramic technology, and research all types of surfaces can now produce. The Maple look tile is one of them, they give classy look to your floor. It has available in many color ranges also includes pastel color which is considered a sign of elegance.
Now, we conclude our talk which says that this architectural product is the best option for homeowners to make their home valuable and stylish.
Also, visit this website for further info and details https://www.novoceram.com
Comments on this guide to home floor tiling article are welcome.
Tiles
Tiles Posts
What are the latest tile trends
How to create a showroom tile display that sells
Tiles to make your living room look appealing
Repainting old tiles interior design
9 Reasons to Use Tiles for Interior Design
Home Articles
Residential Architecture
Comments / photos for the Wooden ceramic tiles advice page welcome