Benefits of having a storage shed tips, Workplace building advice, Property store help guide
Benefits of Having a Storage Shed
22 July 2021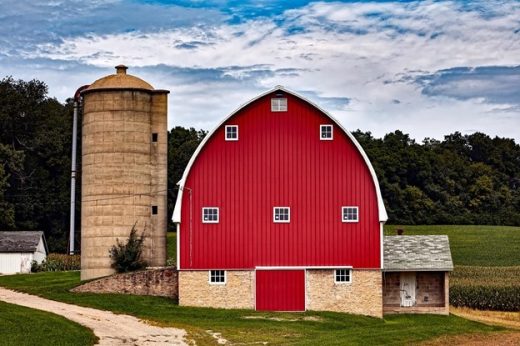 If you've been living in the same place for a while, you may notice that you've started outgrowing indoor living and storage spaces. Even if you live by yourself, the amount of stuff you can accumulate over the years can be astonishing.
While it is possible to add closets and cabinets to your house or do some projects to increase indoor space, this isn't a permanent solution – especially if you're already starting to run out of ground. Instead, you could opt to add a storage shed to your house.
There are various benefits of a storage shed. You will enjoy less clutter, free up some space, empty up the garage and use the space for its intended purpose, etc. Here are some reasons to consider adding a storage shed to your house.
1.    More Living Space
You'd be surprised to learn how much more living space you can unlock around your house once you start storing excessive stuff elsewhere. There are so many things that you don't need or use on a daily basis. All of these can be stored away in the storage shed.
This way, you will only be keeping things you use regularly around the house. Which, in turn, would help reduce a lot of clutter. You can also make a list of things that you use on special occasions and dedicate a special place in your storage shed for those, so you can take them when needed.
2.    Free Up Garage Space
Without a storage shed to access, it's likely that you've been using your garage as an additional storage unit – especially for yard equipment. However, that is not the intended purpose of the garage, is it?
Once you get a storage unit, you can shift all of these things that unnecessarily take up garage space to the storage shed. The bulky, unattractive equipment in your garage can also be moved to the storage unit. All that's left behind is a lot of space to actually park your car in.
3.    Recreational Space
A storage shed can serve as more than just a storage area. In fact, a lot of people find it interesting to turn it into a recreational space, such as an outdoor living room or a game room. It is the perfect place to enjoy things such as barbequing or having a backyard picnic.
However, you'll have to spend a little extra if you want to use your storage shed for this purpose. A basic storage shed won't be able to be used as an interesting recreational space. But you can choose to customize the storage shed according to your needs and requirements.
4.    Stylish
Let's be honest: have you ever looked at a home with a storage shed and thought that it looked awful? Storage sheds are a simple addition to the house, but somehow have the power to turn it into something that looks and feels so much more stylish.
You can also use your aesthetics to add some extra flair to your storage unit. Or you can do some DIY projects to make it look more interesting. The possibilities are endless. Whatever you choose to do with your storage shed, it will certainly elevate the look of your whole house.
5.    Increases Property Value
This may not be a benefit that you'd experience any time soon, but be seriously helpful if you ever choose to sell your home. A lot of people looking to buy a home would look for amenities, such as a backyard shed, before deciding to buy a place.
To be able to hold your foot in the competitive real estate market, you will have to prove that you have an edge over the other houses in the market. A storage shed could be that edge for you to make selling your house at a good price much easier. However, you will have to ensure that your storage shed is secure, durable, and visually appealing to increase the real estate value of your property.
Benefits of having a storage shed Conclusion
With all of these amazing benefits, there are very low chances that you'd regret adding a storage shed to your home. So whether you've started having storage issues over the years, want to add something extra to your property, or are just looking for a new home project, consider adding a storage shed to your house.
You would be so happy with all the benefits that you will start wondering why you didn't add it to your home all these years.
Comments on this guide to Benefits of having a storage shed article are welcome.
Shed Buildings
Home Garden Shed Designs
Introducing Electricity to a Shed
How To Avoid Shed-Building Mistakes
Redefine your home storage solutions
Building
Building Design Articles
America Architectural Designs – latest building updates
Comments / photos for the Benefits of having a storage shed help guide page welcome