7 common shed-building mistakes and how to avoid them, Home grden space tips, Property store advice
Shed-Building Mistakes and How To Avoid Them
24 May 2021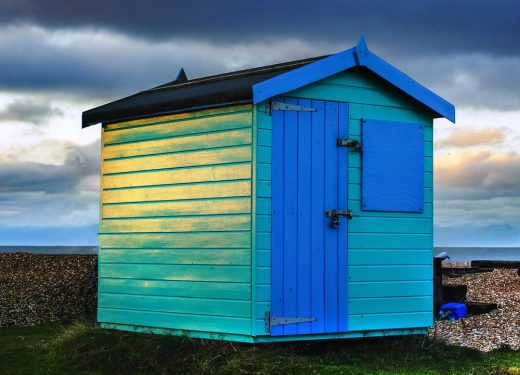 Building a shed on your own can be a challenging DIY project. Here are the most common shed building mistakes that can cause you a lot of frustration and extra expenses.
1. Incomplete Or Incorrect Shed Plans
Having the right garden shed plans is vital for building your project with minimum effort and within the estimated budget.
The best shed building plans include detailed measurements of each component along with the angle of cuts. They should show step by step instructions for creating each shed component and details on how it fits in with other components.
The blueprints should also show images of the shed from all angles and have three-dimensional drawings that show you exactly how the finished shed should look like. If you're planning to build it a large capacity shed, you can download this 10×12 PDF shed plan as a reference.
Many free shed building plans do not include all these details, and this can cause you a lot of headaches after you start construction.
Starting with a complete and detailed set of shed blueprints will ensure the construction goes smoothly.
2. Untreated Lumber Near The Ground
All components of the shed that will come in contact with the ground should be made of pressure-treated and weather-proof lumber. Even the siding that is used near the ground should be made from water-resistant materials.
Any untreated lumber that is in close contact with the ground will quickly start rotting away or come under attack by pests and insects. This will cause your shed's floor frame to become weak and even lead to collapse.
Pressure-treated lumber and weather-resistant siding may cost more than regular wood, but they will ensure your shed remains durable and lasts for many years with minimum maintenance.
3. Improper Shed Location
You may have a large backyard with lots of space, but that doesn't mean you can place your shed anywhere you like.
Firstly, you need to check for underground utility lines. It is never a good idea to place your shed over a gas line. Next, you need to check the slope of the ground. It is best to only build your shed on the ground that is perfectly level.
Your shed should ideally have a clearance of about 2 feet all around its perimeter. This means that you should not place your shed near fences, trees, power lines, or anything similar.
Local building councils and homeowner associations also have their own codes and rules regarding shed placement. They may have a regulation that states that the shed must be some minimum distance from your home or a certain distance from your property line.
This again will limit your choice of location for shed placement.
4. Insufficient Ventilation
Your shed must have ample ventilation to allow for proper airflow within the shed when it is closed.
If there isn't sufficient flow of air inside the shed, then the air inside can get humid and speed up the growth of mold and other fungi that will damage the equipment stored inside.
If you store paints, flammable products, or other materials that give out fumes, then over time, these fumes will build up to dangerous levels inside the shed.
The simplest way to allow airflow is to install a gable vent or a cupola.
5. Not Building Ample Roof Overhangs
Roof overhangs aren't just for aesthetic appeal. They keep water and snow away from the siding and doors. It is recommended to add at least a foot of overhang for maximum effectiveness.
Also, install a gutter and drip edge on the roof to allow water to flow away from the shed. If water pools near the base of your shed, it can cause the foundation to rot away quickly.
6. Not Considering Future Shed Usage
You might have a need for only an 8×10 shed today. But you need to consider how your space requirement might change few years down the line.
If your shed quickly fills up over a year's time and you are once again out of space, you may need to build another shed!
To prevent this, it is best to consider your space requirements in the near future before you start crafting your shed. Allow some space for growth over the years so that you don't run out of storage area for at least a few years.
7. Neglecting To Install Electricity And Lights
A shed without lights is just a cave. Even with open windows and doors, several areas inside the shed may still remain dark.
Once you start filling up the shed, these dark nooks and corners will increase and make it difficult for you to find anything.
It is best to run a power line to your shed and install a few lights inside and at least one light outside the door of your shed. This will also make it easier to use to shed during the night.
You may find a wood shed kit the best way forward as it may include all needed componants for your perfect shed.
Comments on this Common Shed-Building Mistakes and How To Avoid Them article are welcome.
Shed Buildings
Home Garden Shed Designs and Backyard Posts
Introducing Electricity to a Shed
Autonomous WorkPod Backyard Home Office
Tips for adding value to your backyard
Building Articles
Residential Architecture
Comments / photos for the 7 Common Shed-Building Mistakes and How To Avoid Them page welcome