International Development Architecture, Article 25 Projects, Design, Image
Article 25 International Development
Safer Buildings for Communities Across the Globe
'Article 25: the built environment's charity'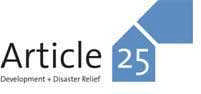 Monthly Report by Robin Cross, Director of Projects for Article 25
Written for www.e-architect.com
13 Mar 2012
International Practice in Participatory Planning
Robin Cross, Article 25
The challenge of working in international development often requires us to unpack the real needs of a community and design our interventions to their need. Often times this requires addressing underlying social and cultural issues and challenging our own preconceptions about what is useful. How community participation can address this challenge was explored at the RICS and Princes Foundation collaboration on international practice in participatory planning at which I spoke.
Natural disasters are rarely natural, they are social. The real cause of death tolls is the social vulnerability that means the poorest are not resilient in the face of natural events. Earthquakes expose social issues which force people to live in poor quality housing in precarious locations, making them more susceptible to hazards. If we are to address these fundamental problems we have to start by engaging the community and rebuilding social and economic capital for the long-term.
Picture 1 – Women mapping in Sierra Leone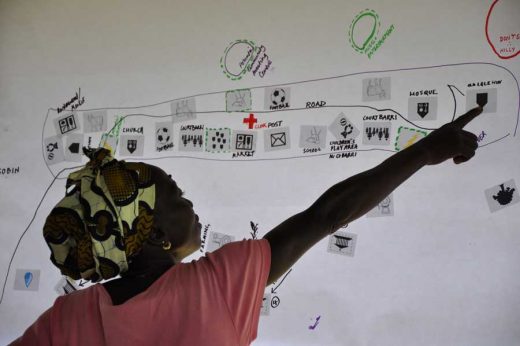 Picture 2 – Women mapping in Burkina Faso


The challenge and power of engagement comes in addressing diminished capacity. Our work in Sierra Leone aimed to understand the needs and perceptions of a community affected by long time conflict and identify how this could inform design of a building which would bring economic livelihood opportunities. We employed a number of community participation workshops to understand how the community conceptualises, moves around and operates in its surroundings. This then informs masterplanning in culturally and environmentally appropriate way.
It is important to engage with all members of community who have a relationship to the site, particularly those whose voice is usually silenced such as women and children. Their understanding of the site may differ radically from that of the male population of a community and highlight some crucial aspects of the site, such as spatial vulnerability to sexual violence, that otherwise would have been overlooked.
Picture 3 – Skills training on site in Sierra Leone


Picture 4 – Community engagement in construction in Pakistan


Community engagement is also important in understanding the capabilities of a community. Undertaking resource assessments, skills audits and materials audit lead to capacity building and a more deliverable project. In Sierra Leone, women played a large role in the construction process, skills training improved existing construction techniques, an ultimately the aim was the provide facilities inspired by local vernacular with international appeal.
Picture 5 – Community empowerment in Papua New Guinea


Engagement is also affective when working with communities who have been disempowered by foreign intervention. Our work in Papua New Guinea focussed less on building and more on developing the community's confidence to build for themselves. This strategy aims to reduce the negative impact of dependence on international development organizations.
We have been able to translate lessons learned from our community engagement work into a tested monitoring and evaluation methodology. Our work in Afghanistan with the Ministry of Education showed high correlation between community participation and other indicators of good practice in construction such as value for money and programme management.
Picture 6 – Scheme design with remote communities in the Democratic Republic of Congo


Ultimately, our aim is to empower communities through capacity building and skills training to maintain and construct sustainable and locally appropriate shelter for their community. In the end, we want to do ourselves out of a job and create the next generation of builders.
Other speakers on the evening included representatives from RICS, Princes Foundation, INTBAU, Crown Estates and Architects Sans Frontieres. This event marked the launch of an online collaboration forum of which details are available www.rics.org/participatoryplanning Information about this event, including video clips, are available at http://www.rics.org/site/scripts/documents_info.aspx?documentID=1526.
Robin Cross BA(Hons) DipArch(Dist) ADPP(Dist) ARB
Director of Projects, Article 25
International Development Architecture images / information from Article 25
Location: 13-19 Curtain Rd, City of London, Greater London, EC2A 3LU, UK
Monthly Reports by Article 25 – Selection
Uganda Buildings
Article 25 Projects
Gola Forest Project
Congo School Buildings
Haiti Earthquake Buildings
Knowledge Communities
Flooding in Pakistan
Comments / photos for the Article 25 – International Development Architecture page welcome
Website: Article 25