Article 25 Buildings, Scott Golding, Humanitarian Charity Fraud, Snaresbrook Crown Court News
Article 25 Charity Court Case
International Architecture: Built Environment – Humanitarian Charity Court Case
22 Dec 2015
Article 25 Charity Court Case News
Safer Buildings for Communities Across the Globe
'Article 25: the built environment's charity'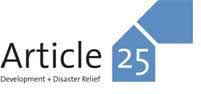 Charity worker jailed for £260k fraud
Scott Golding, 47, pleaded guilty to stealing funds from the humanitarian charity Article 25 to pay for designer goods and rent, reports www.thirdsector.co.uk.
Scott Golding: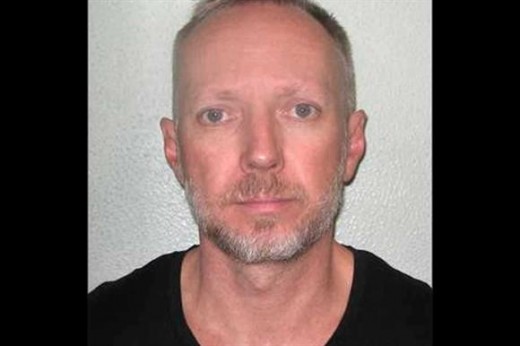 The former charity worker has been jailed after admitting stealing more than £260,000 from his employers, the humanitarian charity Article 25.
Scott Golding, 47, of no fixed address, was last week sentenced at Snaresbrook Crown Court in north-east London to four years and eight months in prison after pleading guilty to using the charity's money to pay for designer goods and rent.
The charity, which provides housing and shelter in disaster zones, said the fraud almost caused it to close after it was left with just £611 in its account. It was only saved by members of the architectural and construction industry who stepped in to provide emergency funds, the charity said.
Golding joined the charity to look after its accounts in 2013 after being released from a six-month prison sentence for stealing £9,500 from the Bristol children's hospital charity, Wallace and Gromit's Grand Appeal.
Article 25 Community engagement in construction in Pakistan: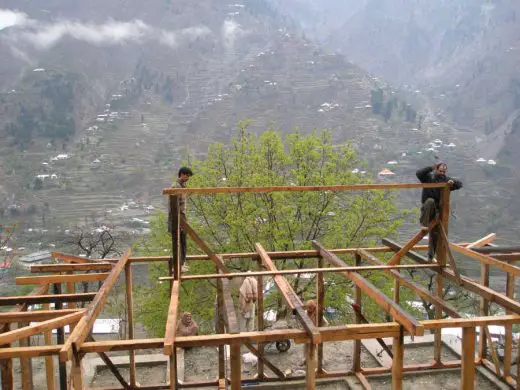 On 13 July, Golding went to a police station in Bournemouth and was arrested and charged with the fraud.
Architect Sunand Prasad, chair of Article 25, said: "With William Golding's imprisonment, it is good to see that justice has been done.
He said the charity was grateful for the emergency funds pledged by the architecture and building industry.
Golding presented the charity's senior management with fictitious accounts which portrayed a healthy picture during the 18 months he worked for this built environment charity.
In reality Golding had been stealing £260,479 from the account by paying himself an inflated salary and bonuses, paying his rent from the charity's bank account and using the charity's bank cards pay to for goods from stores including Alexander McQueen, Gucci, Prada and Harrods, the Crown Prosecution Service said.
Donate towards Article 25's work worldwide:
Article 25 Donation
Article 25 International Development
Objects of Change Art Exhibition and Auction


Haiti aftermath, 2010 (© Wayne Rowe, Outreach International)


In the Gola Forest of Sierra Leone, Article 25 are collaborating on a project of huge scale with RSPB and the Government of Sierra Leone to conserve the 75,000 hectares of precious, war-ravaged rainforest, and offer a route out of poverty for local communities. While most of the world breathes a sigh of relief that the bloody civil war has come to an end, Article 25 is aware that the post-conflict peace is a fragile one, one that won't prosper without long-term commitment and disaster-risk mitigation programming. A Masterplan has therefore been designed to lay the building blocks for sustainable and lasting peace.
Gola Forest Headquarters Building, Sierra Leone


In Uganda, Article 25 has worked on a vocational training centre for former child mothers and soldiers in the town of Patongo in northern Uganda. Although now enjoying tentative peacetime, twenty years of civil war and unimaginable brutality by the Lord's Resistance Army rebel group have left a generation accustomed to nothing but violence. 'Despite the fact there has been peace in Patongo since 2006, there are still issues of violence here', observes Article 25's local partner. 'The community still hasn't got its senses back'. In Patongo, reconciliation and community cohesion are clear priorities. Many former child soldiers in Patongo failed to gain basic skills and are now unemployable. Article 25's Training Centre will ensure that life post-war does not have to signal a dead end – and that peace is subsequently given a chance.
Grace, a female former child soldier helping with the construction of a new Vocational Training Centre in Patongo, Uganda


In March 2011, 6 years after Pakistan's devastating 2005 earthquake, the report 'Education Emergency Pakistan' was published. It states that about 10% of the world's primary school-age children who do not attend school live in Pakistan. In the global ranking of out-of-school children, Pakistan is in second place. David Cameron then visited Pakistan where he announced a huge £650m in aid for education.
To ensure that the reconstruction of Pakistan's education infrastructure post-2005 was being carried out in a safe and sustainable manner, Article 25 was called in to assess the performance of the IFRC's (International Federation of Red Cross and Red Crescent Societies) and PRCS's (Pakistan Red Crescent Society) reconstruction of 34 schools, colleges and health clinics.
Pakistan post-earthquake seismic resistant housing construction

Article 25 Myanmar Cycle Expedition
Reports by Article 25
Comments / photos for the Article 25 page welcome
Website: Article 25 London