Zuper Property Maintenance Software Guide, Field service management solution advice
Zuper Property Maintenance Software – Managers Guide
Aug 6, 2022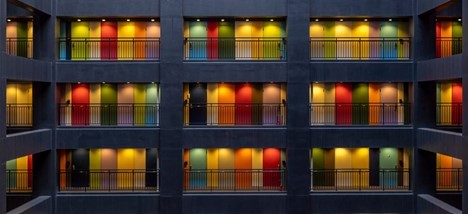 10 Reasons Why Property Managers Need Zuper's Property Maintenance Software
Property managers have to juggle the books, organize repairs and maintenance orders, keep tenants happy, attract new tenants, manage staff and workers, and schedule visits from prospective tenants. We've heard from many property managers over the years that they feel as if there were more hours in a day so that they could get everything done. Managing your property effectively is no easy feat when you're responsible for a complex building with plenty of moving parts.
Zuper, a leader in field service management solutions has created a property maintenance software solution that makes it easier for property managers to take care of their business for two reasons: keeping tenants happy and increased revenue. By using our online platform to communicate with tenants, manage paperwork, record service orders and maintenance tasks, use our convenient mobile app, and gain insights into your rental portfolio and invoices, you can eliminate some of the stress associated with managing a rental property because you'll know you're staying on top of tenant needs and responding quickly to maintenance issues.
1. Reduced Paperwork
Their property maintenance software eliminates paperwork with our tenant portal, allowing tenants to pay rent online and submit service requests. It also helps streamline your accounting process by allowing you to send invoices directly from Zuper to your tenants.
2. Easily Communicate with Tenants
Our tenant portal lets you easily communicate with your tenants through email or text messages. You'll never have to worry about missing a communication again! If a tenant has a question or concern, they can contact us immediately so we can address their needs as quickly as possible. This also means less time for both parties on back-and-forth communication through email or phone calls, saving you time in the long run!
3. Easily Record Service Orders and Maintenance
With Zuper's property maintenance software, it's easy for you to track service orders or maintenance requests from your tenants. All you need is their unit number on our map, and we'll automatically pull up their address and unit number. You can also add notes about each service order so that it's easy for your staff members to reference later on if there are any questions about the request or what action needs to be taken next.
4. Improved Accounting and Bookkeeping
Zuper's property management software will make accounting easier than ever before. You'll never have to worry about forgetting an invoice or payment again! The software's accounting features allow you to easily track money coming in and out of your business account to keep things balanced.
5. Reservation and Booking Management
With Zuper's reservation system, property managers can accept bookings from guests directly from their dashboard or via email. They can also keep track of all guest information, including payment history, preferences, etc., so they have all the necessary information when communicating with customers.
6. Route Optimization
Route optimization is the first thing you should look for in field service management software. This feature allows you to set up schedules for your workers to plan their workday accordingly. For example, if they have several units across town that need maintenance services, they can create routes to save time and gas money while still getting the job done efficiently.
7. Full Access to Mobile Devices
We know how important it is for you to be able to access your data when you're on the go. That's why Zuper is built with mobile app access in mind. You'll be able to check on income and expenses from anywhere, whether in line at the grocery store or home on the couch watching TV.
8. Hassle-Free Invoicing and Payments
Zuper makes it easy for tenants to pay their rent online, which means less time for you and more money in your pocket. And since neither party requires software installation, we take care of everything for you!
9. Actionable Insights
Property managers can get insights into how their properties perform at any given time. With actionable insights, we help you track revenue and expenses to see where your money is going and where it should be going. Our software also gives you a clear picture of what needs to be done next. With this information, you'll never have to guess when it comes time to make decisions on repairs or maintenance.
10. Contract Management
For property managers, contract management is critical to their daily activities. Without it, you would have to manually track all your customer contracts, payments, and renewals, and this takes up a lot of time and can make it challenging to manage your business.
Zuper allows you to easily manage your contacts, payments, and renewals by automating the process. You can also sign contracts with customers from your dashboard, so you no longer need to print or fax them.
Say Goodbye to Excessive Paperwork
Zuper's property maintenance software is a single solution for all your property management needs. It's never been easier or quicker to improve the performance of your business. With Zuper, you can dispatch professional technicians directly to a tenant's front door and rest comfortably, knowing an invoice will be generated automatically upon completion.
Easily and accurately record maintenance requests, service orders, and job files through our time-saving mobile forms. Say goodbye to endless, time-consuming paperwork and get back to what matters most – improving your operations and making more money!
Comments on this guide to Zuper Property Maintenance Software article are welcome.
Home Design Articles
Top 5 best TV corner wall mounts
14 Common Kitchen Design Mistakes to Avoid
How to design a kitchen: 10 essential design steps
What style of kitchen is perfect for your home
Building Articles
Comments / photos for the Zuper Property Maintenance Software page welcome