Electrician for emergency in Sydney Australia, NSW property electrics advice, New South Wales certified professional
Electrician for emergency in Sydney, New South Wales
22 March 2023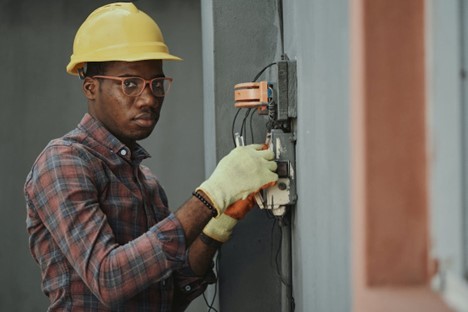 image source : pexels.com
Electrical disruptions and faults can lead to productivity lapses and reduce our life quality. Commercial and residential safety codes across Sydney mandate an immediate resolution to the problem to minimize damage and prevent safety hazards. Attempting to fix electrical faults yourself is a crime in Sydney, and property owners must engage a licensed electrician immediately. According to the law, all electricians in Sydney must be licensed by the NSW Department of Fair Trading.
Hiring a certified and licensed professional ensures a cost-effective, efficient, and speedy solution to the problem. In contrast, a DIY job sets the stage for unprecedented damage, including fire hazards, ineffective solutions, and risk of injuries.
It is natural for people to panic during a power outage or electrical fault threatening to disrupt their daily routine. Electrical disturbances create innumerable challenges for business owners and retailers, especially businesses with high customer traffic. Hiring a specialist ensures an efficient solution with the utmost legal compliance.
Property owners must comply with laws and safety codes when hiring an emergency electrician in Sydney. Read on to understand the standard procedures in detail.
What to do when you need an electrician during an emergency in Sydney?
Assessing the Situation
One cannot engage tradespeople without assessing and identifying the core issues and staying alert to safety hazards. Electrical faults occur for multiple reasons, including unreliable power sources, outages, faulty wiring, erratic flickering, and tripping circuits. Each issue demands a unique solution, but some issues are more time-sensitive than others.
It is important to differentiate between electrical faults that lead to emergencies and those that simply create inconveniences. Suppose you're struggling to identify the root cause behind a power outage. In that case, stepping back and engaging an emergency electrician for inspection and repairs is wise.
An emergency electrician is proficient in identifying and resolving faults to restore the property's electrical system. However, finding a qualified service provider is equally important. Property owners must investigate each potential electrician to ensure their competency, cost-effectiveness, and legal compliance. In Australia, Sydney has been the hub of reliable electricians with a broad range of services.
However, if you're looking for a 24 hour electrician Sydney has a reliable, trustworthy, and experienced team in the industry that can provide you with a quick and effective solution. You can trust Gordon Powers to resolve all kinds of electrical disruptions and restore your property's power supply without breaking any safety regulations.
Engaging a specialist when you notice frequent flickering is important, as it indicates a serious problem.
Other common signs of an electrical emergency include:
Tripping circuits
Bizarre and loud noises coming from the breaker box
Black marks near power outlets and sockets
Electric sparks in an electric outlet or switch
Burning smell
Electric shock
Smoke and switchboard fires
Prolonged power outages
All the above signs reflect a significant underlying problem, warranting a speedy and swift response. If you notice any of these signs, engage an electrician immediately and avoid approaching electrical outlets or power sources. Be sure to turn off the main electric supply if you notice any signs of burning, be it a smell or smoke.
If you are scared of approaching the power supply and suspect fire damage, vacate the property immediately. It's wise to wait for the emergency electrician to arrive instead of risking the safety of yourself and your family. Having an emergency electrician on call is vital for any business, retail store, or property owner in
Understanding Local, State & National Compliance Requirements
The act of hiring an electrician in Sydney or elsewhere in Australia is subject to a multitude of laws and safety codes. Property owners must comply with procedures relevant to their commercial, industrial, or residential property to ensure safety. Failure to ensure compliance can result in hefty penalties and possible imprisonment, especially if property and public safety are compromised.
Property owners in Sydney cannot engage an unlicensed electrician or perform the repairs themselves. When engaging an emergency electrician, it is important to:
Seek proof of certification, licensure, and training
Hire only from reputable and licensed companies
Verify whether the professional will provide a certificate of compliance and an invoice for the services
Examining licensure and verifying credentials can prove overwhelming when dealing with an electrical emergency. But you cannot go ahead and hire an uncertified professional as it conflicts with Sydney's safety codes. Business owners and homeowners must keep the certificate of compliance and invoice as proof of hiring a licensed electrician. These documents safeguard property owners against potential complaints or neighborhood concerns regarding their electrical systems and wiring.
Screening the Right Candidate
Maintaining a list of licensed and reliable tradespeople to deal with electrical, gas, and plumbing concerns is wise. But if you don't have a list of numbers available, consider contacting your family and friends for referrals. If that isn't possible either, you must prioritize research to find the most competent candidate.
It is important to hire an electrician specialising in the electrical solutions you seek to ensure safety standards. For instance, electricians specialising in residential wiring cannot perform effective electrical work in commercial or industrial environments. The electrical systems operating in offices, retail outlets, or shopping malls are strikingly different and more complex than their residential counterparts. Ensuring the professional you hire has extensive experience and training in performing the required electrical work is crucial.
Once you've verified the credentials, licensure, and experience, it's time to discuss the payment. Most reputable electricians provide free estimates and typically give quotations after performing detailed inspections. Property owners are strongly advised against hiring professionals who provide the cheapest quotes. You need to hire a level-2 accredited electrician, and such a professional is unlikely to charge to work at lower rates.
Last but not least, don't initiate the hiring process before perusing customer reviews and assessing the candidate's market reputation. You can access vast information resources online, and community-specific social media groups are particularly helpful in this endeavor.
New South Wales Property Electrical Service
Final Thoughts
Inviting an unlicensed and untrained electrician to perform electrical work in your house or place of business is a disastrous mistake. Regardless of how inconvenient and troublesome the electrical outage may be, don't seek quick-fix solutions. Instead, clear off your schedule for the day and focus on finding a responsible and safe solution.
Setting aside at least one hour for research and screening is wise. You can avoid many challenges by prioritizing research and screening the most competent electrician. Remember, a licensed electrician will provide insurance coverage and ensure legal compliance with Sydney's safety standards. Hiring an unlicensed electrician prevents property owners from obtaining insurance coverage in the event of a disaster. You may want to save a few hundred dollars by hiring a cheap service provider. But remember that this strategy can lead to unprecedented waste of time and money.
Comments on this guide to Electrician for emergency in Sydney article are welcome.
Electrical Articles
Electrical / Electronics Posts
What to look out for when hiring an electrician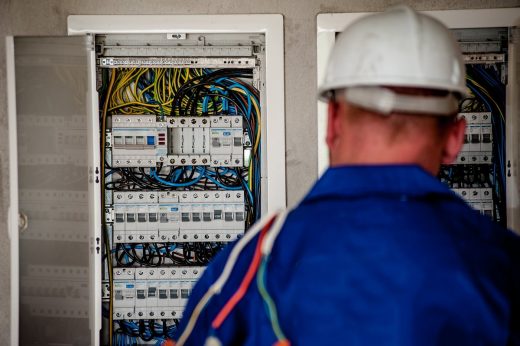 3 awesome things a smart plug can do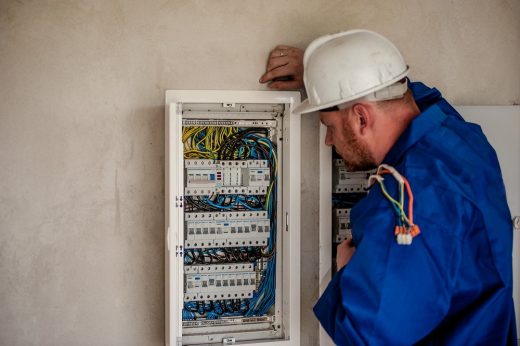 5 signs your home electrical wiring needs an update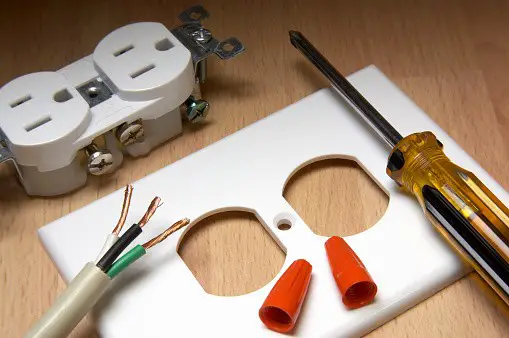 photo Courtesy of Pixabay.com
Understand About Home Electronics
Buildings
Residential Architecture
Comments / photos for the Electrician for emergency in Sydney advice page welcome