Trusted home renovation advice, Real estate dumpster rental tips, Property construction site waste reduction guide
7 Ways To Make Your Home Renovation Easier
22 Nov 2019
Home renovation can be a challenging activity. From hiring a professional architect for your renovation to deciding where to start, it's all pretty hectic. It takes a lot of planning to make it easy and effective.
If you are trying to renovate one particular part of your house or want to start your renovation from scratch, there is always a way out. When it all falls into place, you'll end up with a beautiful and improved home.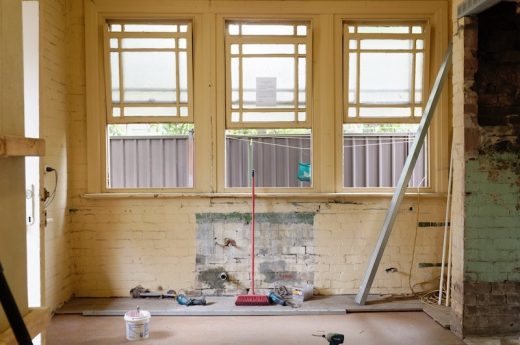 Home Renovation Guide
Here are some tips to keep in mind for a better experience:
Effective Planning:
You need to have a plan ready with you, to begin with. Whether you have a particular faulty space inside your home that you need to rebuild or you are planning to refurbish the whole structure, you can make a plan according to your needs and execute it effectively.
Recognize the places that need the most work and make a start. For that, you can take professional assistance.
Dumping Management:
It is quite obvious that you are going to produce a large amount of waste while getting your home refurbished. The more waste you produce, the more space it takes up, and the harder it gets for you to renovate. A proper dumping space is vital so that it doesn't harm the environment. Hiring a waste management company like ewmdumpsterrental.com is one way on a construction site to reduce waste. There are, of course, more ways too.
There is an innovative way of getting the garbage out of your way. You can easily rent a dumpster and get it done. Such dumpster rental services offer you a private waste disposal facility and help you to keep your house clean.
Prioritize your House:
You know your house the best, and you are the one to make all the decisions. It's important to prioritize them. Stay focused on what's going on around you and do what needs to be done. At first, it may seem as too hectic but look around you and take one thing at a time.
Budget Management:
Making a budget for your home renovation is as important as the renovation itself. Having a budget not only helps to save up some money but also makes better use of it. For example, the classy sofa that you wanted was pretty expensive.
But there are chances that you can find the exact same thing or a design close to it for a better price if you follow a budget and keep your eyes open for thrift shops, second-hand furniture dealings or garage sales.
Opt for certain DIY Tricks:
A lot of your households won't even need professional help if you just get your hands on some DIY skills and fix it up yourself. You can also get your family members to do it with you, hence making it an enjoyable work while getting the most done.
Prepare well in advance for every situation while renovating your house:
Things don't always go as we plan it, so it's better to prepare for the worst circumstances during your renovation time. You may be exceeding your budget, or the workers may leave unexpectedly halfway through the work, things can break and so on. Unclutterer says it's important to prepare yourself for these situations because they're bound to happen.
Stay Calm and Take out time for yourself:
It is going to be hectic with all workers working around you, and being surrounded by dirt and dust everywhere. Don't stress much in such situations, stay calm and take some time out for yourself.
Get a weekend getaway with family or a sleepover, anything that works while your beautiful home is getting ready.
7 Ways To Make a Good Home Renovation
Wrapping Up:
Home renovation requires your patience and proper planning. Hope, these 7 tips will help you to manage the work of your home renovation easily.
Comments on this guide to 7 Ways To Make Your Home Renovation Easieradvice article are welcome.
Waste
Waste Posts
How Skip Hire Helps with Home Improvement
Ways to deal with Construction Waste
Make These 12 Low-Waste Swaps for a Greener Lifestyle
Property
Contemporary Properties – architectural article selection below:
Family House Revision & Pool for Art, Athenss, Greece
Architects: Eleni Kostika Architecture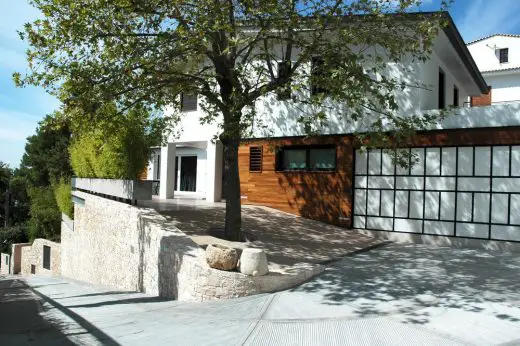 photograph © Alexandros Tsonidis
Family House Revision & Pool for Art
Comments / photos for the 7 Ways To Make Your Home Renovation Easier page welcome