Trusted Future Proof Home Advice, Real Estate Sales Tips, Property Guide
How to Future Proof a Home
22 Nov 2019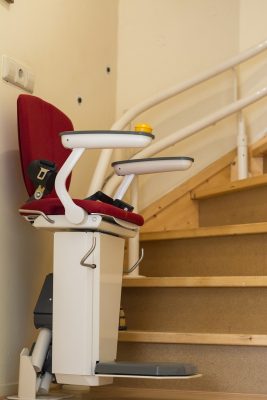 Future Proof Home Guide
There is an ageing population in the UK, combined with a shortage of housing. This means people are living in their own homes for longer. To ensure older people can carry on living independently in later life, there are adaptations that can future proof a property to enable residents to stay in their homes as they age. Having a fall is one of the major risks for elderly people living independently, but there are a number of adaptations that can make a home safer for an ageing occupant.
Install a Stairlift
Installing a stairlift is a good way for older people to continue being able to access all the floors in their home even if they have mobility issues. Modern stairlifts are designed to fit on straight and curved staircases and can be customised to meet the user's needs.
Stairlift prices vary depending on the model and the amount of work required to fit it, but getting a stairlift is a much cheaper alternative to moving to a bungalow or a single storey flat, and avoids the upheaval of moving. Some people who can no longer manage their stairs and have a downstairs bathroom are able to convert a ground floor dining room or reception room into a bedroom, so they can life entirely on one level. However, not everyone has the space to do this and a stairlift gives the freedom to carry on using all the rooms in a home.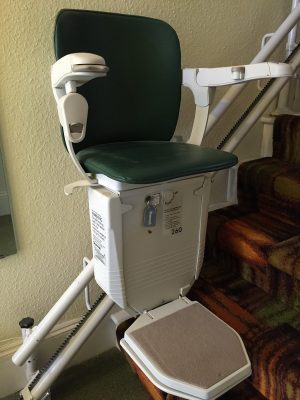 Widen Doorways
In the UK there are a lot of older properties with narrow doorways that can pose a challenge to people with limited mobility who may require a walking frame or wheelchair to move around their home. When a modifying a home, widening doorways is something that is relatively simple for a builder to do to age proof the property.
Think About Lighting
As we get older our eyes need better levels of lighting, that are consistent and even throughout the home. With age related sight loss, contrast is reduced, making it harder to see objects and edges of steps, and colours may not be clear, increasing the risk of a fall or accident.
This needs to be taken into account when installing light fittings and bulbs that give lots of light without creating areas of shade. Painting the ceilings white and the walls white or a light colour can help reflect light around a room. Avoiding heavily patterned carpets is advisable. Also consider fitting easy to operate light switches at a lower level, which are easier to reach.
Remodel the Bathroom
As we age, reduced mobility can make it a struggle to get in or out of a bath or shower. Renovating an old bathroom can greatly reduce the risk of a fall. Putting in a walk-in bath or shower, or creating a wet room with a fold down chair and grab rails, is a good way to future proof a home. Slip resistant flooring is important. Another adaptation that can be useful for people with limited dexterity is infrared sensors for taps and toilet flushes.
Get a Key Safe
Fitting a key safe to an external wall or in a garage can avoid the worry of losing a key and enable relatives or carers to gain entry without the resident needing to physically open the door, which can be difficult for someone with limited mobility. A key safe operated by a code is a much more secure option to leaving a key in a "safe place" under a doormat or plant pot. It gives peace of mind both to the resident and family members.
Don't Forget the Exterior
Exterior access is as important for future proofing a property as making adaptations inside a home. Good lighting is essential when it is dark outside, to prevent trips and falls. Motion sensor lighting that comes on automatically is a good option to illuminate walkways and entrances. Paths should be level and wide enough to accommodate a wheelchair in the future. Ramps can be installed over small steps. If space allows, fitting a shelf next to an exterior door provides a convenient surface to put shopping bags on when unlocking the door, without the need to bend down to the ground.
It is necessary to both look at how architects design new homes to be suitable for an ageing population and ways in which we can make adaptations to future proof existing properties to help older people live safely and independently at home for longer.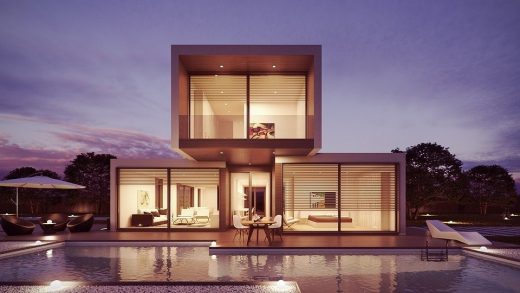 Comments on this guide to How to Future Proof a Home advice article are welcome.
Building Articles
Comments / photos for the How to Future Proof a Home page welcome