Trusted Cost Effective Home Improvements Advice, Best Property Tips, House Remodeling
What Are The Most Cost Effective Home Improvements?
12 Nov 2019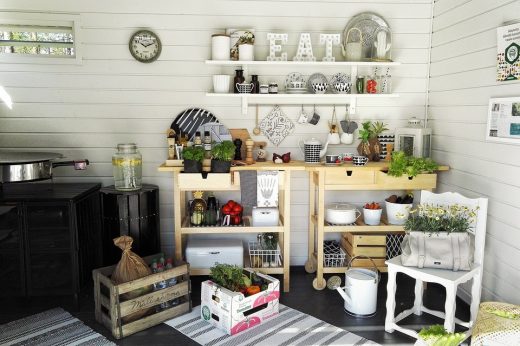 image courtesy of article provider
Cost Effective Home Improvement Guide
When it comes to the home, there is always something that can be a little bit better. Maybe the entryway is too cluttered. Or the kitchen could use more storage. Perhaps a wall could use a fresh coat of paint. For many homeowners, home improvement is a constant, never-ending process. So it's a good thing that it doesn't have to be an expensive process.
Thanks to the influence of all the home improvement shows on television, many people think that home improvement is a huge project that involves tearing down walls, ripping out plumbing, replacing appliances, and gutting entire rooms. The truth is that home improvement doesn't have to be a big, expensive project, it can be an inexpensive, efficient one as well. If you need help or advice with your home improvement, then visit this website.
A New Paint Job
Touching up a wall, a cabinet, or an entire room with a new coat of paint is one of the easiest and most cost-effective ways of improving the home. The paint and painting equipment is not especially expensive, plus it is a project that the family can do by itself. It also should not take too long to finish, so no one has to worry about their life and routine being disrupted for too long.
New Light Sources
Adding new light sources to a room does not have to be a complex process that involves hiring an electrician and tearing out existing wiring. Instead, an old light fixture can be replaced with a more modern one that has a more interesting design or provides better light. Accent lighting and ambient lighting also add a lot to a room for very little money. Individual lights can be placed in strategic locations to highlight different parts of the room. Standalone lights that don't need to be connected to the existing wiring can be used for accent and ambient lighting, which eliminates the need for an electrician and saves money.
Upgrade An Appliance
If one of your appliances is getting a little long in the tooth, then consider upgrading it, especially if it is one that is used often. This does not mean that you should go out and buy a fancy espresso machine, a brand new toaster oven or food processor can make the kitchen much more efficient. And you can find many high-quality small and medium-sized appliances for reasonable prices.
Add Some Kitchen Storage
No matter how big or small it is, a kitchen can always benefit from more space. Fortunately, more space doesn't have to mean knocking down an entire wall, all that is necessary is the addition of some new shelving units. If there is unused space in a corner, then the addition of open shelves can make efficient use of that unclaimed space. Rollouts in the lower cabinets optimize space and make it easier to reach items in the back. If making the kitchen bigger isn't an option, then these are some of the ways to make it more efficient.
Make The Closet More Efficient
If you find that you don't have enough space in your closet, then there's no need to worry about making it bigger, you can just make it more organized. Closet organization items like shelving units, shoe racks, and clothes rods are very affordable and can be installed by anyone with the use of a few basic tools. Once you get your closet organized, you will realize that it had a lot more space than you realized.
Home Improvements Don't Have To Break The Bank
Home improvements don't just make the house look better, they add value to it as well. However, you don't need to spend a whole lot of money to improve your home; a few inexpensive additions to a few rooms is all that it takes to make them more attractive and more efficient. With those minor additions, you can add a lot of value to your home without spending a lot of money.
Building Articles
Family House Revision & Pool for Art, northern suburbs, Athens, Greece, southeast Europe
Architects: Eleni Kostika Architecture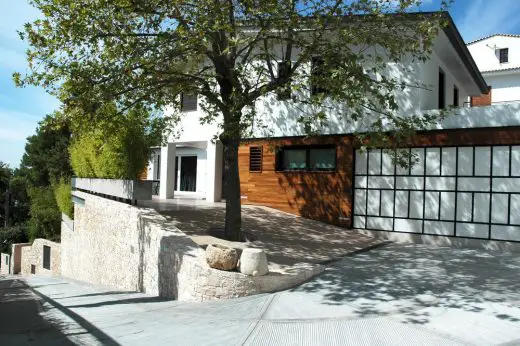 photograph © Alexandros Tsonidis
Family House Revision & Pool for Art in Athens
Comments / photos for the What Are The Most Cost Effective Home Improvements? page welcome