6 inspiring decking ideas for builders and renovators, Home patio space design tips, House garden deck maintenance
6 Inspiring Decking Ideas For Builders And Renovators
8 November 2023
Decking has become a core part of modern home design, seamlessly transitioning from indoor to outdoor living spaces. Whether you are a builder looking to offer decking services or a homeowner planning a renovation project in Melbourne, the options are endless.
To help inspire your next decking project, here are six creative ideas that showcase the versatility and beauty of decking services in Melbourne, specifically in the Western Suburbs. From contemporary designs to eco-friendly solutions, these decking ideas will transform your space into a stylish and functional oasis.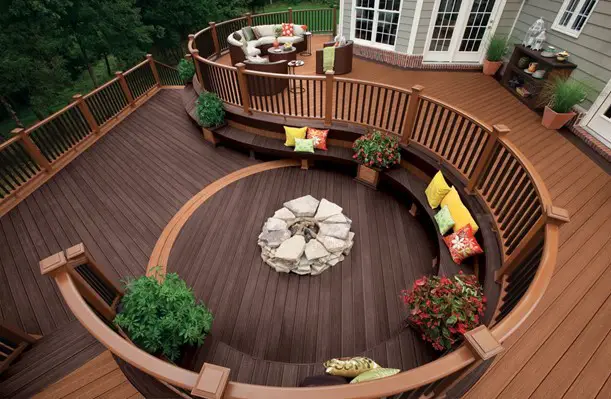 Contemporary Elegance with Hardwood Decking
Decking Builders in Melbourne are known for their expertise in crafting stunning, contemporary decks using hardwood materials. Decking services in Melbourne are popular for incorporating hardwoods like Merbau, Spotted Gum, and Blackbutt into their designs.
These materials are not only durable but also add a touch of elegance and warmth to your outdoor space. A well-designed hardwood deck complements modern homes and creates a sophisticated ambience, making it an ideal choice for those looking to elevate the aesthetic of their homes.
Sustainable Decking with Composite Materials
In the age of eco-conscious construction and renovations, decking companies in Melbourne are increasingly turning to composite materials. Composite decking combines wood fibres and recycled plastic to create an environmentally friendly, low-maintenance option.
These decks mimic the appearance of natural wood without the hassle of regular maintenance. With a wide range of colours and textures, you can achieve a contemporary, sustainable look that saves you time and is environmentally beneficial.
Poolside Paradise with Deck Builder Melbourne
Melbourne's Western Suburbs are no strangers to hot summers, making poolside decks a popular choice for homeowners. Deck builders in Melbourne specialise in creating the ultimate poolside paradise. Whether you prefer a classic timber deck surrounding your pool or a more contemporary look with composite materials, a professional deck builder in Melbourne can customise your design to match your style and pool shape. With the right decking services in Melbourne, your pool area can become a relaxing and inviting space for friends and family.
Multi-Level Decking Designs Melbourne
The most stunning way to maximise your outdoor space is through multi-level decking. Decking designs in Melbourne are increasingly incorporating tiered decks that provide different functional areas. From a dining space on the top level to a lounge area below, these multi-level designs make the most of your property's layout. With the expertise of decking companies in Melbourne, you can create a visually appealing and highly functional outdoor living space perfect for hosting gatherings or simply enjoying a quiet evening.
Alfresco Living with Decking Services Melbourne
Melbourne is known for its vibrant outdoor culture, and what better way to embrace it than with an alfresco deck? Decking services in Melbourne can extend your indoor living space, allowing you to enjoy the outdoors while remaining comfortable. These decks typically feature weather-resistant materials, lighting, and comfortable seating, making them ideal for year-round use. Whether you're planning to entertain guests or simply relax with a good book, an alfresco deck is an inviting and functional addition to your home.
Timber and Steel Fusion for Industrial Aesthetics
For those who appreciate a touch of industrial design, timber and steel fusion decks are gaining popularity in Melbourne. These decks combine the rustic charm of timber with the sleek, modern look of steel. Deck builders in Melbourne's western suburbs are experts in creating decks with timber planks and steel railings or supports. The juxtaposition of these two materials creates a unique and visually appealing design that complements both contemporary and industrial-style homes.
Inspiring decking ideas play a crucial role for builders and renovators by offering a fresh perspective on outdoor living spaces. These ideas provide the creative spark needed to transform ordinary decks into remarkable extensions of homes. They help builders and renovators meet diverse client preferences, from contemporary elegance to sustainable design.
Inspiring decking ideas also emphasise the importance of quality materials and functional layouts, ensuring that outdoor spaces are both beautiful and practical. Whether it's creating a poolside oasis, an alfresco living area, or a multi-level masterpiece, these ideas guide professionals to craft unique, inviting, and value-added outdoor spaces that homeowners cherish.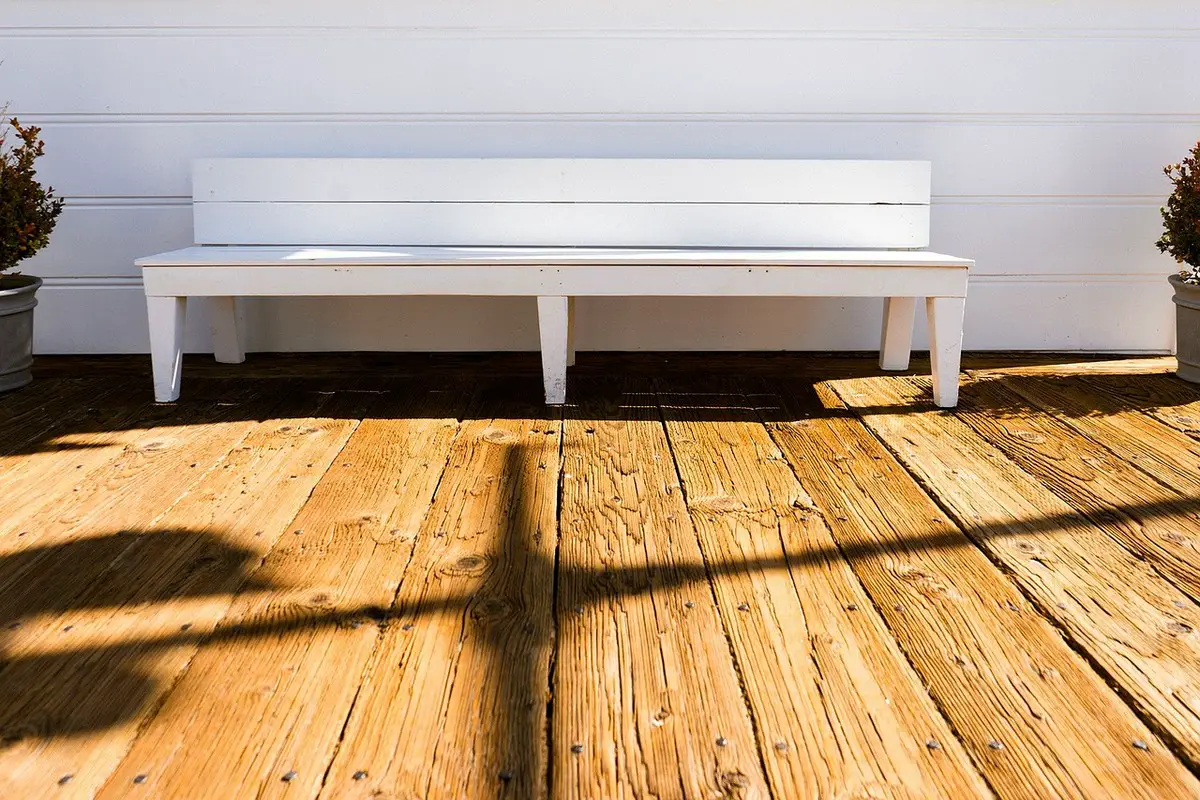 6 inspiring decking ideas for builders and renovators Conclusion
Whether you are a builder in Melbourne's Western Suburbs looking to expand your services or a homeowner planning a renovation, these inspiring decking ideas will surely spark your creativity. With the expertise of decking companies in Melbourne, you can transform your outdoor space into a stunning and functional oasis.
From contemporary elegance to sustainable solutions, poolside paradises to multi-level designs, and everything in between, Melbourne's decking services offer a world of possibilities. By choosing the right materials and design, your deck can become an extension of your home, reflecting your style and enhancing your quality of life. So, explore these ideas and work with a professional deck builder in Melbourne to bring your vision to life and create the outdoor space of your dreams.
Comments on this Guide to 6 inspiring decking ideas for builders and renovators article are welcome.
Decking Articles
Decking Posts
Does Composite Decking Add Value To Your Home?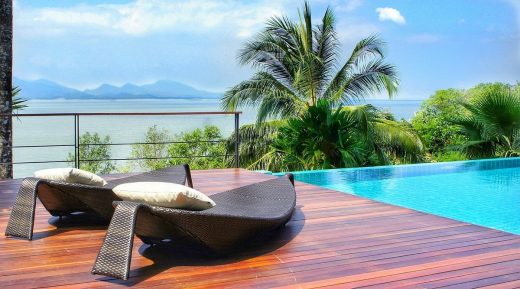 Tips for building a good looking deck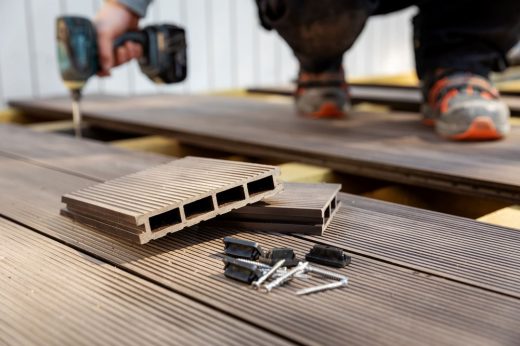 Tips for staining a previously wooden deck
Building Articles
Residential Architecture
Russian Hill, San Francisco, Northern California, USA
Design: Levy Art + Architecture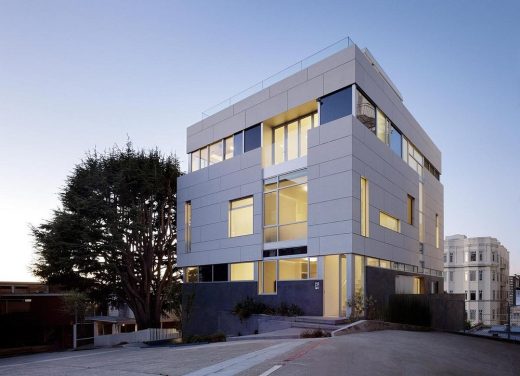 photo : Matthew Millman
Russian Hill Residences
Rhode Island Street, Potrero Hill, SF, California, USA
Design: CMA Development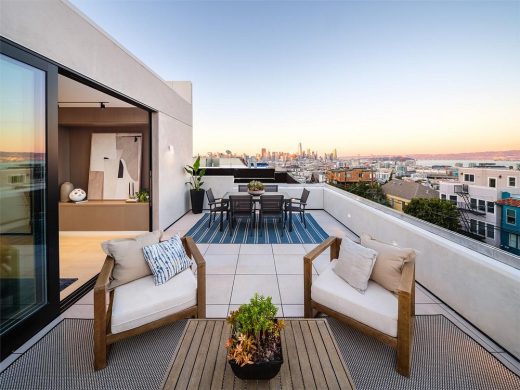 photo : Blake Marvin Photography
Rhode Island Street, Potrero Hill
Comments / photos for the 6 inspiring decking ideas for builders and renovators advice page welcome