6 casino architects behind architectural masterpieces, World gambling buildings, Gaming architecture across the globe
6 Casino Architects Behind Architectural Masterpieces Guide
21 September 2023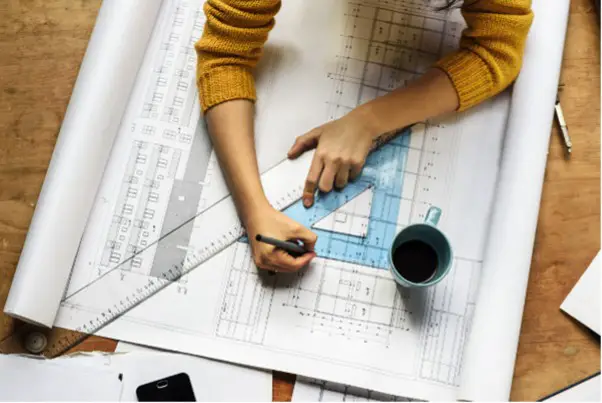 Have you ever wondered what went into the creation of those iconic casinos we see in the movies? We're talking about great resorts such as Las Vegas' Ceasars Palace, Melbourne's Crown Casino, and Casino de Monte-Carlo in Monaco. While you might prefer gambling online or perhaps lean towards CasinoShortList pokies, there's really nothing quite like the architectural grandeur of such resorts. So, if you're one who enjoys hitting the slots you should at least try to visit one (if not all) of these resorts listed in this article. Trust us, you'll be mesmerized by their lavishness.
But before we delve into all you need to know about these great architects, it's worth noting that these visionary creators have gone to great lengths to ensure a well-planned casino layout. Their primary goal was to optimize space, ensuring that guests could easily navigate the premises.  However, their expertise doesn't stop at functionality. These architects are also masters of aesthetics, paying meticulous attention to the casino's theme, lighting, and overall ambiance.
From the strategic placement of gaming areas to the patterns of floor tiles and the furniture design, every detail is carefully considered to create a cohesive design that not only contributes to a visually appealing and immersive casino experience but also maintains a clean and inviting atmosphere, despite the hustle and bustle of eager patrons. Interestingly, you won't find any clocks adorning the walls of these casinos, allowing players to escape reality and lose themselves in a world that's meant to thrill.
And with that, let us introduce you to the brilliant minds behind these architectural marvels, the casino architects who have left an indelible mark on the world of entertainment and luxury.
#1. Jay Sarno
Sarno, an American developer hailing from St. Joseph, Missouri, owned the Atlanta Cabana in Atlanta, Georgia, as well as numerous motels in Texas and California. He is widely recognized as the mastermind behind Circus Circus and is often referred to as the father of modern Las Vegas, primarily due to his monumental creation in the 1960s – Caesars Palace, in Las Vegas, Nevada. He drew his inspiration for this masterpiece from St. Peter's Square in Rome, where he envisioned the construction of the most opulent and grand hotel-casino in the world.
With its architecture reminiscent of ancient Rome, magnificent interiors, and iconic landmarks like the Forum Shops and Colosseum, this legendary casino spoils its visitors with a wealth of luxury and extravagance. Notably, Sarno's visionary design served as a great backdrop to various great movies such as Rain Man, the Hangover trilogy, Jason Bourne, Dreamgirls, Iron Man, and more.
#2. Paul Steelman
A native of Atlantic City, New Jersey, Paul Steelman is a renowned architect of international acclaim, and his most ambitious undertaking is the Resorts World Las Vegas project. Spanning an astonishing seven million square feet, it ranks as the second-largest first-phase project in the city, second only to CityCenter.
Resorts World Las Vegas is an architectural marvel with a distinct Chinese theme, comprising a hotel boasting 3,400 rooms and a sprawling 175,000-square-foot casino spread across multiple levels. This complex features seven hotel towers and is designed to cater to middle-income Asian residents, offering an engaging Asian-themed experience.
#3. Veldon Simpson
Veldon Simpson stands as one of the world's most renowned casino architects, achieving fame for his role in the planning and design of the Luxor Hotel, a prominent Las Vegas, Nevada establishment celebrated for its distinctive architectural brilliance. This gaming gem has garnered immense popularity thanks to its unique Ancient Egyptian thematic elements, thoughtfully incorporated by the architect.
Boasting an impressive 30-story height and encompassing a whole 11,000 square meters of floor area, it houses the world's largest atrium, capable of accommodating no fewer than 87 table games and an impressive array of 2,000 slot machines. The Luxor Hotel was remarkably built within 18 months, with the project carrying a substantial price tag of $375 million.
Simpson also lent his architectural expertise to several other notable ventures within the gaming and hospitality industry, including iconic names like MGM and the Excalibur Hotel and Casino.
#4. Charles Garnier
Jean Louis Charles Garnier, a renowned French architect specializing in neo-baroque architecture, is among the most famous architects of his time and he earned prestigious rewards for his contributions, including the coveted Grand Prix de Rome.
In the year 1861, Garnier participated in the competition to design the Academie Nationale de Musique, famously recognized as the Paris Opera. In the initial phase of the two-part competition, his submission secured fifth prize, marking the start of his illustrious career.
One of Garnier's best accomplishments lies in the construction of the renowned Monte Carlo casino. Distinguished by its unconventional features, this structure incorporates both a theater and a playhouse. The casino's majestic façade, intricately adorned interiors, and the timeless Belle Époque style collectively emanate an enduring sense of glamor and exclusivity, serving as a testament to Garnier's architectural brilliance
#5. Daryl Jackson
Daryl Jackson, the mastermind behind the Crown Casino and Entertainment Complex in Melbourne, Australia, showcases his architectural expertise through the contemporary and streamlined design of this remarkable establishment. Situated alongside the banks of Yarra River, this location entices visitors with its cutting-edge architectural marvels, expansive gaming areas, and a wealth of entertainment choices. Spanning a vast area of more than 200,000, it offers an extensive range of facilities, including 2,000 hotel rooms, as well as several restaurants and shops.
The Casino itself is adorned with striking glass and lighting features, making it a sight to see for onlookers. As one of the most renowned casino architects, Daryl Jackson was duly honored for his modernist designs at Crown Casino as well as for his work on various other structures that left an indelible mark on Melbourne's architectural landscape.
#6. Jean Faugeron
Jean Faugeron is another remarkable architect who contributed greatly to the gaming world. His Casino de Montréal is a masterpiece like no other. In terms of its design, it stands shoulder to shoulder with iconic landmarks like the Sydney Opera House, boasting an astonishing beauty that rivals the Australian masterpiece. This architectural gem has earned its place as a major landmark in Montréal due to its breathtaking design.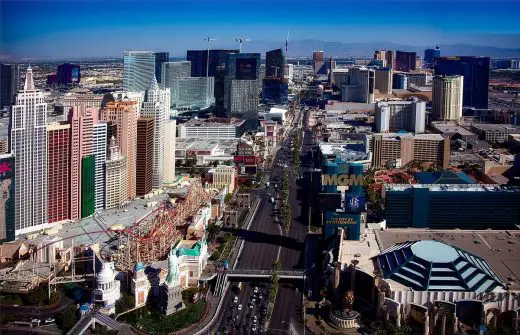 Originally conceived as the French pavilion for an International Exhibition held in 1967, the Casino de Montréal went through a whole transformation in 1993. It was full of gaming rooms and bars and also housed a grand cabaret concert hall capable of hosting large audiences. Further expansion in 1996 saw the addition of over 120 table games and an impressive array of 3,200 slot machines, cementing its status as a premier gaming and entertainment destination.
Comments on this guide to the top 6 casino architects who made lasting impact on gaming world article are welcome
Casino Buildings
Casino Building Designs
5 most beautiful casino buildings in world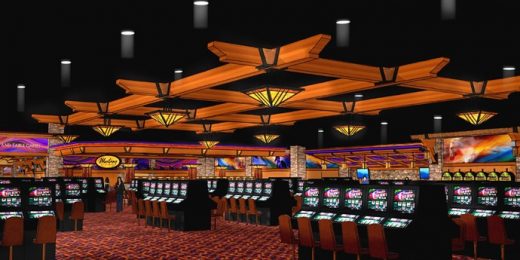 Casino Architecture Design Guide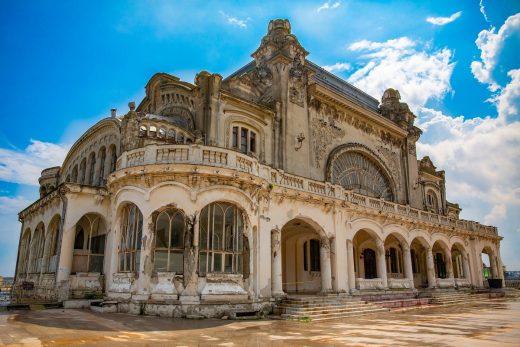 Cash in on cyber casinos tips: online gambling
Buildings
Contemporary Property Articles – recent architectural selection from e-architect below:
London Architecture Designs – chronological list
Comments / photos for the 6 casino architects behind architectural masterpieces advice page welcome