Living in Carson City, NV guide, US relocation tips, Nevada professional moving, City home, United States of America move advice
Considering Living in Carson City, NV? Here's What You Should Know
October 25, 2023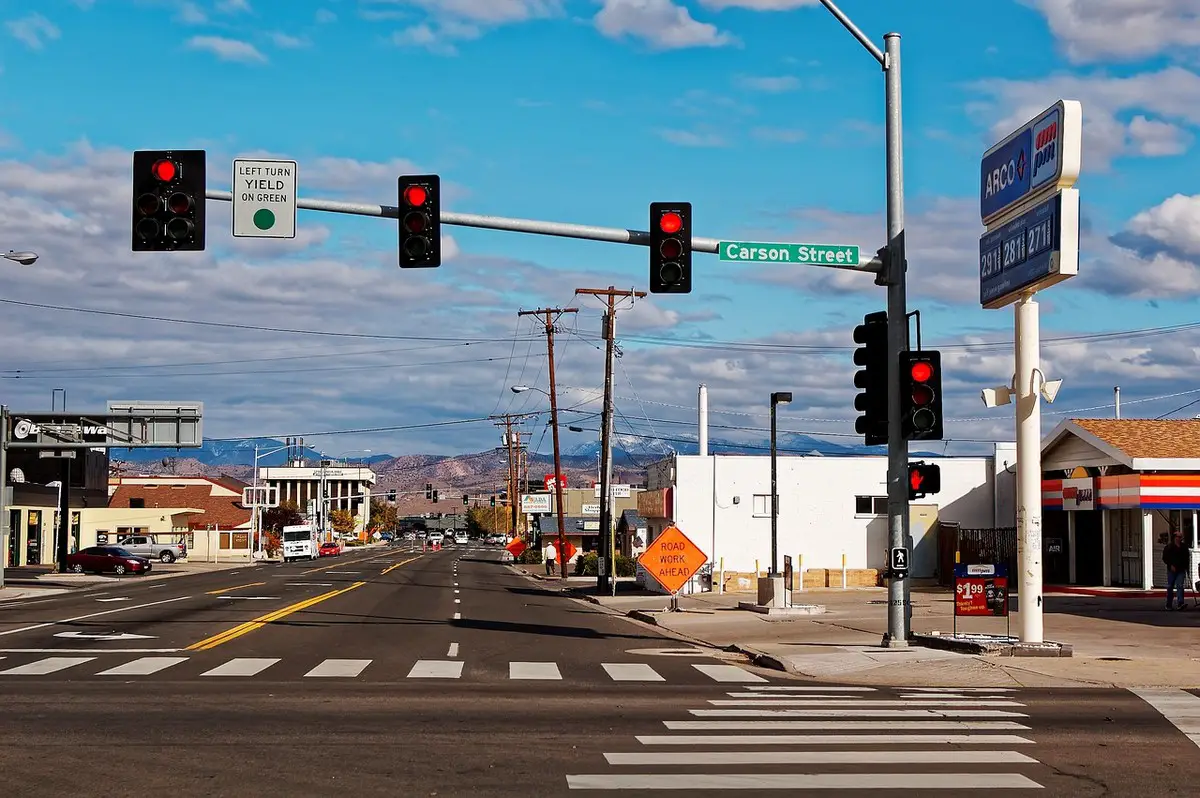 Living in Carson City, NV offers a captivating blend of history, culture, and modernity. As the capital city of Nevada, Carson City seamlessly fuses the charm of its historic past with the vibrancy of contemporary urban life. Residents find themselves immersed in a diverse community, where every street corner tells a story and the Sierra Nevada mountains cast their breathtaking silhouette against the cityscape.
People are increasingly recognizing the allure of Carson City. The mere mention of living in Carson City, NV evokes images of serene landscapes, bustling local markets, and a community that thrives on unity and progress. It's no wonder that many have fallen in love with the city's unique offerings, making the decision to not just visit, but to stay.
The transition to Carson City is made even smoother by the availability of efficient services in the area. Many individuals and families utilize local movers to relocate, ensuring a hassle-free move into their new homes. This streamlined approach reflects the city's ethos – combining tradition with modern conveniences to provide residents with the best possible experience.
The Rich History of Carson City
Understanding a place starts with its history. Carson City, teeming with tales of yesteryears, offers residents more than just a place to live. Living in Carson City, NV means being a part of a story that dates back centuries.
Historical landmarks
From the ornate architecture of the Nevada State Museum to the grandeur of the Governor's Mansion, living in Carson City, NV offers a journey through time. These landmarks, preserved meticulously, provide a window into the city's illustrious past. The city takes immense pride in these structures, as they are not just buildings but symbols of a bygone era.
Importance in Nevada's past
The significance of Carson City in Nevada's statehood and the silver mining industry cannot be overstated. Being the capital, it has always been at the forefront of the state's political and economic journey. The rich mining history interwoven with political developments makes Carson City an integral part of Nevada's legacy.
Quality of Life in Carson City
The quality of life is paramount when choosing a place to settle down. The growing interest in the cost of living in Carson City, NV is testament to the city's appeal as a residential haven.
Cost of living
When you compare it with larger metropolitan areas, the cost of living in Carson City, NV is reasonably moderate. It offers a balance between affordability and a high standard of living. Whether you're a young professional or looking to retire, the city caters to diverse financial needs.
Educational institutions
Education is a priority here. With a spectrum of esteemed educational institutions, from elementary schools to colleges, living in Carson City, NV ensures a promising academic future for the young residents. The focus on education speaks volumes about the city's commitment to its future.
Recreational Activities
Living in Carson City, NV isn't just about work and home; the city ensures there's ample recreation to keep spirits high.
Parks and natural beauty
The natural beauty of Carson City is unparalleled. From sprawling parks to the backdrop of the Sierra Nevada, nature enthusiasts will find solace here. There's no shortage of spots for picnics, hikes, or just a leisurely walk amidst nature.
Entertainment and nightlife
For those who enjoy the hustle and bustle of city life, Carson City doesn't disappoint. A plethora of theaters, bars, and entertainment spots promise lively weekends. The growing demand for the best neighborhoods in Carson City, NV is a nod to the city's vibrant nightlife.
Employment and Economy
A city's economic landscape is crucial for potential residents. The inquiries about employment opportunities indicate the viability of living in Carson City, NV for career-minded individuals.
Major industries
Diverse industries form the backbone of Carson City's economy. From the public sector to healthcare and tourism, the city offers varied career paths. The city's growth trajectory promises a bright economic future.
Job market trends
With industries thriving and new businesses setting up shop, Carson City has a dynamic job market. For those pondering the thought, "Is Carson City a good place to live for my career?", the increasing job opportunities provide a resounding 'Yes!'.
Local Culture and Community
Living in Carson City, NV is more than just residing; it's about being a part of a warm community.
Festivals and local traditions
Carson City knows how to celebrate. From the Nevada Day Parade to Jazz & Beyond, the city's calendar is dotted with festivals that showcase its rich culture. Engaging in local traditions gives residents a sense of belonging and pride.
Community involvement and groups
The sense of community in Carson City is profound. With numerous community groups and platforms for involvement, newcomers can quickly feel at home. From hobby clubs to community service, there's a space for everyone.
Is It Worth Living in Carson City?
Is it worth living in Carson City? Absolutely. For those seeking a harmonious blend of urban amenities with a touch of nature, Carson City stands out as a prime choice. The city boasts a rich historical tapestry, offering residents the opportunity to delve deep into Nevada's storied past, all while enjoying the comforts of modern living.
The community vibe, enhanced by local festivals, markets, and traditions, gives one a sense of belonging, making living in Carson City feel like being a part of a large, welcoming family.
Moreover, living in Carson City isn't just about dwelling; it's about experiencing a lifestyle that balances work, recreation, culture, and community. The city's economic landscape is robust, presenting ample employment opportunities across diverse sectors.
Combine that with its scenic beauty, recreational parks, and a thriving local arts scene, and you have a locale that truly offers the best of both worlds. For many, the question isn't whether it's worth living in Carson City, but rather, how soon can they make the move?
Comments on this guide to Living in Carson City, NV guide article are welcome.
Nevada Buildings
Nevada Architecture Designs
Burnt Cedar Residence, Incline Village, north shore of Lake Tahoe
Architect: Faulkner Architects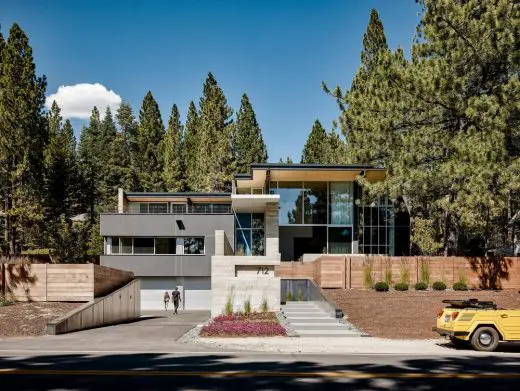 photograph : Joe Fletcher
Burnt Cedar Residence
Virgin Hyperloop Pegasus Pod – tested in Las Vegas
BIG-Bjarke Ingels Group + Kilo Design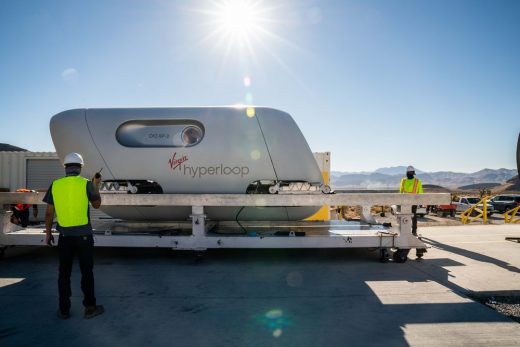 image Courtesy of Virgin Hyperloop
Virgin Hyperloop Pegasus Pod
Skyspace Residence, Las Vegas
Architect: Marmol Radziner ; Artist: James Turrell
Skyspace Residence Nevada
American Architecture Designs
American Architectural Designs – selection:
America Architecture News – latest building updates
Building Articles
Comments / photos for the Living in Carson City, NV guide, USA – American home move advice page welcome.