5 things to do after purchasing a house, Arizona home buying advice, Tucson property leak detection company USA
5 Things to Do Immediately After Purchasing a House
November 10, 2023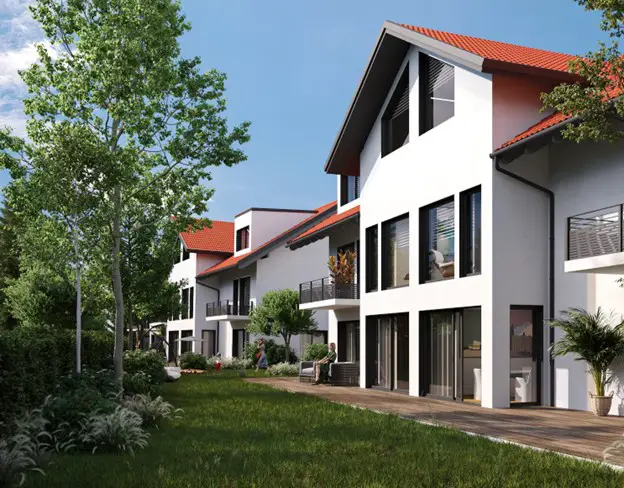 image source : unsplash.com
Buying the perfect house can be an exciting yet challenging endeavor, and your work does not end after signing the purchase agreement and getting the keys. Before you truly call a property your home, you must complete a few steps. They ensure that you run into fewer problems once you move in and that you and your loved ones are always secure. Here is a list of things you must immediately do after buying a house.
1.    Secure Your House
The safety of you and your loved ones takes utmost priority. You must ensure your new home meets some security standards before moving in. Consider investing in a home security system equipped with security cameras and sensors so you can be notified instantly if someone is trying to enter your property wrongfully. For working parents, security cameras are excellent for letting them know their kids are safe at home. Security cameras can store footage for up to 30 to 90 days.
Environmental sensors are sensitive to temperature and alert you to fires or leakages. You should place environmental sensors in areas prone to fires and floods, like the basement and kitchen. Similarly, infrared sensors detect movements and alerts if anyone enters your property.
Security systems have a redundant power supply, which will continue working even if electricity is cut off. It also wirelessly transmits data to your phone. Even if you are on vacation, the security system will constantly send you vital updates.
2.    Get Insurance
After purchasing a house, you will also need to get homeowner's insurance. It is a necessity to protect your property and belongings against theft and damage. If you bought your house through mortgage payments, you must get homeowners insurance, but after that, it is up to you.
You can customize your insurance to fit your needs and ensure you are protected against fires, hurricanes, and vandalism. Remember that homeowner's insurance does not provide coverage of belongings, and you will need to insure them separately.
Floods are the U.S.'s most common natural disaster but are often not typically covered by homeowner's insurance. If you live on the West Coast, you should also consider earthquake insurance. Belongings ruined in the insured natural disasters are insured, and you can gain full compensation.
3.    Run Maintenance Checks
During the selling period, houses are left empty for a long time, allowing dust to gather in their parts. This can impact various systems' performance and lead to high utility bills. It is in your best interest to conduct maintenance checks before moving in. Here are some things you must ensure are working correctly:
HVAC filters: Switch HVAC filters before moving in and ensure you replace them after every 30- 60 days.
Air vents: These will have collected a lot of debris and dust, especially with all the movement the house experienced when the old owners vacated. You must thoroughly vacuum the vents to ensure clean air in your home. Make sure your furniture does not block any vents.
Garbage disposal: Clean out your garbage disposal by pouring in a mixture of vinegar and baking soda. Otherwise, the rotten food residue will spread a foul odor throughout your house.
Leaky pipes: These are hard to detect but can rapidly increase your water bill. Before moving in, hire a leak detection company to find and fix leaks. Afterward, you can check the pipes every two months to ensure no wasteful drips.
Gutters and roof: Fall season and strong winds can lead to leaves and sticks clogging up gutters and rain drains. You must clear out these blockages before getting utilities; otherwise, you can risk bursting pipes, further increasing your expenses.
4.    Refresh Paint
Purchasing a house is already a hefty expense. Your pockets are likely highly constrained, and spending money on remodeling to give your home a newer look is impossible for many. Instead, consider getting a fresh coat of paint. Unlike renting, you can decide what color to paint your walls, and you can DIY the project to save money.
Acrylic and latex paint are popular for walls since they are cheap, eco-friendly, and easy to clean but not durable, making them ideal for places with less wear and tear. If you want more durable walls, consider getting enamel and alkyd paints. Whatever paint you choose, you must cover the bottom and top of walls, window frames, and switches with painter's tapes.
We recommend you paint your house before moving all your furniture. Otherwise, you will have to cover everything with plastic sheets during and after the paint job, and you may even risk damaging furniture. You will also have to live with the paint fumes, which can sometimes activate allergies.
5.    Cleaning Up
Before you move in, make sure to clean your new house well. When cleaning, pay special attention to the bathrooms and kitchen. These are the most used rooms in any house and require the most hygienic conditions. Toilets can often collect mold, and you clean it by using a bleach cleanser or make a solution with chlorine and warm water. Old toothbrushes and abrasive sponges are ideal for removing the mold. You must also disinfect the toilet by draining vinegar down the bathroom, and you can clean its tank by scrubbing it with an all-purpose cleaner.
In the kitchen, built-in appliances like ovens and dishwashers are the most tough to clean. You want to thoroughly wipe them down with a grease-cutting cleanser and get the nooks and crannies where crumbs get stuck. A regular all-purpose cleanser and a sponge are effective against most mystery stains in a kitchen. However, you can use a solution of baking soda and vinegar. For sticky walls, we recommend using a fabric softener and letting it stay for 10 minutes before you wipe it off.
Carpets are one of the hardest things to clean. You can thoroughly vacuum them, but they can remain dusty and smelly. To get that new look from an old carpet, consider hiring a professional who can steam clean it.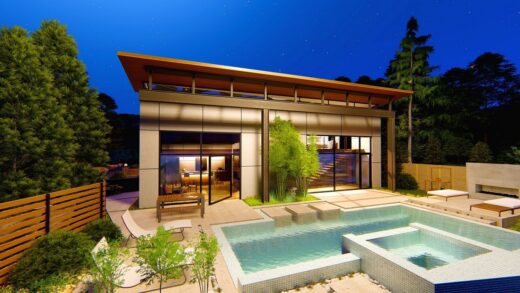 5 things to do after purchasing a house – Endnote
To fully enjoy your new home after you move in, there are a few steps and considerations you must abide by before making the shift. You must secure your house, get insurance, run maintenance checks, and refresh the paint.
These steps ensure that when you move in, you run into fewer problems and can fully focus on uprooting yourself from your old home to a new one.
Comments on this guide to 5 things to do after purchasing a house article are welcome.
Home Design
Home Improvement Posts
Warm Up Your Living Room With These Decorating Tips
UK homeowners unhappy with their homes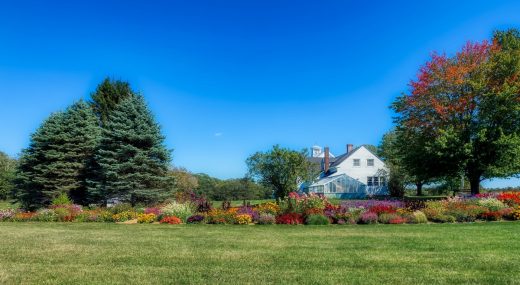 Home renovation and roof replacement estimate tips
Ultimate checklist for renovating your home
Building Posts
Residential Architecture
Island Rest, Isle of Wight, England, UK
Design: Strom Architects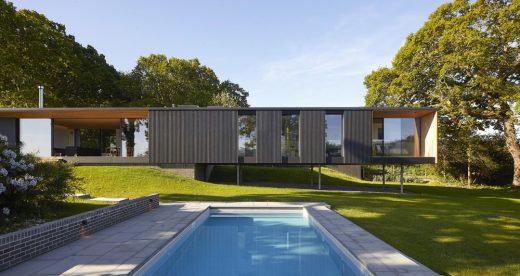 photos by Nick Hufton, Al Crow
Island Rest Isle of Wight Residence
Comments / photos for the 5 things to do after purchasing a house page welcome