5 Helpful Real Estate Tips, Buy a Property guide, Home Sales Advice
5 Helpful Real Estate Tips You Should Know
23 Jan 2021
The real estate marketplace is a fascinating space for investments, life altering personal development, and dreaming big. No matter how you are approaching real estate, it's important to remember the vast network of possibilities that exist within the space, both in the retail marketplace and commercially.
Real estate tips come in all shapes and sizes, but going into any real estate deal with your eyes wide open is certainly the most important part. With these helpful hints you can be better prepared for targeting amenities, choosing a neighborhood, and getting the best bang for your buck.
1. Do your research.
Any foray into real estate must start with high quality research that puts you on a path toward success. This goes for those looking to buy their first home as well as startups seeking new office space for their analytics team or sales floor. Combing through typical amenities in your area, closet and other storage space, and easy access to transportation links and other essential services that you require is a must for anyone looking to engage with their local real estate market. As well, this is particularly important for someone starting over in a new town a little ways down the road, or moving totally across the country. Your home is your greatest possession, and the single most valuable piece of property you will own, so choosing wisely is crucial.
2. Narrow down your 'needs' list.
The experts will tell you that narrowing down your list of demands to those that are essential inclusions is the most important thing you can do while looking for apartments in Los Angeles and beyond. Los Angeles neighborhoods range in price and luxury across a wide swath of locations and property types. So whether you hope to find your new home near Rodeo Drive, Venice Beach, or Griffith Park, you can be sure that a mix of unique properties and amenities are on offer all around the city. This means that you need to focus on the things that are essential in order to hone in on the search parameters that matter the most to you and your family's future.
Easy access to the freeway, light roadway traffic outside your front door, or stainless steel appliances might be essentials for you, but in order to understand the things you absolutely need in a home or office you will have to spend a considerable amount of time thinking about the conditions you currently deal with.
3. Visit the area before placing an offer on a property.
Exploring the areas that you are considering calling home is an essential step when thinking of pulling the trigger on a property. Real estate agents suggest visiting a property as many as five times before putting in an offer on a home, and the same holds true for selecting an area to settle into in the first place. In order to really understand what a neighborhood or larger community holds for your future, it's a good idea to visit during a number of different times of the day and week. Walking around areas you are considering in Los Angeles during the afternoon, evening, and weekend will give you a good sense of the security, local area businesses, and the people who you will call neighbors.
4. Consider the needs of your employees and customers for business operators.
Whether you run a startup or are franchising a location of a well-established brand, considering the needs of your employees and customers is crucial to finding long-term success in your endeavor. Technical leaders like Manick Bhan know the importance of an infrastructure that benefits both clients and teams. Los Angeles provides a great place for startups working in digital marketing and other technical expressions of business productivity. With the agility of digitally connected teams comes the need for synchronization and efficiency, and during this time when more and more Americans are working from home, there has never been a better time to rethink your company's footprint on the physical space around it.
5. Never Settle
Real estate is a constantly mobile marketplace that is always providing a new opportunity for discerning buyers on the market. Staying up to date on marketplace trends is the best way to take advantage of new movement that could yield you a return on your investment and get you into a larger, more affordable, or more luxurious home with a smart money play. Real estate is all about balancing your current home's comfortability with the swiftness necessary to make a rapid transition into a better space for your needs. Never settle for less than perfection in your daily life or in your home's utility for your life.
Comments on this guide to 5 helpful real estate tips you should know article are welcome.
Real Estate
Real Estate Posts
6 key features of profitable real estate rental property
How to start a real estate business in 2022
Why condos make good real estate investments
Real estate attorney for buying or selling properties
Building Articles
Architecture
Dilido House
Design Architects: SAOTA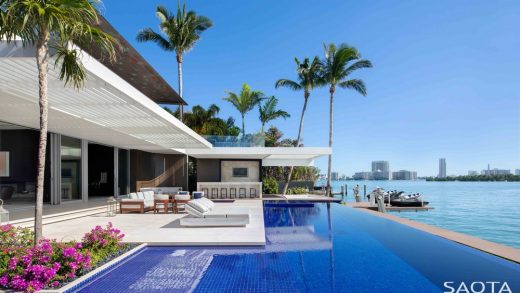 photo : Adam Letch
Riverbend Residence, Jackson, Wyoming
Design: CLB Architects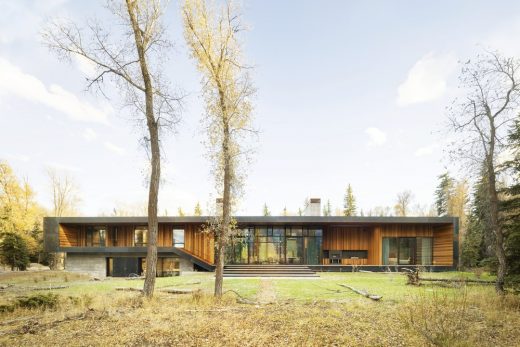 photo : Matthew Millman
Riverbend Residence in Jackson, Wyoming
Comments / photos for the 5 helpful real estate tips you should know advice page welcome