Best Universities for Architect Students Advice, Online Higher Education Tips
Best Universities for Architect Students
18 Jan 2021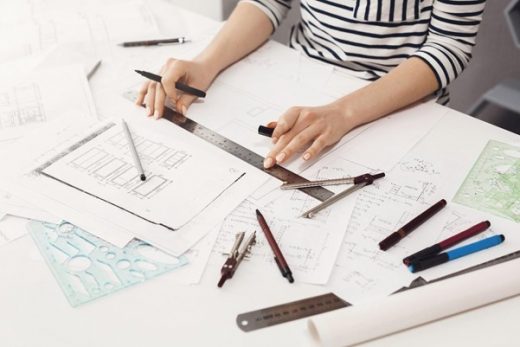 There is nothing more important than going for something that you really love when it comes to career choice. If studying and learning about the buildings is your passion, then you've come to the right place. This article will discuss the universities offering the best architecture education for the students. It's important to keep in mind that you'll need to spend a handsome amount of money to study architecture. If that's something of a worry for you, it's better to start saving right away. According to 2019 Architecture Quote stats, the average cost to study architecture in the US is over 47,000 US dollars. If becoming an architect is your dream, then keep reading this article to find the best school or University. Without wasting any more time, let's jump into it.
University of Notre Dame
Notre Dame, located in the South Bend Area of Portage Township, Indiana, is a Catholic university. It is a mid-size institution and a phenomenal place to learn architecture. It is one of the leading research universities in America and offers a unique and professional academic environment.
Bear in mind that the acceptance rate of Notre Dame is about 18 percent because of the high competition, and it offers about 9,000 enrollments to undergraduate students. The student graduation rate of the University is over 97 percent, and alumni of Notre Dame earn an annual starting salary of about 62,000 US dollars. According to the reviews of the previous students, the only downside of the University is its little high tuition fee.
University of Southern California Los Angeles
The University of Southern California Los Angeles is one of the biggest and most successful universities in the US. Only the School of Architecture offers 50,000 square feet of an area open to the students. It includes:
Design Studios
Workshops
Labs
Galleries
Research Spaces
Classrooms
One of the best things about this University is that all the architecture students can easily access their workstations 24/7. Some of the most famous architects who graduated from this University are as follows:
Frank O. Gehry: Provided architectural work Guggenheim Museum Bilbao
Boris Dramov: Designed one and only Martin Luther King, Jr. Memorial
Paul Revere: Designed countless homes for Hollywood Celebrities
University of Southern California Los Angeles also offers financial aid to students that can range from 10 to 75 percent of the total tuition fee.
Rhode Island School of Design
Rhode Island School of Design, also known as RISD, is considered as one of the best design institutes worldwide. The architecture program of the RISD approaches the subject from a completely different and unique perspective. One of the things that you have to keep in mind is that its architecture department combines humanities and visual-based education. That's because the institute is globally renowned as a design and fine arts school.
The professional curriculum of the Rhode Island School of Design allows its architecture graduates to approach complicated architectural problems differently. The unique perspective and great problem-solving techniques go hand in hand with the students of this institute. It comes as no surprise why RISD graduates are known to be creative and great problem solvers. The institute also offers financial aid to needy students.
The University of Texas at Austin
There is a large number of resources that the University of Texas at Austin provides its students with. The students at the School of Architecture can access the Center for Sustainable Development that studies the following:
Social Issues
Economics
Environment
Studying these subjects, along with architecture, allows the students to design buildings with better and aesthetically pleasing architectures. Not only does it impact the environment positively, but it also encourages social equality. The students can also access research spaces, conservation labs, archives, and libraries anytime they want.
The school also offers scholarships to students to study abroad architecture programs to encourage international experience. Such programs range from modern European infrastructure to Mexican historical buildings. In order to gain professional work experience, it's mandatory for every acritude student to complete a professional residency.
Polytechnic State University
Polytechnic State University, located in San Luis Obispo, is yet another great option to study architecture. It's one of the highest-rated public universities. The CAED (California Polytechnic State University College of Architecture and Environmental Design) program is one of the biggest ones in the whole country. It offers multiple architecture programs, and one out of every 20 architects in the US graduates from this institute.
The University also offers an option of Cooperative Learning for senior, junior, and sophomore students. It allows them to get architecture-related paid jobs while studying to earn course credits. Moreover, the students can also opt to spend part of their year studying in Asia, Europe, and some other US cities. It has an overall 82 percent graduating rate, and the alumni of this University earn an annual starting salary of about 52,000 US dollars.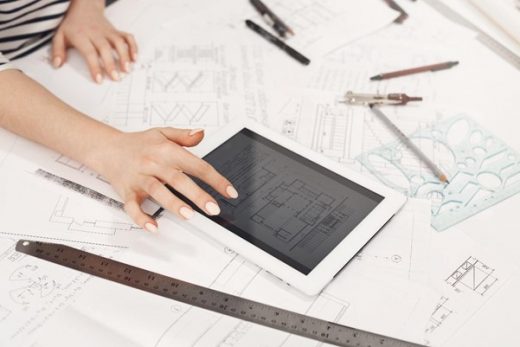 Best universities for architect students – Final Word
These are some of the best universities that you can opt for to study architecture. It will allow you to choose the best institute that matches your needs the best.
About the Author
Eve Maygar is a professional and successful content writer, blogger, and education specialist at PapersOwl.  She is an expert in student admission with several years of publishing experience across a variety of guides, blogs, and tutorials. Eve conducts many online lectures on choosing a university, profession and the secrets of successful admission.
Comments on this guide to Best Universities for Architect Students article are welcome.
Higher Education
Higher Education Building Design – architectural selection below:
University Property Articles
FOM University, Düsseldorf, north west Germany
Design: J. MAYER H., Architects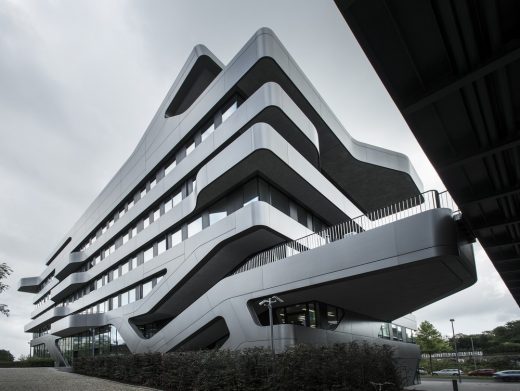 photo : David Franck
FOM University Düsseldorf Building – winner at International Architecture Awards 2018
Syvälahti Education Centre, Turku, south west Finland
Design: Verstas Architects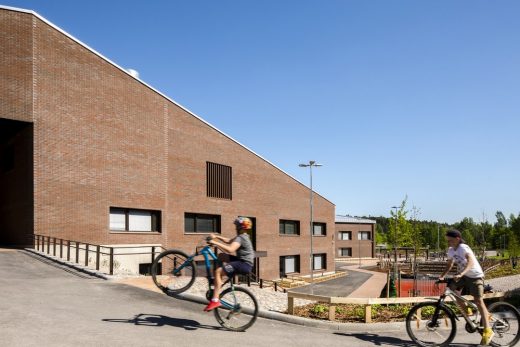 photograph : kuvio.com
Syvälahti Education Centre Turku
Buildings
Architecture
Comments / photos for the Best Universities for Architect Students Advice page welcome