How to start a real estate business in 2022, Property selling firm, Online home sales advice
How to start a real estate business
3 Jan 2022
What You Need to Know to Start a Real Estate Business in 2022
Real estate is one of the only industries where business is always booming. If you've always wanted to get in on this lucrative field, there's no better time than 2022.
Whatever level you want to start out with and build up to, there's room for you to start a real estate business.
As the owner, you can decide which aspects of buying, selling, managing, and investing you want to deal with. Each of these areas offers you the opportunity to develop a passive or active income stream to help you become financially stable or reach your goals.
So how can you get started on the journey to owning your own real estate business? This guide walks you through all the basics of what you need to know.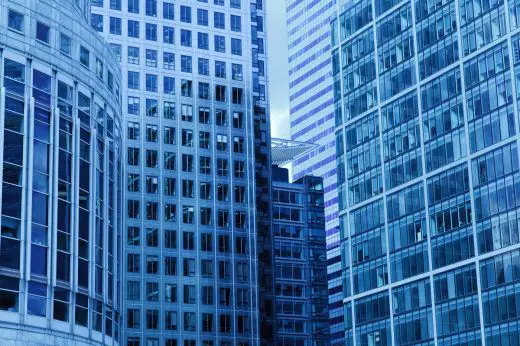 Decide What You Want to Do
Without goals, creating a plan is nearly impossible. You'll be reevaluating all your steps as you come across every new obstacle. Having a plan and specific goals helps you to predict those challenges and decide how you'll get through them before they happen.
What are your personal and professional goals? Where do you want to be financially in both areas within the next six months, one year, and five years?
Once you have a target to aim for, you can create an action plan to get there. This goal will drive your decisions and let you know if it's okay to invest in a passive real estate venture or whether you need to jump in and get hands-on.
Know Your Real Estate Preferences
Until you really get into the industry, you won't know what you love and what you prefer not to get involved in if possible. But you likely already have something you are passionate about in the real estate world, or you wouldn't be interested in starting a business.
Maybe you want to own a vacation rental property in a particular city and state. Or you see the need for more eco-friendly business and residential complexes with bike parking and hybrid car charging stations.
These preferences will narrow down your next decisions as you research your real estate business options.
Have a Research Plan
If you've ever tried to look something specific up on Google, Pinterest, or any other search engine, you know how ridiculously easy it is to get sucked into a rabbit hole. This hole becomes a massive black one when you type in "real estate business" as your keyword.
Use the preferences and targets you've established to guide your research. But make no mistake, you'll need to do a lot of in-depth researching to get to know the niched industry and your target market.
A smart way to start is to download a real estate business plan template. You don't have to use it to create your own plan. However, the information that is inside a reputable template will guide you to the information you'll need to find in your research.
From understanding what wholesaling and investing involve to establishing an exit strategy, your research will uncover the pertinent details. You'll get to know what your best target market area is, how to make decisions using the data in front of you, and when to cut your losses and run versus when to wait patiently.
The more you research your real estate niche, the more of an expert you'll become. Keep in mind that you won't learn everything right away, and there's a hefty learning curve involved. Real estate is always evolving, so you'll be a lifelong student, no matter how much experience you have.
Get Your Money in Gear
As with any new career journey, you need to establish your budget and take stock of your finances. You may not have to put a lot of money into your venture. But your credit history is going to be scrutinized by lenders if you plan to take out any mortgages.
With the exhaustive research you have under your belt, you know how much it will cost you to get your business established. Set a budget to make that happen, and then work within those numbers.
If you need to keep your current job until your real estate business takes off, that's okay, too. Remember that working harder now means you'll have a solid foundation for your future.
Check over your credit report for anything you need to work on paying off. By boosting your credit rating, you'll be eligible for lower interest payments on anything you need to borrow or any credit cards you use in your business.
Even if you don't plan on taking out loans right now, you don't know what types of ventures you'll get into later. You may have opportunities to work with private money lenders or partner with other businesses. Crowdfunding is another nontraditional option.
With a solid credit history, your personal finances won't be an obstacle to these opportunities for advancing your real estate company.
Start Your Business
You did the legwork; it's time to put your hard work into place and enjoy the fruits of your labor.
That's right. It's time to create your business!
Until you establish your company with the Internal Revenue Service, you won't have an "official" business. There are a few avenues you can take to become a legal entity. Most real estate business owners prefer the LLC structure.
An LLC is a limited liability company. This designation means your personal assets are separate from your business. This is an essential wall between your finances that protects one from being held liable if the other gets in economic trouble.
As an LLC, you can invest and own real estate without using any of your personal information. The fees and regulations required for the LLC label depend on the state you're doing business in, but the process is laid out by the IRS.
First, you'll need to check with your state to see what its regulations involve and choose your business name. Research your competition to make sure what you pick can't be confused with another company, or this could cost you clients over time.
Once you have your name established, the next step is to file an Article of Organization with the state. You'll have to have an operating agreement before you can start doing business, and this might involve publishing an intent to file for your tax identification number.
How to start a real estate business in 2022 Summary
With all of those documents in order, you can apply for an official tax ID number with the IRS. At that point, you're ready to start buying, selling, and investing in real estate as a business owner. However, there might be some local and state permits you'll need to acquire before you can legally start working.
You've worked hard to get to this stage. Now, let the fun of owning a real estate business begin!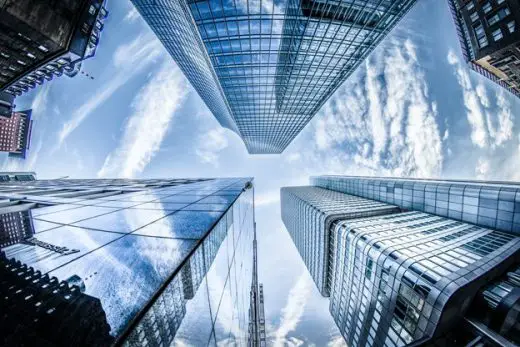 Comments on this What You Need to Know to Start a Real Estate Business in 2022 article are welcome.
Real Estate
Real Estate Posts
Veterans are Avoiding the Real Estate Madness
9 Must-have Features for Real Estate App Development
10 Mistakes To Avoid When Investing In Real Estate
Building Articles
Residential Architecture
Comments / photos for the How to start a real estate business in 2022 page welcome