Real estate attorney for buying or selling properties guide, Online Manhattan home advice
Do You Need a Real Estate Attorney When Buying or Selling Properties?
7 Jan 2022
One of the most asked questions of people in real estate is whether or not they should hire a lawyer. First-time sellers and buyers may not realize the importance of having a legal adviser in all the processes. However, as they walk through the transaction and go over the steps and documentary requirements, they'll surely change their minds.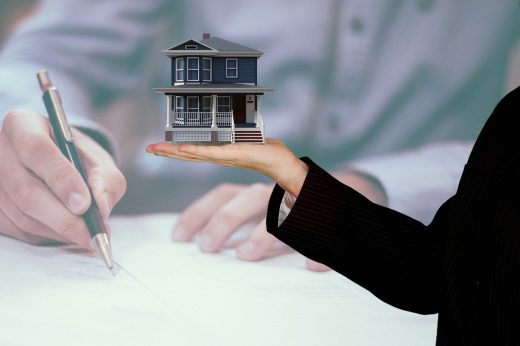 Lawyers from a Manhattan real estate law firm suggest that whether it's your first or nth time selling or buying a real estate property, it's essential that you protect yourself. Real estate lawyers can check whether the property you're buying or selling is clean. They can also negotiate favorable terms on your behalf and draft the deed of sale for the property subject of the sale.
Do you need a lawyer when you buy or sell properties?
The answer to this question becomes clearer by discussing how a lawyer can help you when you buy or sell real estate properties. People would shy away from the lawyer's services because they fear that it will cost them a lot of money. Yes, hiring a lawyer may cost you money. However, with the protection of interest you enjoy, your money will be well worth it.
Here are some of the advantages that would help justify why you need the services of a real estate lawyer.
Real estate lawyers can do a background check
Whether you're the party selling or buying the property, a real estate lawyer can do a background check for you. They can see if there are liens and encumbrances attached to the property. This is essential because if there are liens, it means that that property was used to guarantee a loan. If the debtor defaulted in their obligation, the said property could be sequestered to satisfy the debt.
In that case, subsequent buyers could suffer from the consequences of such a spurious sale. The encumbrances on the title entitle the junior and major creditors to a share of the property's value should it be liquidated. To prevent events like this from arising, a lawyer can go through the files and check for these liens and encumbrances.
Lawyers can negotiate better and equitable terms
Your real estate lawyer can negotiate a fairer, more equitable price with the property seller. If you're the seller, your lawyer can also peg an equitable and just price that would not compromise your interests in the property. Either way, your real estate lawyer will work with your best interest at heart. You'll get away from the bargaining table with terms that work best for you. On top of that, they'll also make negotiation less awkward, most especially if the sale happens between family, friends, or acquaintances.
Lawyers can ensure that everything is documented
When you buy or sell a property, there are many documents to draft, sign, notarize, share, and keep. A few of these documents are the intent to purchase, contract to sell, contract of sale, deed of absolute sale, tax declarations, and certificate of titles. Without the help of real estate lawyers, you might have a hard time collating and keeping these documents.
With them around, you are assured that you have the deeds executed prior to the sale. You are also assured that the titles are intact before transferring to the buyer. And you're also at peace that the taxes for the said properties are updated. Otherwise, you'll have to pay the corresponding penalties for the unpaid periods.
Takeaway
Apart from all these, your real estate lawyer can also draft the contracts to ensure that you're not at the mercy of the other party. Most fraudulent real estate transactions start with the party not understanding the contract terms. They argue that the agreement was already there, and all that was left for them to do was to sign.
Although contracts of adhesion are still pretty common, they are not fair and safe for the party left to sign. With the presence of a lawyer, you can protect your interest. You can also ensure that you're not simply signing a contract you don't have a hand in making. At the end of the day, a real estate lawyer can advocate your rights like no other.
Comments on this guide to real estate attorney for buying or selling properties article are welcome.
Real Estate Articles
Real Estate Posts
Veterans are Avoiding the Real Estate Madness
9 Must-have Features for Real Estate App Development
10 Mistakes To Avoid When Investing In Real Estate
Property Posts
Residential Architecture
Comments / photos for the Real estate attorney for buying or selling properties advice page welcome