5 factors when choosing an environmental consulting firm guide, Building design tips, Construction project advice
5 Factors to Consider When Choosing an Environmental Consulting Firm
3 Dec 2021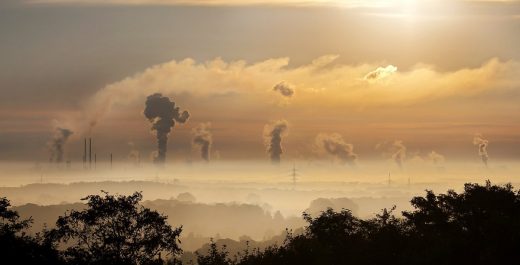 If you have developed a property in the past, there is a possibility that you may have worked with an environmental consulting firm at least once.
If you haven't yet, you may need to consider this option if you have a construction project coming up.
Unfortunately, many business owners mistake cheap cost as the sole quality parameter when selecting an expert. The truth is a lot goes behind finding the right environmental consulting firm.
To help you make the right choices, here are five factors to consider when hiring an environmental consulting firm.
Take a look.
Experience
Some environmental firms may not have the experience needed to complete your project. So, check out their website to learn the areas of their expertise. You can also request to connect with their customers. A reliable company will happily connect you with its most loyal clients. If they cannot do this, it's a good indicator that they are not cooperative or have any knowledge in the field you are hiring them for.
Here are some questions you can ask to gauge the agency's experience.
Are they accustomed to your state's regulations and permitting conditions?
Since when have they been into the environmental consulting business?
Have they ever worked on projects similar to yours?
The Availability of Resources
Potential environmental partners must possess all or most of the resources required for the completion of the project. This includes having sufficient personnel, equipment, and experience. If the company you're working with doesn't have these resources, it will have to find a subcontractor, increasing the cost and slowing the process. So, request current resumes for the staff members assigned to the project, and seek references for Project managers.
Licenses
To provide specific services, Environment consulting firms need to have a state-issued license. This protects the general public from the dangers of a construction project. There is no requirement for every engineer to be licensed. However, an engineer with a license must be on-site to supervise the work.
Checklist of Criteria
When looking for an environmental consulting firm, be aware that assessments of sites and other provided services are complicated procedures that can take more than an entire year to complete.
Here is a checklist of criteria to consider when making your decision:
Time Estimates – Your partner must give an exact time estimate for project completion. It's even better if they can use tracking tools to observe progress at every individual stage.
Proposal Amounts – Estimate their offered proposal. Note that the most inexpensive agency is not always the way to go. These companies usually have hidden charges and can actually cost more in the grand scheme of things.
Innovation – Your partner must use the latest technologies and resources to complete your project as efficiently as possible. They should also have an evaluation process and reduce risks throughout the process.
Warning Signs – Red flags of a bad environmental firm include:
Hard-selling
Marginalizing or intensifying problems
Timelines that are too good to be true
Strong biases
Unfamiliarity with laws.
Do Your Research
Don't be enticed by the most affordable service without checking the license, expertise and experience of the company. Any mistakes made by your company's partner could end as a liability for both you and your business. Conduct research and ask similar businesses for recommendations for companies they have worked in the past.
Final Word
Note that although the services by an Environment Consulting firm could increase your business' initial costs, they can help you save time and money in the long run. This can also shield you from possible indebtedness later on, should anything go wrong with your project.
Comments on this guide to 5 factors when choosing an environmental consulting firm article are welcome.
Building Articles
Residential Architecture
Environment
Environment Design
Shaping work environments for technology companies
How simulated environments shape future
Comments / photos for the 5 factors when choosing an environmental consulting firm advice page welcome