5 DIY Tips to prepare your backgarden for summer guide, Property maintenance tips, Real estate repair help
5 DIY Tips To Prepare Your Backgarden For Summer
25 June 2021
Summer is always a long-awaited season for many people as the sky is clear, the sun is out and the time for relaxation has arrived. Evening strolls, sunbathing, and afternoon ice cream dates are always part of the perfect summer. Summer screams all types of fun for everyone, no matter their age — but with the desire to sit outside comes the need to make sure your outdoor space is ready for your guests. This article will give you some pointers on how to make your garden the best it can be.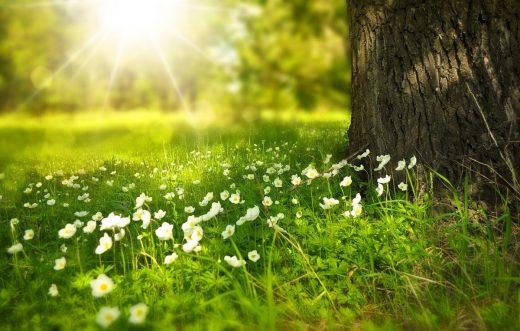 Cleaning goes a long way
Thorough cleaning is an essential element to cover before starting any significant projects. You want to get rid of any debris that could get in the way of your garden furniture or make the place look dirty. Cleaning and removing anything unwanted can also make a space look larger, giving you a more impressive aspect.
Get rid of all the weeds
For a clean back garden, the first thing to do is eliminate all the weeds covering it. First, slash the weeds and clear them away, then pull up any leftover stems and unslashed stubborn weeds.
Your garden will then be ready for use. Another technique of getting rid of weeds is to use weed herbicides. This will ensure that the weeds have dried up completely after two to three days, making room for you to improve the space to your heart's content. In addition, clearing the weeds gives one time to meditate and can also be considered a stress release mechanism.
Create a herb garden
A herb garden is not only a beautiful sight to the eye, but it also gives off various scents from a wide range of plants. Fresh herbs are easy to grow and maintain, and they do not require a lot of attention.
Gardening is a scientifically proven method of releasing stress and is highly recommended by psychologists. Fresh herbs from the garden serve an essential role as they are a great way to get natural nutrients into your diet. Some of the most common uses of herbs include aromatherapy, medicinal, seasoning, and flavouring. Many herbs contain antioxidants, which have been found to have certain cancer-preventing qualities. Gardening is a relaxing activity that helps in improving hand-eye coordination and also enhances motor skills.
Refurbish old furniture
Old furniture was most likely once a treasured possession and some of it holds great sentimental value. However, once the furniture gets old, its colour fades away, and metal furniture can become rusty.
Throwing away this furniture may not be the best option, as it can be refurbished to look as good as new. Applying fresh paint to the slightly discoloured wooden furniture gives it a desirable new shiny look. The old rusty metal can be refurbished by pouring white vinegar on it and letting it settle for a few hours. The next step after soaking the metal in white vinegar would be to brush off the rust, and spray it. There are many guides on how to do this.
Fairy lights
Fairy lights are a trend in decor elements – and for good reason. They are cheap, simple to hang and make a great accessory for the wall. Fairy lights can also be used for lighting in the back garden, bringing it to life.
They can be directly plugged into a power source or use a battery for 4-7 hours. The quality of fairy lights depends on their purpose of use. Fairy lights are environmentally friendly and provide a beautiful atmosphere. Fairly lights are a great decor item to play around with and can really transform your outdoor space.
5 DIY Tips To Prepare Your Backgarden For Summer Conclusion
Most people look forward to summer as they anticipate indulging in fun activities. This season students are off school and look for ideas to keep them busy. One of the ideas for having a great summer is by doing some DIY with the family. For instance, you could pull up weeds in the backyard garden and start a herb garden project.
The herb garden, if well-tended, may become a source of fresh food for your family. Another major DIY suggestion is refurbishing old furniture and making it look brand new instead of getting rid of it. You could also put fairy lights up to give your garden a bit of sparkle and make it a lovely place to sit and read or scroll through an online casino such as Platincasino. These DIY ideas, and more, can lead to you having a productive as well as a fun summer. This fun season does not have to be all about the holidays!
Comments on this guide to 5 DIY Tips to prepare your backgarden for summer tips article are welcome
Property Articles
New Milan Football Stadium Building
Architects: Populous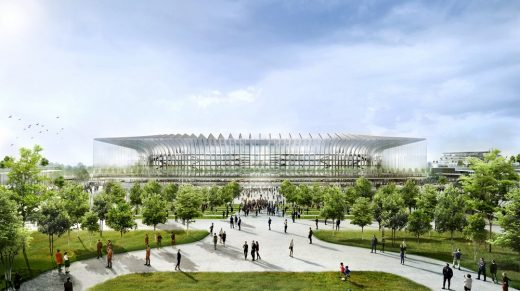 image Courtesy architecture office
New Football Stadium: The Cathedral
Backyards Posts
How to illuminate your backyard
Where to Start When Designing a Backyard
Casino Buildings
Casino Building Designs
5 most beautiful land-based Casinos in the World
Seven tips for playing at an online casino
Comments / photos for the 5 DIY Tips to prepare your backgarden for summer advice page welcome