5 best garden recliner chairs to consider in 2021 tips, Home furniture advice, Property guide
5 Best Garden Recliner Chairs To Consider In 2021
3 August, 2021
For most, a relaxing day is best spent outdoors; one that involves a recliner chair, the sun, a garden, the beach, or a pool.
But with the lockdowns in effect in some places, it may be difficult to travel outside of your homes. So, whether you're on the porch sipping homemade iced tea, or on the beach enjoying your cocktail drink, a recliner chair is what makes your relaxation more pleasurable.
This relaxing furniture is often found in posh hotel poolside, but this doesn't mean you can't transform your outdoor garden or living spaces into a cool spot to lounge around.
When warm weather beckons, consider relaxing in style with these best ideas for garden recliner chairs in 2021.
5 Best Garden Recliner Chairs To Consider Guide
Reclining Rattan Set
Rattan is a durable and comfortable choice for garden recliner chairs. They're lightweight yet sturdy; perfect for any design motif in and out of your home.
You'll love this Leo Rattan Bistro Set from Garden Centre Shopping on your porch, patio, poolside, or anywhere in your outdoor living spaces. The weatherproof set features, comfortable armrests, and fluffy cushions will make you want to stay for a long time.
So, whether you prefer a posh luxury hotel vibe, or a simple weekend getaway feel—just install this rattan recliner set and see the world in a more vibrant way.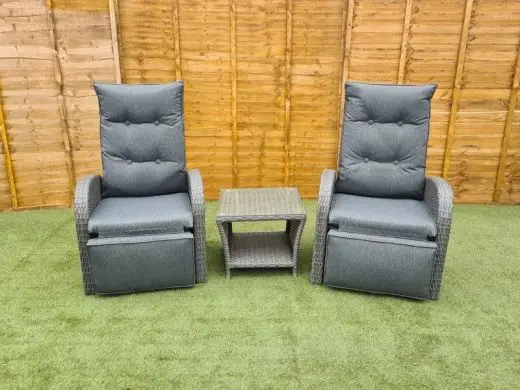 "Leo Rattan Bistro Set from Garden Centre"
Egg Chair
If you want to get cozy without being reclined, you can choose an egg chair. This uniquely designed furniture could come suspended on a swing or firmly planted on your patio, deck, or porch, which can make you feel relaxed, warm, yet secure.
As the name implies, this chair is shaped like an egg and is typically made from strong yet flexible materials such as wood materials, and sometimes fiberglass. Wicker, which refers to a weaving style that's used in making most egg chairs, is made from bamboo, rattan, willow, and other pliable reed or fibers.
An outdoor egg seat is typically filled with thick cushions on the set and back portions of the chair for a more comfortable and snug position. Apart from providing a relaxing spot, an egg seat is a good conversation piece. It shows how you as a homeowner value style and comfort at the same time.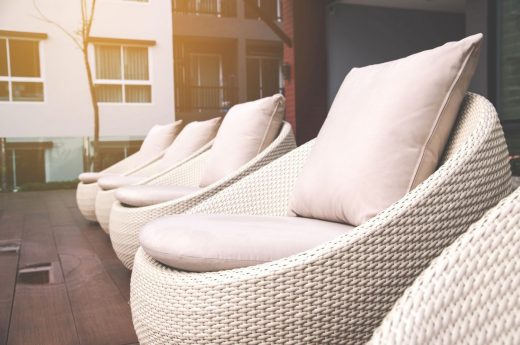 If you want to keep your style conservative, consider placing a wicker rocking chair in your garden instead. Talk about relaxing while seeing your plants grow.
Outdoor Lounge Chairs
Pool sides also often feature lounge chairs that visitors can use while taking a rest from swimming. These types of recliner chairs are best used outdoors—on the porch, patio, and deck. They come in various materials with the most common being the following:
Wood: Often made from teak, wooden recliner seats are often curved. The only thing with them is that they may come in hard, making a stay of more than one hour uncomfortable. What you can do, though, is plop a cushion with a waterproof cover so you can lounge all you want without hurting your back.
If you're a skilled woodworker, consider crafting your own luxury wooden chaise as one of your summer home rehab projects.
Aluminum: This portable, foldable, and easy-to-use alternative is great for families who love to travel to the beach. But even homeowners who want to get out and literally smell the roses can use this, too.
While built with an aluminum frame, the set can be made from woven fabric, plastic, or any durable fiber. Choose which style and material suit you best, based on how you're planning to use it.
Recliner Chair With Wheels
These recliners, whether made from an aluminum frame of wood, can also come with wheels for increased portability. This means you can easily transfer from the sun to the shade, or vice versa, in no time. Some even come with foldable armrests with built-in cup holders so you can sip your favorite drinks while checking the view.
Bean Bag
Like egg chairs, bean bags are circular, but they're great alternatives to a recliner chair because they're just as comfortable and portable.
To lounge outdoors, you only need to move it from your room to your porch or garden. Once you're settled on the perfect spot, plant yourself on it and enjoy the sun like a blossoming plant on a flower bed.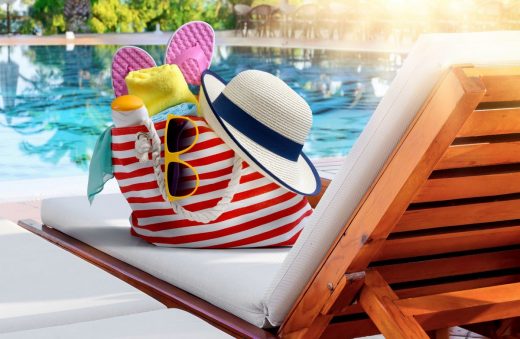 5 best garden recliner chairs Final Thoughts
The best garden recliner seats will depend on your preference for the material and use. For instance, if you're looking for a versatile indoor and outdoor workhorse that'll really last, consider the rattan recliner set.
If you want to mix style and function, choose an egg chair or a wooden chaise lounge chair. Want something that you can take to the beach? Have a foldable aluminum recliner chair.
For ultimate comfort, choose a recliner seat that comes with fluffy cushions to make it the perfect spot to rest and lounge on.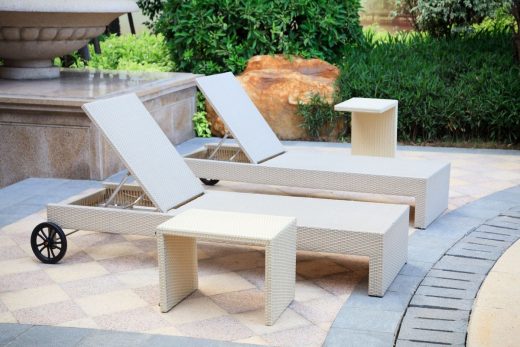 Comments on this guide to 5 best garden recliner chairs to consider in 2021 article are welcome.
Furniture
Furniture Design Posts
Building Articles
How to choose the perfect furniture for your garden
Ilkley Cape Town luxury apartments, Sea Point, Cape Town, South Africa
Architecture: KLûK CGDT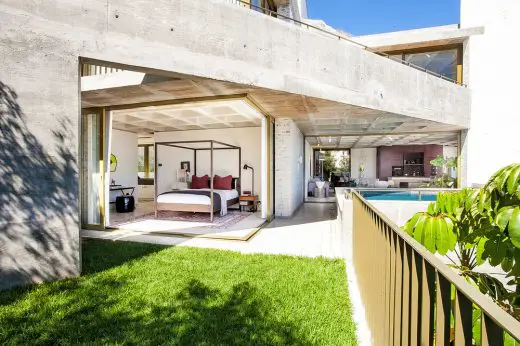 photo courtesy of KLûK CGDT
Ilkley Cape Town luxury apartments
Comments / photos for the 5 best garden recliner chairs to consider in 2021 guide page welcome