4 common mistakes that first-time home buyers make and how to avoid them, Housing investment advice, building design
Mistakes First-Time Home Buyers Make
13 Apr 2022
Owning your own home can seem like living the dream, but there's a journey you need to go on to achieve it, and it isn't always smooth sailing.
You can make things much easier if you learn from the mistakes others make, so here is a rundown of the main mishaps that impact first-time home buyers, and what you can do to steer clear of them.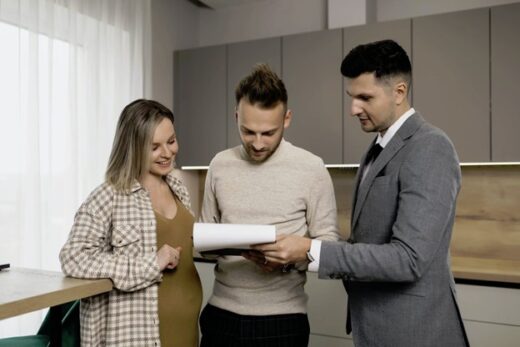 Image Source: Pexels
Not Checking Their Eligibility For Financial Assistance
In order to afford a home, you'll need to scrimp and save. But as house prices continue to rise and often sell for more than the asking price, it might seem like it's impossible to get over the finish line.
This is where looking into the availability of financial assistance schemes is sensible. There are lots of initiatives of this kind no matter where you live, from Help to Buy in the UK to the variety of programs and assistance for first-time homeowners in New Jersey.
All you need to do is search for the schemes that are available in your area, check what the eligibility requirements are and see if you qualify for support. It could unlock home ownership as an option sooner than you'd think.
Failing To Factor in Affordability Early On
Discovering that your ideal home is for sale, only to realize that it's completely out of your price range, is another major misstep that first-time buyers often make.
Worse still, if you overstretch yourself and buy a property that you cannot really afford to own at this point in your life, you could end up in financial dire straits sooner rather than later.
This is why you have to set out a realistic budget before you begin searching for real estate. This will make it easier to filter out unaffordable yet tempting properties, and stick to what you can actually pay for without leaving yourself with no disposable income each month.
If in doubt, taking advantage of an online calculator which works out mortgage affordability based on your income and outgoings is your best bet for building a home buying budget.
Overlooking Interest Rates And Repayment Terms
So you've found a suitable property and you're ready to apply for a mortgage. There are so many providers and packages out there, that it's easy to get overwhelmed, and to miss out on some key aspects which will define whether or not the deal you are offered by a lender is a good one.
There are two main factors at play here; the rate of interest you'll be charged, and the length of the term over which you'll be repaying the mortgage.
Because of the amounts involved, even small differences in the rates charged by providers will have a huge impact on the monthly costs of your mortgage repayments.
Likewise if you choose a longer repayment term, you could lower what you need to pay each month, but will actually end up paying more cumulatively over the course of the agreement.
Again, online tools are your friend here, as you can tot up and compare different packages and see both monthly and full term costs to ensure you aren't making the wrong decision.
Failing to Get Their Finances in Order Before Applying
Applying for a mortgage and getting accepted by the lender isn't just about having amassed a decent down payment. You also have to prove that you are going to be a reliable customer, and your credit history is one of the main ways of demonstrating this.
If you haven't checked your credit score in a while, or you've never looked into it at all, you'll need to make this a priority before you apply for a mortgage. If there are any blemishes on your record, or you've got significant debt stacked up elsewhere, then altering your habits and paying down other loans will improve your eligibility for a mortgage.
Final Thoughts
There is no getting around the fact that buying your first home will be an uphill struggle at times. But so long as you are proactive in making the changes to the aspects you can control, you will be ready to face whatever gets thrown at you going forward.
Comments on this 4 Common Mistakes First-Time Home Buyers Make and How to Avoid Them article are welcome.
Property
Real Estate Posts
How To Become A Real Estate Agent In 2022
Millennials are changing the real estate market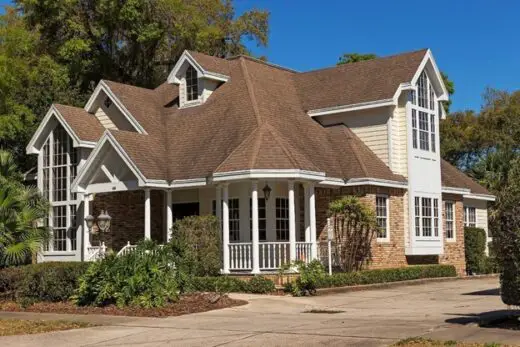 image Credit: Pixabay via Pexels
UK homeowners unhappy with their homes
Building Articles
Contemporary Architecture
Ninja Black Kyoto Hotel, Kyoto, Japan
Architect: Eastern Design Office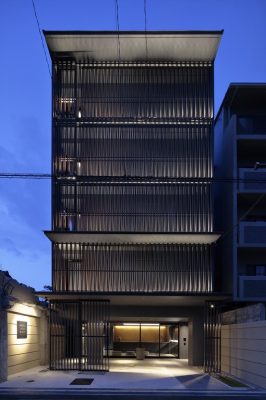 photography : Koichi Torimura, Jeffrey Friedl, Takashi Inaizumi
Hotel Ninja Black in Kyoto City
Comments / photos for the Mistakes That First-Time Home Buyers Make and How to Avoid Them page welcome