Best Shopify plugins for ecommerce to boost sales, tips, Retail property guide, Mall building advice
Best Shopify Plugins for Ecommerce to Boost Sales
23 Mar 2023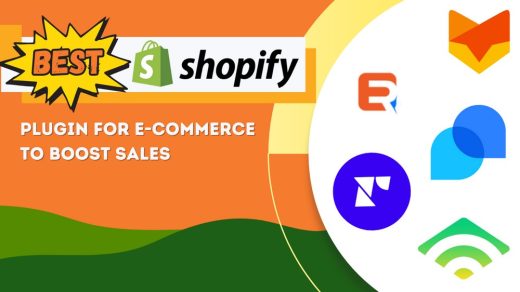 It is widely known that Shopify is the most simple and user-friendly ecommerce website that supports millions of merchant businesses. However, with the increasing competition in the ecommerce platform, it is important to make sure that your Shopify platform is getting the desired visibility that will help to attract customers and in turn, increase conversion rates and overall sales rates.
In case you're not getting the desired results, do not worry because Shopify plugins are there to help you. Plugins can make it easier to optimize your site search engine and help you to go ahead of the competition that your website may face. At the same time, they can help you to boost your sales and get the desired response from customers.
Some Shopify Plugins to Help You Boost Your Sales
Expertrec is one of the best shopify smart search plugin. It helps customers search for products on your Shopify store faster and in a simpler way. It supports more than three languages and offers other facilities such as unlimited search, spell auto-correction, advanced auto-complete option, customized search, and personalization as well. It can help to increase the rate of conversion through the wide range of services that it provides.
The search plugin also helps to improve site navigation and product discoverability as it also provides customized search filters. At the same time, it also supports voice recognition technology and it uses artificial intelligence and machine learning technology that helps to provide accuracy with search results. Due to its detailed analytics and insights into customer search behavior, it can provide optimization of search results and this improves engagements with users that will help in increasing the overall sales of your website.
Your Shopify store can achieve its optimal status with a live chat plugin and that's the function of Happy Fox Chat. This helps to incorporate a live chat function to your Shopify store to provide various features to your users like a customer helpline, it can engage with buyers and remind users about the items they have abandoned in the cart. This way the sales can increase. Live chat service is 24*7, which helps you to keep your customers updated in case your manual customer service isn't available at that moment.
It is a Shopify chat plugin. It mainly helps to save abandoned carts, and with the improved customer communication service it also helps to increase sales. It offers chat software with AI automated chatbots that constantly communicates with the customers and help them to get the service way faster. You can build a list of emails, and offer various discounts to customers just through one chat plugin on your website.
This is a Shopify subscription plugin that can help you to fix subscription options on the checkout page and also connects to your customer's preferred payment methods. It offers a portal for customers that allows them to customize and manage their subscriptions. This plugin helps you to understand your customers' needs and preferences. You can make use of it to analyze your performance.
This Shopify plugin enables you to add the Wishlist option to your online Shopify store which helps the users to save their desired products before they make the purchase. This way they have to work less in searching for the product again when they are going to make the purchase. This will help to boost sales and reduce cart abandonment issues. Growave also allows your customers to earn rewards for sharing the wishlist with their acquaintances on various social platforms. This is a 24*7 service that is indeed helpful when your manual customer helpline isn't available. It supports more than two languages which generally widens the scope of visibility. This Shopify plugin helps to develop the overall shopping experience.
This plugin helps you to create push notifications for your ecommerce store. With timely notifications, it can bring customers back to your website as well as keep them updated about the various discounts, and price drops and notify them about the cart abandoned products so they'll be willing to make the purchase.
You need this Shopify extension to increase the visibility of your website. Plugin SEO tools help you to get your products to appear in relevant search query results. SEO apps can help to make titles that are SEO-optimized, to fix broken links, and blog optimization.
With the help of this plugin, you can automate the booking process and it offers a 24*7 service to enable the scheduling of appointments. This will help you to reduce the workforce because taking orders manually is a huge task and it takes time. In this way, you can speed up the process and take more orders which will increase sales by a significant amount. This plugin also helps you to send reminders through emails about tracking and scheduled appointments.
This is a marketing plugin that provides you with complete ownership of customers' data to give them more personalized communication. At the same time, it also offers automatic reminders of cart abandonment, any sudden price drops, and welcome greetings messages to new users.
This plugin can help you to connect with your customers via text messages. You can also create an automatic SMS program that will help you to get back the abandoned carts and COD services as well. This in turn will increase your sales and give a rise to conversion rates.
Shopify plugins for ecommerce to boost sales – Final Words
Shopify plugins are really important to let users expand their store by exploring various features and functions. Shopify extensions can help you to improve your e-commerce website by increasing customer experience and improving customer service. By using plugins, you can increase the sales and conversion rates of your Shopify store.
There are more than 7000 plugins available in the Shopify store out of which five are listed above. It is very important to understand the needs and requirements of your website to find out the best plugins for it. The above-listed ones are very important for any website, however, it is necessary to plan out and check all the features of the plugins that you're willing to use for your Shopify store.
Comments on this Best Shopify Plugins for Ecommerce to Boost Sales article are welcome.
Building Articles
America Architectural Designs – latest building updates
Comments / photos for our Best Shopify Plugins for Ecommerce to Boost Sales article welcome