3 things to consider for packing and moving services, House move tips, Online remvals advice
3 Things to Consider Before Seeking Packing & Moving Services
21 Sep 2021
Most of us would agree that moving out of a place is one of the most stressful things we deal with. From packing all the materials to moving them, you need to take care of a lot of things. While it is manageable to a limited extent, you need to hire professionals when you need to pack and move a lot of your belongings. And, it is then when local short-distance movers can help you.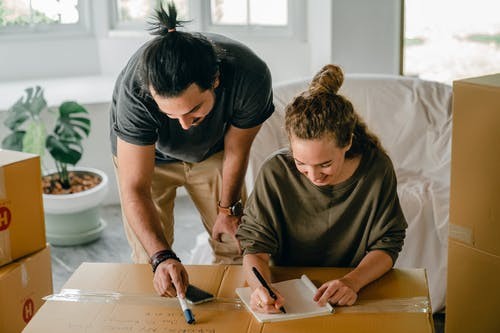 Here are some of the things you should consider when you need to seek packing and moving services:
Size of the house
First things first, you need to consider the size of the house. As the size will help you determine the way you would place your belongings, it needs to be looked at carefully. For best results, you should visit your destination before the packaging starts, make a placement arrangement for your possessions, and you are good to go. When you have professional movers assist you, you will not encounter any problems. You can also take the help of the professional as free assistance to get a broad idea about the shipping items in respect to the size of the house. Wallis moving company can give a precise idea about the costing just by listening about the items needed to be shifted.
Distance you need to cover
Finally, you need to consider the distance between your initial and final destination. This is important because of two reasons: first, it determines the cost of the moving and the packaging services, and second, it helps you calculate the time it will take to move all the items. Once you have looked at all these aspects, you can hire a packaging agency that suits your needs. This parameter is important in terms of the cost of the hiring company; if your moving distance is quite long so you must hire a company that provides shifting within a broader radius so they will charge you reasonably; otherwise, you can go for moving companies.
Categorization of essentials
Next, you need to know the types of essentials you need to ship. And, when you do that, you ought to categorize them as well. Do you know why? Well, this is because categorization helps you decide the way the professionals will move your belongings.
While larger utilities such as the refrigerator and furniture need to be moved separately, smaller essentials like your kitchenware will be packed in a box and then moved. Well, most people make this mistake while shifting, and they end up wasting a lot of time when they unpack things. So, if you want to save a lot of time and effort, then you must consider categorizing things first. You can also use labels for categories, so you know which box falls into which category and how to handle it.
If you wish to hire movers, you should get in touch with them online. You will; be able to find a number of options, and you can pick the most suitable one as per your requirement & budget.
Comments on this guide to 3 Things to Consider Before Seeking Packing & Moving Services article are welcome.
Moving Posts
Moving Articles
Common Flooring In Commercial Renovations
Hiring a Moving Company is Convenient and Worth it
Storage Outside your Home is Worth it
5 Things to Keep in Mind When Moving House
Building Articles
Residential Architecture
Comments / photos for the 3 things to consider for packing and moving services advice guide page welcome