Hiring a moving company is convenient and worth it, House move tips, Online property relocation advice
Hiring a Moving Company is Worth it
28 Aug 2021
Moving from one place to another can be quite exciting. However, with the process of moving, comes some challenges. Whether you are looking to move into a new home or even an office, you will need to think about various things from the time of your move to how you will be transferring your items from one place to another.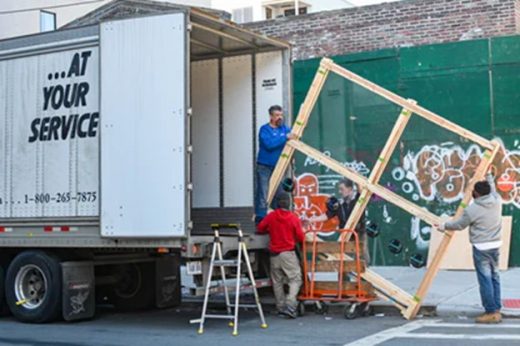 Why Hiring a Moving Company is Worth it
Many people choose to do everything all by themselves, and this can be somewhat challenging and time-consuming. On the other hand, moving companies are there to make people's lives easier so that they can settle into their new houses or offices without any issues. Here are some of the most important reasons why hiring a moving company can be the best choice you make.
Less Effort
One of the main reasons why you should consider hiring a moving company to take care of all your valuables being transferred to your new place is that it will require less effort on your part. You will not need to think about carrying heavy items around or going back and forth on numerous car trips to take all your belongings with you. Professional movers should take care of all the heavy work for you and save you the hassle of thinking about how you will be taking all your stuff from one place to the other. You will not need to worry about making numerous car trips back and forth, either, as movers usually have their own large trucks that can take all your belongings in one or two trips altogether.
Experience
If you are moving out and into a new place for the very first time, chances are you will not know where to start or how to pack and transfer all your belongings. This is why looking for moving companies near you can be an ideal solution to help you have some peace of mind. Movers are usually quite experienced with packing and transferring items, so they will know exactly where to start and how to handle different items that need to be taken from one place to the other. All you will need to do is show them where everything goes and what needs to be taken to the new place, and you can sit back and relax as they get the task done.
Safety
When you are moving all your belongings from your old place to the new one, your valuables will likely be exposed for others to see. If you hire external individuals to carry your items, you will not likely know who they are or have any reason to trust them with your most precious belongings. On the other hand, if you hire a moving company, you will be sure their employees are all trustworthy and can handle all your valuables with care and safety. This is why you should always do some research yourself to find the best-reviewed moving companies out there who are trustworthy and reliable.
Cost Savings
Moving is a costly endeavor. You will find that you need to pay a lot of money on cleaning up your old place before leaving, getting the new place ready for your arrival, as well as transferring all your belongings. If you choose to hire movers, you may end up saving yourself some money in the long run and reducing the bulk of costs you need to take care of all at once. Movers can usually take care of most of your moving needs all in the same place for reduced costs, so you will save yourself the effort of searching around as well as save some money.
Reliability and Accountability
As you move your valuable items to your new place, you will stand the risk of having some things damaged in the process as a result of human error. By hiring experienced movers, you will be certain that the risk of something like this happening is very slim and if there are any damages, you can hold the company accountable. Most of the time, moving companies will insure all your items and add them to an inventory before getting the task done. This way, if there are any damages, they can compensate you properly.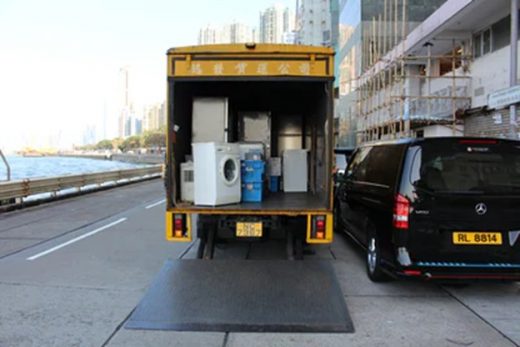 Hiring a Moving Company Guide Conclusion
The process of moving from one property to another is an exciting and challenging one. There is usually so much to do in a short period of time to ensure all your belongings are moved safely and organized, so you can make use of the new space you have.
To make matters easier on yourself, consider hiring a moving company. Just ensure you do your research and read some reviews before hiring the moving professionals, so that you can secure a reliable and cost-effective service.
Comments on this Why Hiring A Moving Company Is Very Convenient And Worth Your Money article are welcome.
Moving Home Articles
House Moving Posts
Moving to NYC tips to be aware of
Mistakes People Make When Moving House
Finding right long-distance moving companies
Packing tips to consider when moving your house
Building and Property
Residential Architecture
Comments / photos for the Reasons Why Hiring A Moving Company Is Very Convenient And Worth Your Money page welcome